For four days in early August, Reef to Reef brings mountain biking goodness to Douglas Shire – the home of the one of the world's most famed and fabled natural playgrounds. Around 200km of riding and 4000m of climbing on the kind of trails and scenery you normally only read or dream about.
The tracks and trails of Tropical North Queensland have long been a bucket-list destination for MTB riders from all over the world. Through rainforests and cattle stations, across granite hills and along coast lines, the varied terrain offers a heady mix of fast flowing single trail, farm tracks, groomed downhill, fire trails and a final beach section to the finish line and the festival beyond.
Like sister races – Cape to Cape and Port to Port – Reef to Reef offers nothing too technical, but enough to get your attention. Doable for anyone with a reasonable level of fitness and bike skills – and your choice whether you ride full gas or enjoy the terrain at a more leisurely pace. Either way it'll be heaps better with mates – so start recruiting!
Many of the trails traverse private land – only accessible during Reef to Reef making it truly a once in a lifetime opportunity. Douglas Shire is also the only place where the rainforest meets the reef.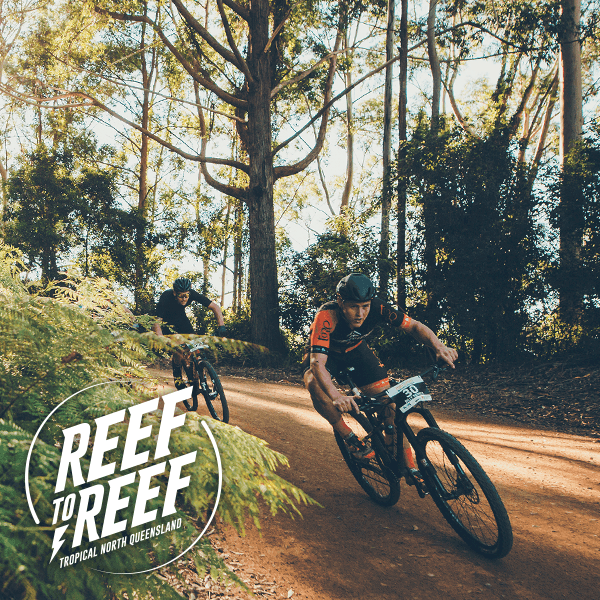 Triple-R
The legendary Triple-R (the race formerly known as RRR) is back for its 28th consecutive year, coinciding with the final day of its cool new big brother … (the awesome new 4 day MTB stage race, Reef to Reef, but keeping all the unique character built up over almost three decades.
So now you have a tough choice … take on the new 4-day, 200km(ish) Reef to Reef (9th – 12th August 2018) or stick to the 1-day Triple-R which offers 70km and 35km options on August 12, 2018.
Whichever you choose you'll roll through some the best tracks and trails in the heart of Tropical North Queensland. The terrain you know and love – just more of it.
Four days and four entry options, what a nice coincidence….
Reef to Reef – 4 Day – Individual
Reef to Reef – 4 Day – Team
Triple-R – 1 Day – 70km Endurance
Triple-R – 1 Day – 35km Classic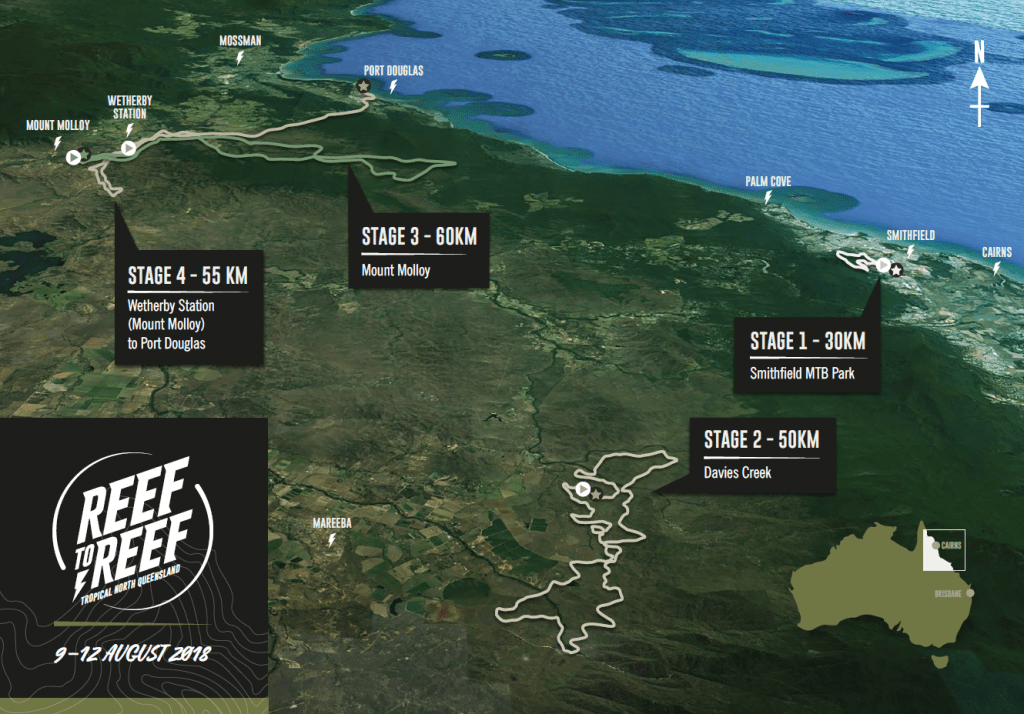 Keen to know more, sign up or froth over more awesome mountain biking photos…?
Website: www.reeftoreefmtb.com
Facebook: www.facebook.com/reeftoreefmtb
Instagram: https://www.instagram.com/reeftoreefmtb/
YouTube: https://www.youtube.com/channel/UCFQKn5UQuLCm7aH_ZjLapig
#ReeftoReefMtb #triplermtb #GoodTimesRolling
Email: reeftoreef@ironman.com
Phone: 1300 761 384