A VIEWING platform that hovers over the Coral Sea will provide a breathtaking stop along the nearly completed Flagstaff Hill Walking Trail.
The highly-anticipated $700,000 project, which is set to become a must-do attraction for visitors to the Douglas Shire, was inspected by Councillors yesterday afternoon.
Douglas Shire Council Mayor Julia Leu said the iconic Port Douglas trail would become a huge drawcard for visitors and locals.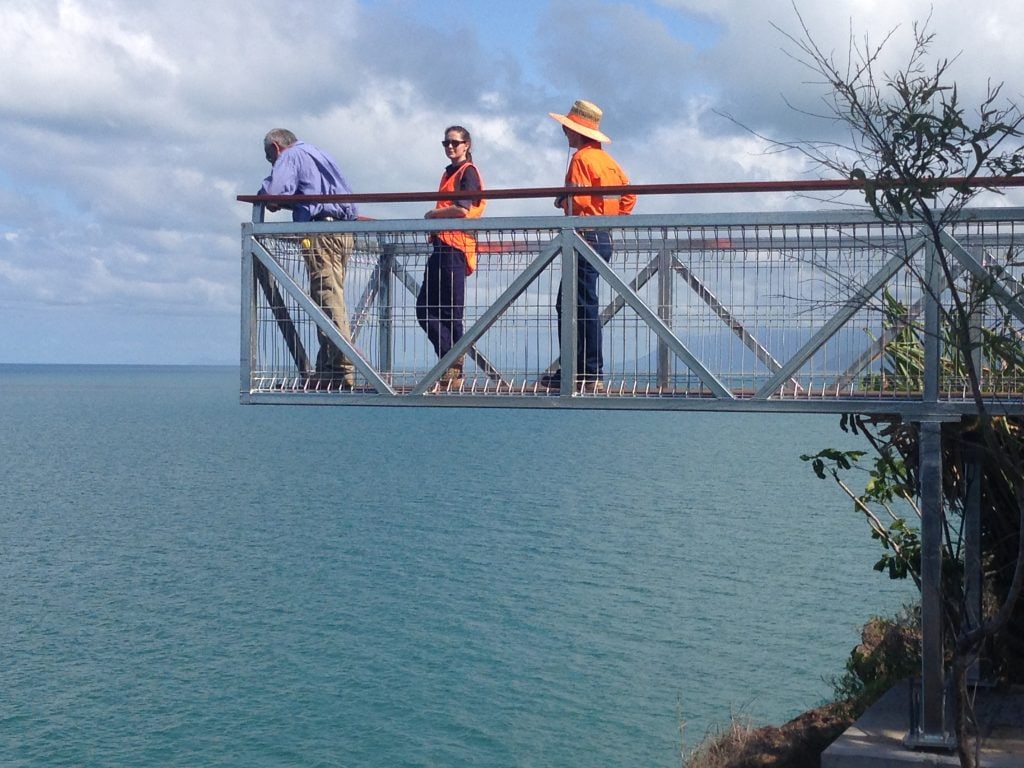 "The trail boasts magnificent views of the Coral Sea and Low Isles, all the way to Snapper Island and the Daintree Rainforest," she said.
"This iconic walking track will provide several photograph hot spots for visitors, who will catch a glimpse at Douglas Shire's unrivalled natural beauty from a historic vantage point."
The 1km track provides a scenic link between Four Mile Beach and Rex Smeal Park.
World-renowned track builders World Trail constructed the gravel-based track from the existing stairs to the Flagstaff Hill lookout.
"I can see the Flagstaff Hill Walking Trail becoming a popular exercise route, or weekend walking track for locals who are spending a day at the Port Douglas markets," Mayor Leu said.
"This will add another dimension to the town's lively buzz and attract people from surrounding areas like Cairns and the Tablelands."
Douglas Shire visitor numbers were up between 2-5% last financial year, with about 110,000 international tourists setting foot in the region.
Mayor Leu said the new trail was a fantastic example of how Douglas Shire continues to serve up new tourism experiences.
"Visitors will have the Flagstaff Hill Walking Trail sitting right at the top of their to-do list," she said.
"Port Douglas is already a tourism stronghold for Far North Queensland and this will only strengthen the town's appeal."
The State Government has contributed $550,000 to the Flagstaff Hill Walking Trail under its Works 4 Queensland program.
An official opening date will be finalised shortly.
MORE PHOTOS BELOW: