Supporting Economic Development
Council is committed to supporting the growth, sustainability and diversification of businesses and industries within the Douglas region.
To gain an understanding of what Council is doing to support economic development please download the following booklet.
Our Approach to Economic Development
Council's approach to economic development for the Douglas Shire is based on best practice and sound principles relating to sustainability.
This allows for the pursuit of economic advancement in our region while preserving or improving social, cultural and environmental elements of our region.
The sustainability of communities in Douglas depends on creating and maintaining its economic and environmental health, promoting social equity, and fostering broad-based citizen participation in planning and implementation.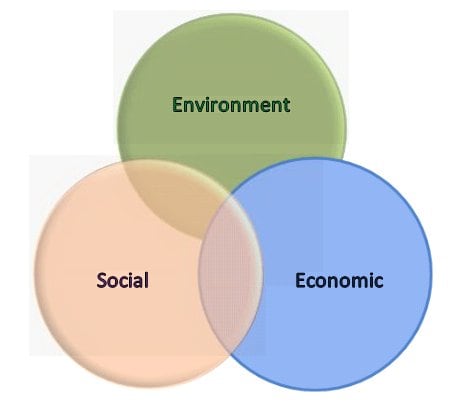 Douglas Shire Council is an important stakeholder in advancing economic investment and development within the region.
Council's role with the local business community is to advocate and support through effective partnerships and collaboration with organisations such as the Douglas Chamber of Commerce; and also with different levels of Government and other non-Government organisations.
It is through such partnerships that Council advocates, supports and assists the business community and industries within the regional economy to develop, mature and become more resilient through creating networking and professional development opportunities.
Douglas Shire Council is a strong supporter of the local and regional tourism industry given tourism's significance to the local economy.
This support is reflected primarily through funding of the local tourism and marketing organisation Tourism Port Douglas Daintree.
Council as well directly supports significant community events and activities such as Port Douglas Carnivale and other prominent calendar events which bring social and economic benefits to the region.
Council works strategically and collaboratively with neighbouring local governments and other relevant organisations to ensure the best outcomes for tourism.
In keeping with emerging trends and technology Council places emphasis on being innovative, creative and proactive in identifying and promoting opportunities with business communities and investors which will allow for economic diversification within the region.
Council is committed to provide quality services to customers who include those which are prospective new businesses or investors in our region.
Council will encourage business activity and investments by the responsible removal of unnecessary bureaucratic processes.
Good governance, planning, maintenance and provision of public infrastructure and facilities by Council are central to creating an environmentally responsible, vibrant and prosperous region.
This will not only contribute to keeping people, jobs and business within the Shire but will assist in attracting outside investment to the region.
It will assist in creating new employment opportunities and encourage potential new residents to the region with such incentives to make the decision to live a tropical lifestyle in Douglas.
USEFUL LINKS
DOUGLAS SHIRE ECONOMY & INDUSTRY PROFILE