School Holiday Activities 
All our school holidays are free! Call us to book in on 4099 9496.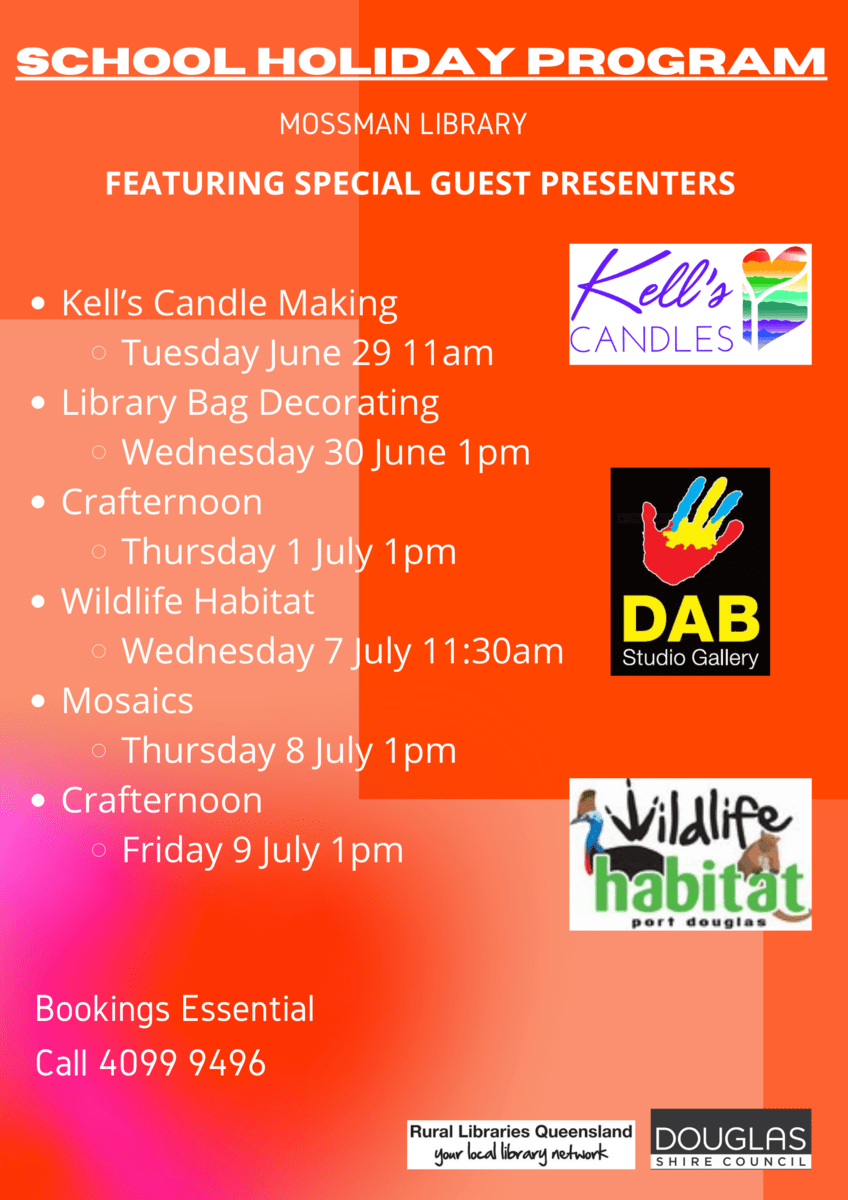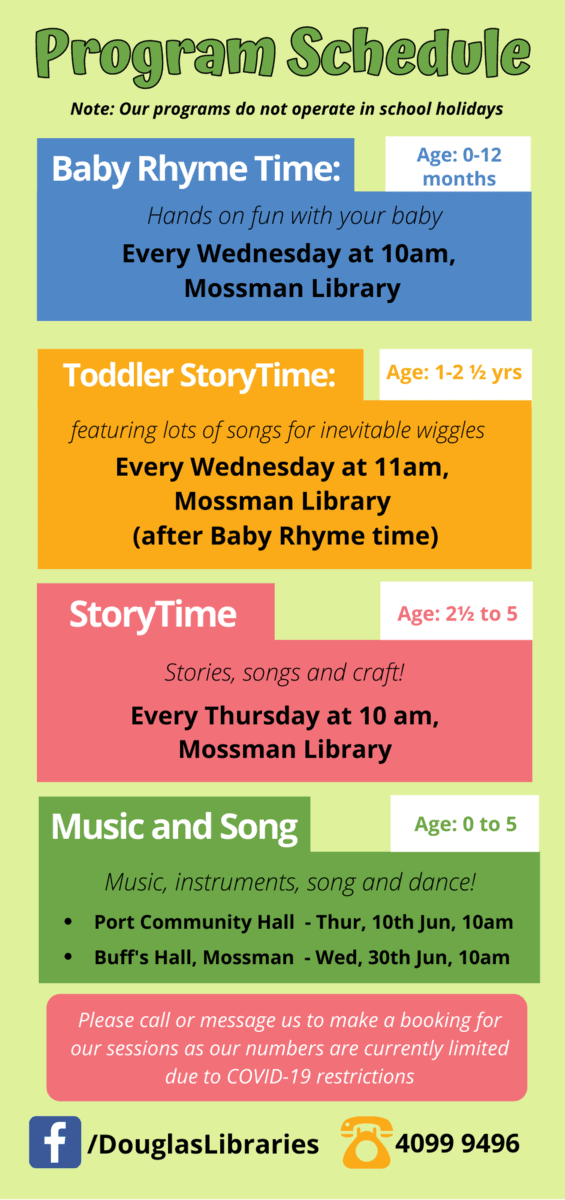 F5F Event Calendar
90% of brain development happens in the first 5 years of life.
That is why we have crafted a range of programs to support children in their development each step of the way as their minds grow.
However, children learn best from important people in their life! That is why our programs encourage active participation from both parent and child.
First 5 Forever is an initiative of the Queensland Government, coordinated by State Library of Queensland and delivered in partnership with local government.
ALL our sessions are FREE! You can call us on 4099 9496 for more information and download the program to the left if you're interested in attending.
Tech Savvy Courses 
Please note that the dates have been shifted to account for the Mossman Show Holiday. The image to the left is the updated version.
Our Tech Savvy Course aim to aid our community in fostering digital skills.
We have three sessions in July for Tech-Savvy Courses and a NEW Tech Time in August, where you can drop in with your devices and receive basic help every Monday from 1pm – 3pm.
You can simply drop in during our Tech Time.
ALL our sessions are FREE! You can call us on 4099 9496 for more information and to book.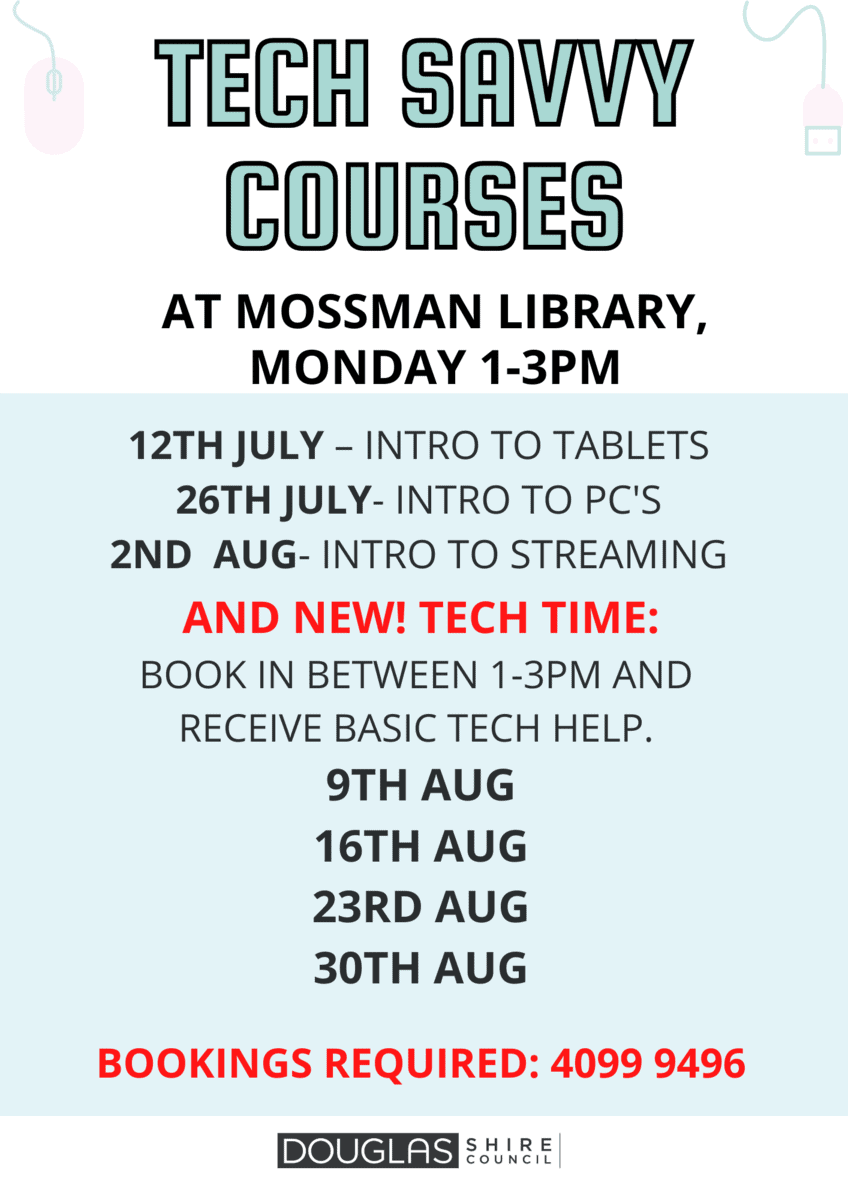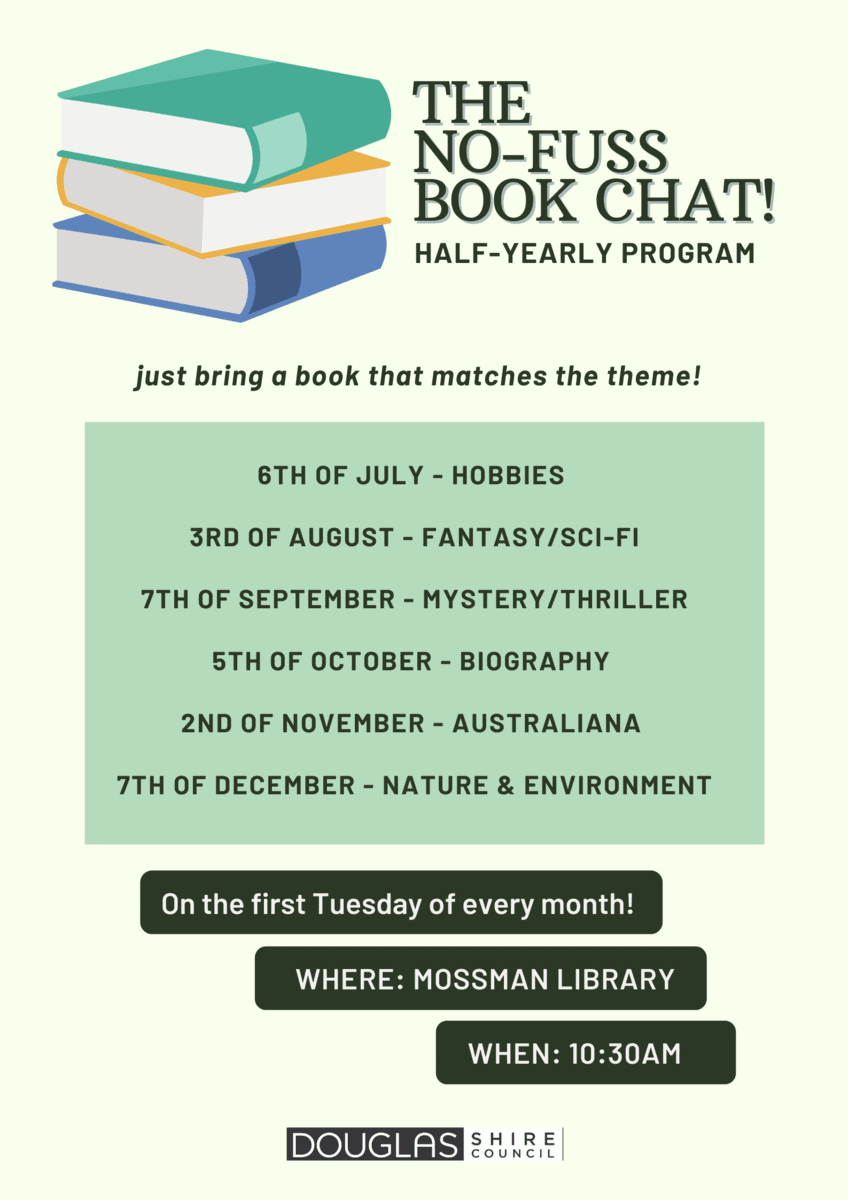 No Fuss Book Chat 
Introducing book chats – an informal, relaxed chat based on a monthly theme. Perfect for those who are looking for a more casual way to join in the fun.
No need to book ahead! Check the theme each month and bring a book that fits – as loosely as you like.
The full program is out now.