RECORD capital works investment and a debt-free status has capped off an impressive 12 months for Douglas Shire Council.
The 2016-17 Annual Report revealed Council injected more than $14 million into 71 projects, headed by the start of construction on the new 20ML water reservoir at Craiglie.
The document was passed by Councillors at a special meeting in Mossman today.
Mayor Julia Leu said the report detailed a huge array of achievements.
"We are a small Council that continues to punch well above its weight to make significant economic, environmental and social gains," she said.
"This fantastic performance has paved the way to further support tourism and business, events, arts, cultural and community sectors."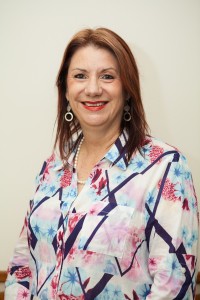 Douglas Shire Council was one of the few Queensland local governments to pay off all loans and finish the year with zero borrowings.
The strong performance puts Council on track to achieve a balanced budget in the 2019-2020 year.
Mayor Leu said Council tipped more than $700,000 into grant funding to develop tourism, business and community initiatives.
"This is a testament to the dedication of Councillors, the Executive Leadership Team and Council staff to bring numerous community and civic events that ensure the Shire's continued vibrancy throughout the year," she said.
Council maintains more than $368 million worth of assets and infrastructure.
Total asset value increased by $23 million and liabilities reduced by $3.3 million.
The annual financial statements revealed an operating deficit of $1.8 million – better than the budgeted $1.9 million deficit.
Mayor Leu said Council overcame hurdles such as cyclones and major flooding.
"Despite these setbacks, Council continued to achieve what we set out to in 2014," she said.
"I am very proud of how Council has absolutely stuck to our objectives."
The 2016-17 Annual Report is available on Council's website at https://douglas.qld.gov.au/event/special-council-meeting-13-november-2017/