DOUGLAS Shire Council has welcomed results of a landmark postal survey that revealed huge support for marriage equality.
Mayor Julia Leu said now was time for legislation to catch up with the overwhelming backing across Australia.
"We have consistently supported changes to the Marriage Act to allow all consenting adult couples – irrespective of sex, gender identity or sexuality – to legally marry and celebrate their relationship," she said.
"Now legislators must listen to the rest of the country. The time for change has come and this is definitely well overdue."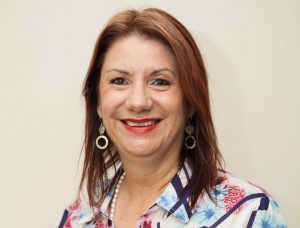 Douglas Shire Council is the only council in the Far North to formally support same-sex marriage, having backed a law change since November 2014.
Mayor Leu said Douglas Shire was a spectacular setting for weddings, hosting about 500 ceremonies each year.
"The Sugar Wharf in Port Douglas, for example, is a popular water front venue for couples to proclaim their love for each other," she said.
"The Douglas Shire community has always championed diversity and inclusion. We look forward to same-sex couples celebrating their wedding day in this beautiful part of the world."
BACKGROUND:
On November 4, 2014, Douglas Shire Council made this proclamation:
"We believe that marriage between two loving and committed adults, regardless of gender and sexuality, deserves to be celebrated, validated and acknowledged.
"We believe that when people's love is not recognised by law, it is the law that needs to be changed.
"We believe our elected leaders have a responsibility to protect the rights of all citizens.
"We believe that marriage equality is about human rights and respect.
"We believe in celebrating diversity and inclusion in our society.
"We, of Douglas Shire Council proclaim our support for marriage equality.
"It's time for legislation to support marriage equality.