THE Daintree Ferry has returned to the water after a mandatory Australian Maritime Safety Authority inspection and round-the-clock maintenance works.
The vehicle vessel was slipped back into the Daintree River at 11am today and will resume normal service at 6am tomorrow.
There will be no travel on the Daintree Ferry today.
Mayor Julia Leu praised the ferry contractors and businesses that completed the historic works.
"This was a gruelling five days and workers battled through the elements of tropical Far North Queensland to get the job done," she said.
"Every single one of those workers should give themselves a pat on the back – it was a hard slog and tremendous effort."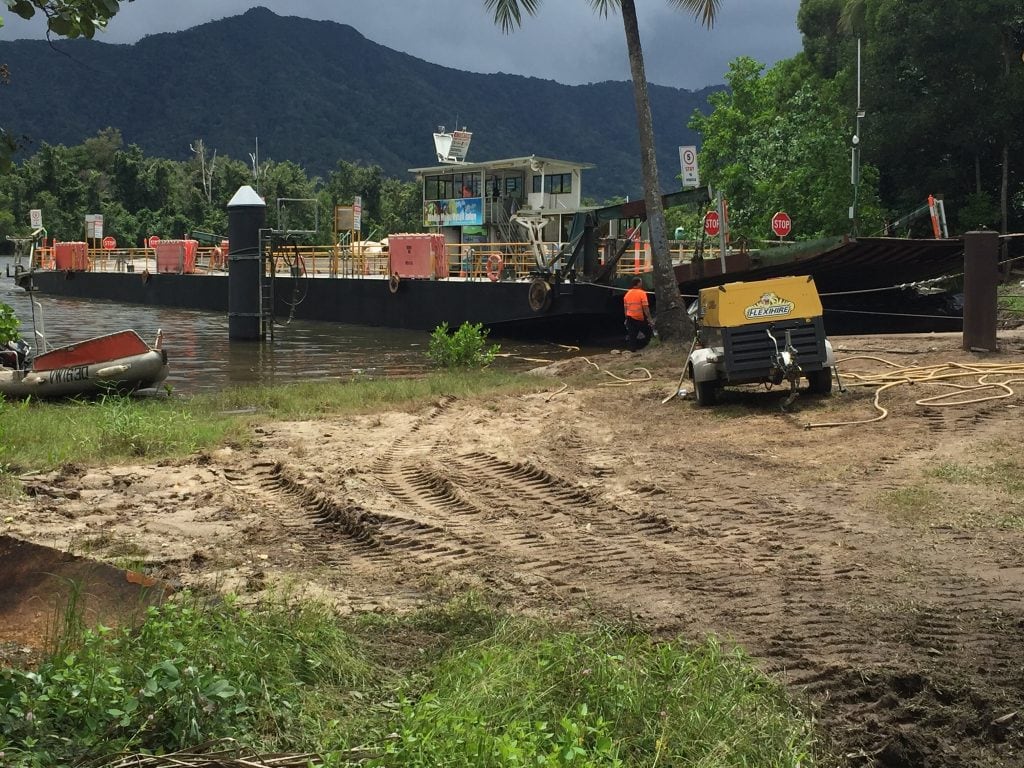 A successful slipping process – completed in just two hours – saw the huge 230-tonne vessel pulled onto dry land for the first time in more than 10 years on Thursday last week.
Works included water blasting, sanding, welding and painting over minor damage.
No major damage was found.
Mayor Leu thanked the residents and businesses north of the Daintree River for their patience and flexibility during the past few days.
"This was a huge effort from everyone," she said.
"From emergency services that stationed officers across the river, to local contractors who supplied support services such as the barge, passenger ferry, traffic control and security."
"It is really heart-warming to see the community band together."
Free shuttle buses will operate tomorrow morning for locating and retrieving vehicles.
The first bus will leave Cape Tribulation Beach House at 5.30am.
The bus will run a continuous loop including Daintree Discovery Centre Cow Bay to the river.
The last bus will leave from Cape Tribulation Beach House at 11.30am