Australian households waste 2.5 million tonnes of food each year, or more than four kilograms per household per week.
Registration has now closed
Love Food Hate Waste Challenge
Do you love food and hate waste? Would you like to join a community of locals who want to stop wasting food and start saving money?
The Love Food Hate Waste challenge is a three week challenge designed to help Douglas residents to save money and food.
You will receive weekly emails with tips & hacks aimed at helping reduce your food waste as well as family friendly recipes you can try out at home. It's all about making small changes that will cut down the amount of food that ends up in your rubbish bin and eventually in landfill.
Participants who complete the three-week challenge, and complete the pre and post challenge surveys, will go into the draw to win a 150L Premium Gedye Bin and a Compost Mate aerator*
Sign up from Monday 30 October with the challenge starting on Monday 6 November 2023.
*terms and conditions apply
Registration has now closed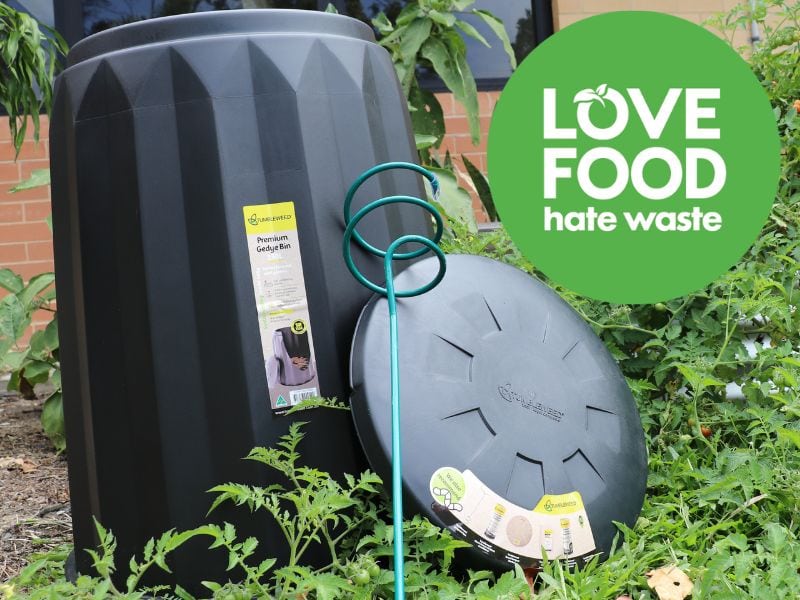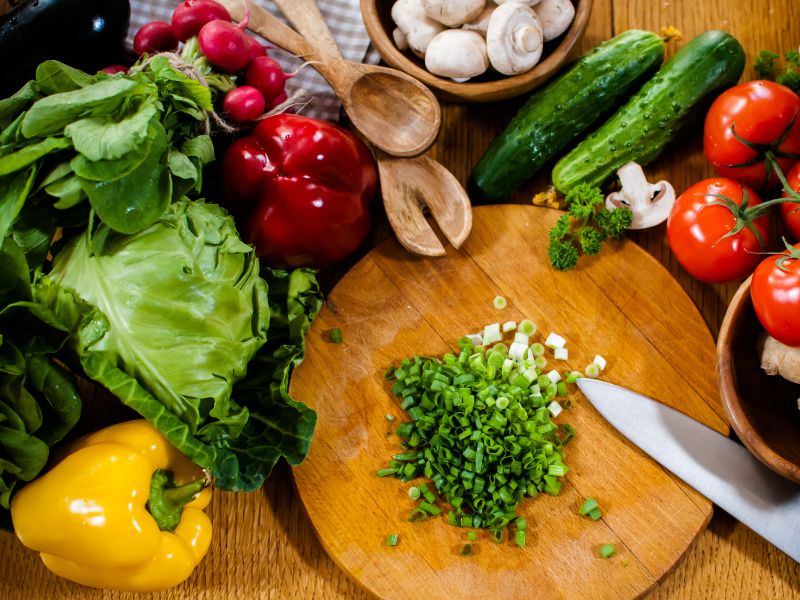 Planning your meals and preparing your shopping list can help you save time and money and help to prevent food waste.
Follow these simple steps to help you save!
Write a shopping list:
Get your household to help write your shopping list by leaving a pen and paper in the kitchen.
Take stock before you shop:
Before you go shopping, check what's you in your fridge, freezer and pantry. Commit to using these items first before buying new items.
Eat before and go alone:
Have a snack before you go shopping and if possible, shop alone or shop online for a collection. Hunger and pressure from others can encourage you to buy and spend more.
Planning tips for Australia's most wasted foods
On the weekend, choose meals for the first three days of the following week. Add any ingredients you don't have to your shopping list.
Check your freezer for any frozen meat that can be used for the week ahead.
Involve your children in planning their school lunches. If they take part in choosing their food, they are more likely to eat it.
Before you go to the shops, look in your vegetable crisper and freezer to see what leafy greens, frozen peas and vegetables you have. Choose your next meals around these items.
Buy local, in season and in supply. It's cheaper and 'food miles' are reduced.
Buy loose greens so you can buy the right amount. Place them in a container with cloth or paper towel once you get home.
Eat fresh leafy greens early in the week and frozen vegetables later in the week.
Before your weekly shop, check your fridge, freezer and pantry to see if you need to buy bread and if so, how much?
Rule of thumb: one loaf of bread = five lunches for two kids per week.
Use frozen bread for toast and toasted sandwiches.
Knowing how to store food correctly can save money, time and food.
Follow these simple steps to help you save!
Keep it visible:
Store food so you can see it in clear containers with labels facing forward.
Eat-me-first shelf:
Make the top shelf in your fridge the eat-me-first shelf. Look here first.
Freeze for later:
Freeze items you won't eat in the next few days. Add to a future meal plan.