The Jungle Ride is a charity bike ride in Tropical North Queensland.
The ride starts in Port Douglas and heads up to Cape Tribulation where the rainforest meets the reef. 2018 marks the 10th year that the Jungle Ride has been held.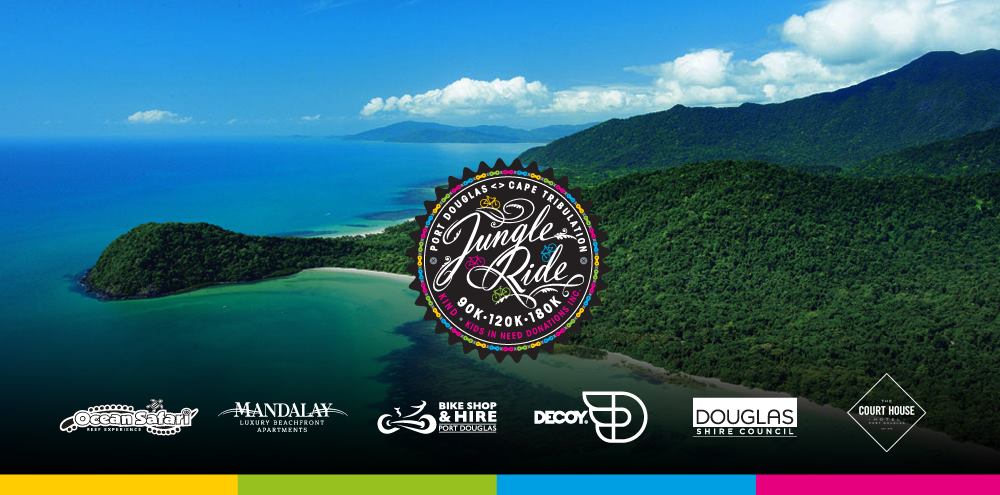 The Jungle Ride will once again be hosted by our charity – Kids In Need Donations Inc (KIND) www.kind.org.au and our Ride Ambassador, Stuart O'Grady, will be joining in on the fun once again.
From the starting gun at Port Douglas Sports Complex, the ride takes participants through 90kms of stunning tropical rainforest to Cape Tribulation.
If that's not enough scenery for you, you can do the 120km half return ride back to the ferry or the full return loop to finish off an epic 180km ride.
The ride is divided into different speed coded groups according to ability – so don't be put off by the length of the route!
You can go as fast or as slow as you want, and opt for the 90km, 120km and 180km options.
The ride caters for riders of all levels from recreational cyclists right up to elite athletes
Event Details: 
WHEN: Saturday 13 October 2018 – starting at 5.45am
WHERE: Port Douglas Sports centre to Ocean Safari at Cape Tribulation.