KEY suggestions to enhance the Daintree Ferry service will be tabled and discussed at public "Ferry Forums" in Cape Tribulation and Cow Bay tomorrow.
An expanded visitor information centre, a second ferry and online ticketing are some ideas gathered through recent community engagement for the Daintree River Ferry Contract Renewal.
Douglas Shire Council will host the "Ferry Forums" to present key findings featured in the 122 survey responses and detailed submissions.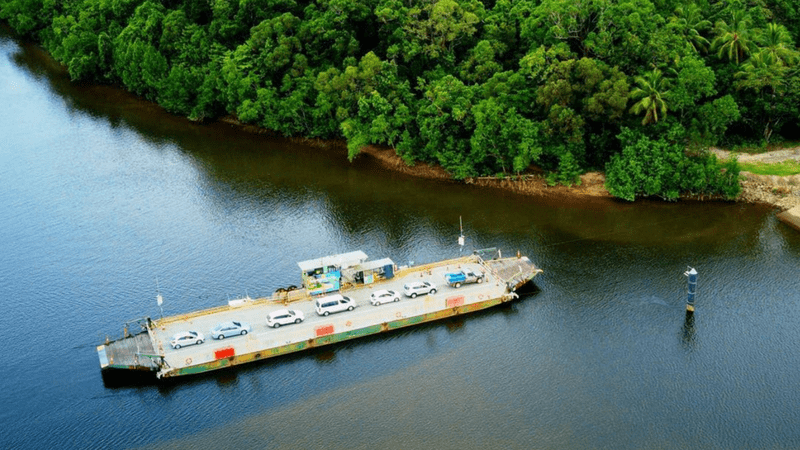 Douglas Shire Mayor Julia Leu said the roundtable discussions were designed to be interactive and provide an in-depth overview of feedback received so far.
"These ferry forums present an opportunity to digest and discuss the findings," she said.
"We received a fantastic response during our community engagement and many people requested an opportunity for roundtable discussions.
"Council said from the start we will leave no stone unturned and this is another step towards pinpointing the wants and needs of our community.
"All suggestions will be considered and all ideas, where practical and feasible, will be incorporated into the tender specifications."
Tenders will be invited no later than June 30 next year to allow sufficient time for potential service providers to submit tenders and ensure they are ready to start after the current ferry contract expires on June 30, 2021.
Mayor Leu will join senior Council staff who will sit down with the public at the two-hour sessions tomorrow.
The public will also gain a stronger understanding of complex queueing software, which will be used to provide a scientific analysis of traffic data.
"Consultation will be ongoing and Council will ensure views of all stakeholders are considered," Mayor Leu said.
Ferry Forum details
Friday 9 November 2018
Whet Restaurant – 8:30am to 10:30am
Cow Bay Hotel – 1:30pm to 3:30pm
Consultation snapshot
A total of 112 people responded to the online survey
– 10 detailed submissions were made.
– 53.6% were satisfied and 46.4% were dissatisfied with the current ferry service
– Of the dissatisfied respondents, an overwhelming reason was excessive waiting times
Top suggestions:
– Second ferry – 38.4%
– Priority lane on northern side – 31.3%
– Extending priority lane on southern side – 24.1%
– Online ticketing – 15.2%
Other suggestions:
– Ferry cam and/or website with live queue lengths
– Wi-Fi or FM Radio on ferry
– Incentive ticket system to encourage people to travel outside peak times
– Shaded roof on ferry
– Improvements to signs