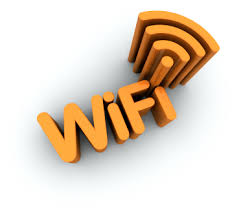 Telstra is currently trialling 1000 free Wi-Fi hotspots across Australia.  There is currently one hotspot in Port Douglas, located at the payphone in front of Imagine in Macrossan St with a 20-50m range.  All Wi-Fi users are able to connect to the hotspot for free 30 minute sessions until the end of Summer.
Within 5 years Telstra is wanting to roll out another 2 million hotspots Australia wide.  They are monitoring this trial to improve their services.
When Telstra launch the network early this year Australians will be able to access Telstra Wi-Fi in a number of ways:
Telstra home broadband customers with a compatible gateway who join the Wi-Fi community can use their home broadband allowance at domestic hotspots and more than 13 million Fon-enabled hotspots overseas
Non Telstra customers and Telstra customers who have not joined the Wi-Fi community will be able to connect to Fon-enabled Telstra Wi-Fi hotspots for a small charge using guest passes
The hotspot is open and public and is recommended not to use this service for online banking or sending personal details.