Douglas Shire isn't immune to bushfires and the current conditions mean that the bushfire risk in our Shire will be high to very high for the next four days at least.
All residents should be prepared for bushfire, but if you answer yes to any of these four questions, you are likely to be at a heightened risk.
Do you live within a few kilometres of bushland?
Does your local area have a bushfire history?
Do you have trees and shrubs within 20 metres of your house?
Is your home built on a slope?
An unprepared property is not only at risk itself, but may also present an increased danger for neighbours.
Being prepared for bushfires means doing a few simple things such as:-
Having a bushfire plan
Cleaning around your house
Maintaining equipment, particularly pumps in rural areas
Displaying a prominent house or lot number, in case it is required in an emergency.
Ensure there is adequate access to your property for fire fighting
Being aware – tune in to radio and monitor what is happening in your area
In all life threatening situations ring 000 for emergency services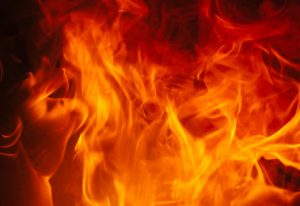 More information at:
https://www.ruralfire.qld.gov.au/BushFire_Safety/Pages/Prepare-for-bushfire-season.aspx
Current fire map: