Currently Cairns is experiencing an outbreak of dengue fever. There is one simple measure that you can take that will immediately reduce the risk of dengue fever transmission.
An effective way to kill adult dengue mosquitoes is to apply a residual insecticide onto the areas where the mosquitoes prefer to rest. Barrier surface sprays that are readily available from supermarkets can be used to kill adult mosquitoes living in or near houses and units. Barrier surface sprays should be used in dark sheltered areas and inside rooms and units particularly behind cupboards, inside wardrobes, under beds, tables and chairs and behind or on curtains and furniture (especially dark coloured). Precautions on any treatment should be read before application.
By undertaking a simple spray inside the rooms at your accommodation and organising for cleaners to spray inside rooms during changeovers will be highly effective in preventing the spread of dengue fever.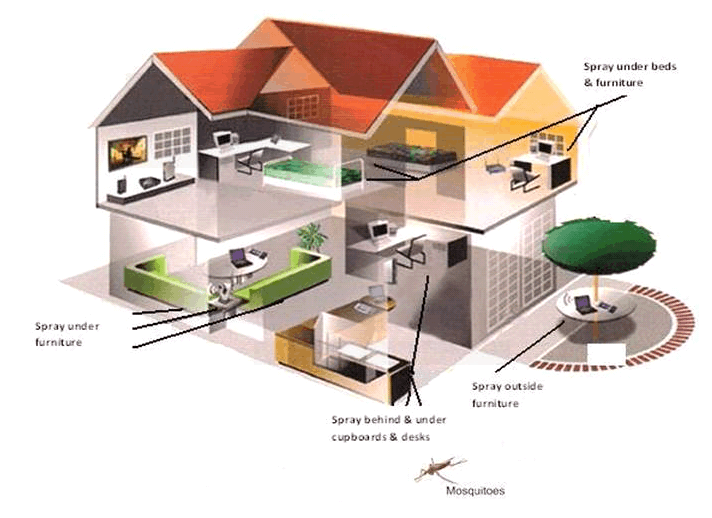 Your cooperation in helping to preventing the spread of dengue fever is appreciated. If you have any questions or require any assistance in relation to the current dengue fever outbreak please contact Council's Environmental Health Unit on 4099 9444.