UPDATE: September 13 – Temporary road closure
Please be advised the second Diggers Bridge Temporary Closure will be closed for three day on Wednesday 19th , Thursday 20th and Friday 21th of September 2018
Kenmac will be transferring Mowbray River sides.
The contractors will be allowing the school bus to use Diggers Bridge during the closure.
Below is the public notification of the future temporary road closures at Digger Bridge.
Monday 30 July through to 10 August 2018
Diggers Bridge on Mowbray River Road will be closed for up to two weeks as the construction stage of a new bridge starts. During this time, the site office and perimeter fencing will be installed and site preparation completed.
Diggers Bridge will be reopened Saturday 11 August 2018, and will remain in service throughout the five month construction period, apart from two temporary closures of 2-3 days which residents will be advised of ahead of time.
Council has committed $1.3 million towards the project with a further $1.3 million to be provided by the Federal Government under the Bridge Renewal Program.
The new bridge will have an increased load limit and dual lane.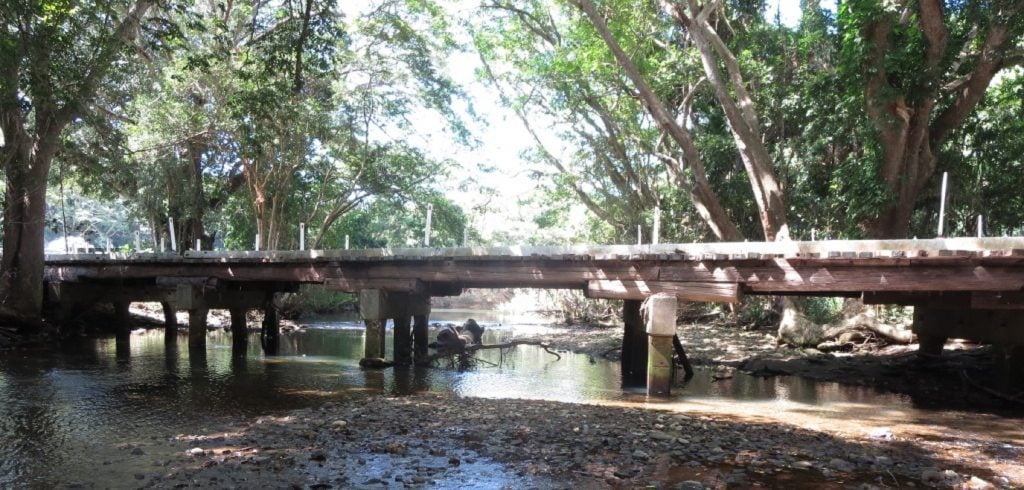 Once the new bridge comes into operation, the historical Diggers Bridge will be closed off to all vehicle traffic and maintained by Council as a pedestrian and cycle crossing which will significantly extend its operational life.
If you have any questions about the project, please visit the PROJECT PAGE
. If you would like to receive email updates of future temporary closure, please contact Gaye Scott on Tel: 4099 9414 or email gaye.scott@douglas.qld.gov.au.