A MULCH giveaway will help residents give their gardens a fresh and vibrant look ahead of Port Douglas Carnivale next week.
Douglas Shire Council's popular free mulch offer returns this weekend in a bid to make gardens flourish during the region's biggest event of the year.
Mulched green waste will be available at Killaloe Transfer Station and Newell Beach Transfer Station from tomorrow until Monday, May 21.
Mayor Julia Leu said residents always flocked to get their share of free mulch.
"Douglas Shire comes to life during Port Douglas Carnivale, attracting thousands of visitors from all walks of life, so it is fitting for our gardens to reflect this vibrant and buzzing atmosphere," she said.
"We know that using mulch is one of the best ways to grow a healthy garden and conserve water. The free mulch giveaway continues to be a very worthwhile initiative for green thumbs relishing in hobby gardening."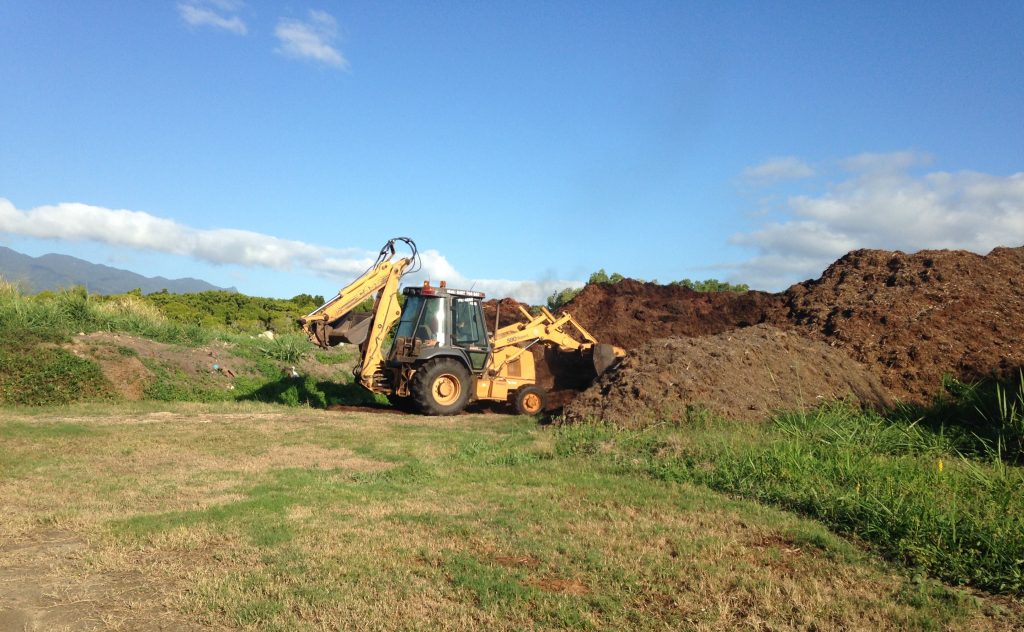 Almost 1800 tonnes of green waste was turned into mulch and used by Douglas Shire residents in the 2016/17 financial year.
The free mulch offer can be picked up by residents in domestic cars, utilities and/or trailers and small light trucks (vehicle weight up to GVM 4 tonnes) only.
Council staff will assist with loading vehicles using appropriate mechanical equipment. This material is not produced to Australian Standard and may contain weed species and other non-organic remnants. Council does not assume any liability resulting from the use of this mulch
Biosecurity Queensland officers will also be at the Killaloe Transfer Station on Saturday May 19 to raise awareness about electric ants and the eradication program. Staff will have live electric ants for the public to view.
Douglas Shire residents can register for a free yard check by calling 13 25 23.
The offer is available at: Killaloe Transfer Station: Friday May 18 : 8am to 5:30pm Saturday May 19: 8am to 5.30pm Sunday May 20: 9am to 5:30pm Monday May 21: 8am to 5.30pm
Newell Beach Transfer Station: Friday May 18: 8am to 11.45am Saturday May 19: 8am to 11.45am Sunday May 20: CLOSED Monday May 21: 8am to 11:45am.