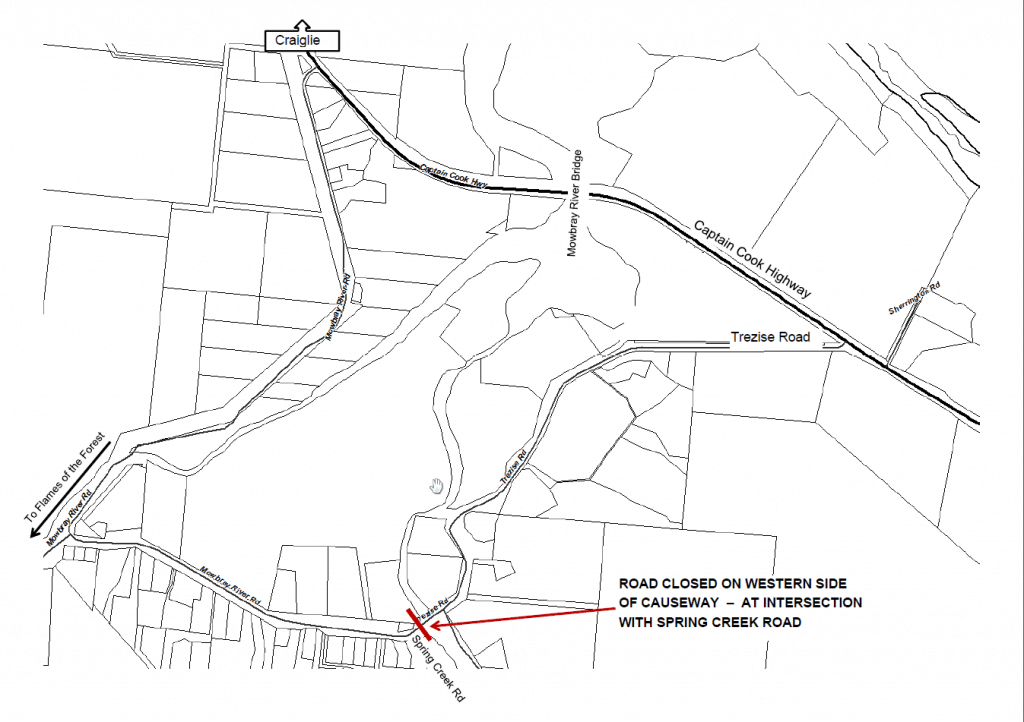 On MONDAY 27 APRIL 2015, Council will start upgrade works on the causeway where Mowbray River Road and Trezise Road meet.
The road will be closed off to all traffic on the Mowbray River Road side of the causeway.
Please note that all access to Trezise Rd, Spring Creek Rd and Grays Creek Terrace will be via the intersection with the Captain Cook Highway, 1km south of the Mowbray River Bridge.
All access to Mowbray River Rd and Connolly Rd will be via Mowbray River Rd via the Captain Cook Highway 800m south of Craiglie.
The causeway upgrade is planned for completion by 30 June 2015. Should this date need to be extended you will be notified ASAP.