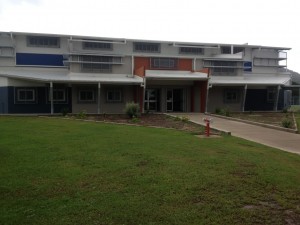 A community information session will be held at the Port Douglas Storm Tide Cyclone Shelter located at the Port Douglas State School on Thursday.
 Representatives from Queensland Fire and Emergency  Services, Douglas Shire Council and the State Emergency Service will be give presentations on how to prepare for a cyclone storm surge emergency, how to properly sandbag your house and what should go in your household emergency kit.
 The public can ask questions about emergency procedures and shelter activation and there will be a sausage sizzle.
 Douglas Shire Council General Manager Operations Paul Hoye said the information session was a great way for people to get educated about how to prepare for emergencies and understand what the shelter will be utilised for in an emergency.
 "We can't afford to be complacent about the dangers cyclones and floods present," he said. "An evacuation order for a cyclone is only issued if lives may be at risk from a storm tide surge.
 "Residents are not evacuated in the Douglas region based on wind-threat.
 "Evacuees should seek pre-arranged temporary shelter with family, friends or neighbours in safe, higher places outside the evacuation zones.
 "Accommodation providers need to ensure they have plans in place to manage the evacuation of guests or have other suitable agreements in place.
 "The Douglas Shire's multi-purpose Storm Tide Cyclone Shelter will provide critical emergency shelter to people required to evacuate due to storm surge and have nowhere else to go."
 Everyone is welcome to attend between 3.30-5.30pm this Thursday.