Corner of Grant Street & Macrossan Street
Tree: Leopard Tree
Work date: 05 April 2023
Description:
The tree shows signs of pathogenic fungus, a disease that has no treatment. It is surrounded by paved compacted surfaces, possibly causing root damage from the footpath works or foot traffic. Scans showed the tree has lost substantial strength.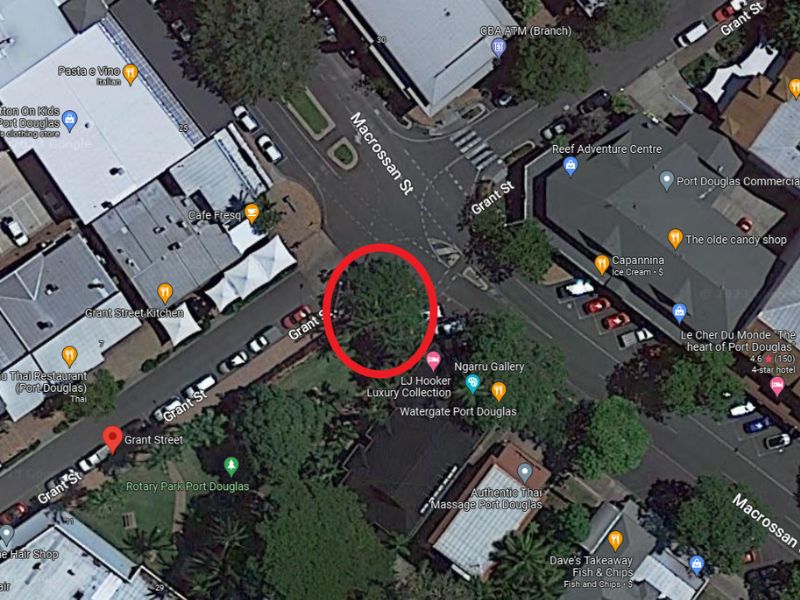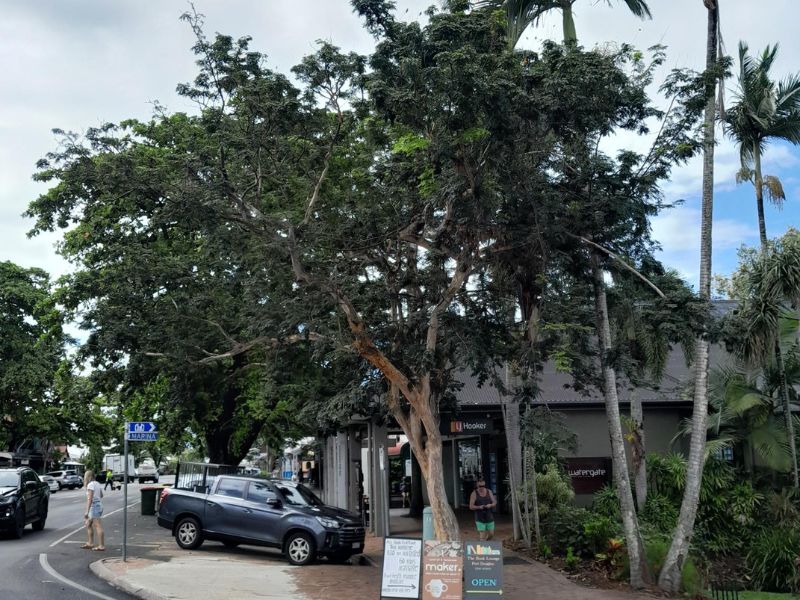 Tree: Yellow Flame Tree
Work date: Thursday, 27 July 2023
Description:
The tree shows signs of pathogenic fungus on the root collar meaning the roots are in a state of decay and the tree will continue to decline. There is no treatment for this disease.
The Canopy also shows signs of decline by latent buds sprouting along the limbs, this indicates the tree is attempting to send nutrients to the decayed sapwood at the root collar.
Update:
The tree is scheduled for removal on Thursday 27 July. Workers will remove the tree lights on Wednesday 26 July from 6am. Crews to remove the tree will be on site from 7am on Thursday 27 July.  It is likely to be noisy, but workers will aim to get in any out as quickly as possible.
There will be a replacement tree planted – a  Rainbow Shower tree (Cassia Javanica). This species produces a shower of flowers blossoms which look spectacular when in full bloom, with lots of flowers over the wide canopy.