Eligible applicants are invited to apply for funding under the Council Grants Program for projects commencing in this financial year.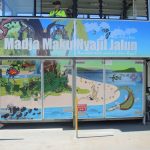 The Regional Arts Development Fund (RADF) is a partnership between state and local governments which invests in quality arts and cultural experiences across Queensland based on locally determined priorities.
Provides information and links to hundreds of funding programs, sorted into the months the funding round closes.