Douglas Shire Council receives regular updates from the Queensland and Australian governments and will respond as required or directed by appropriate health authorities.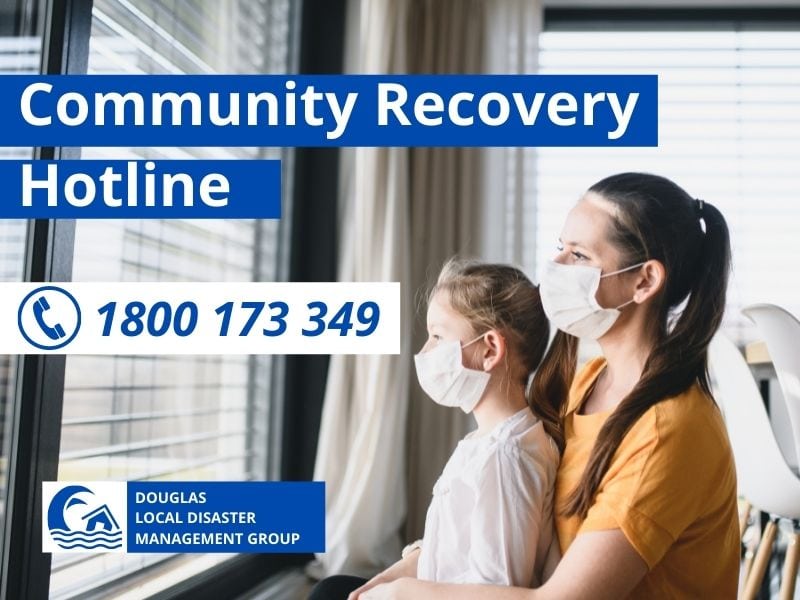 Mossman Multi Purpose Health Centre
9 Hospital Street, St George Hospital
This vaccination location is open to all ages from 5+.
Bookings and walk-ins are available.
Walk-ins must present one hour prior to clinic closure and availability may be limited.
| | |
| --- | --- |
| Thu 17 Feb | 8.30am – 3.30pm |
| Fri 18 Feb | 8.30am – 3.30pm |
| Sat 19 Feb | 8.30am – 3.30pm |
| Sun 20 Feb | Closed |
| Mon 21 Feb | Closed |
| Tue 22 Feb | Closed |
| Wed 23 Feb | Closed |
Council is prepared for any potential impacts of the COVID-19 virus and is taking a calm and precautionary approach to slowing the transmission of COVID-19.
Information on the current coronavirus status is provided by State and Federal health authorities.
Local information for the Far North Queensland district is also available here.
*Information for the Cairns and Hinterland Hospital and Health Service area, which includes Douglas Shire, Cairns, the Tablelands, Tully, Chillagoe, Georgetown and Croydon.
National Cabinet
Australian governments are taking a measured approach. The Federal Government's three-step plan provides a pathway for jurisdictions to move towards COVID safe communities in a way that best suits their individual circumstances. Read more here.
Queensland Government
The Queensland Government's health response to COVID-19 means we're well positioned for recovery. The Queensland's Roadmap to Easing COVID-19 restrictions outlines a staged approach to giving Queenslanders more freedom to travel, participate in more activities and hold more gatherings. Read more here.
COVID-19 Vaccination Rollout
The Australian Government is in charge of selecting, buying and regulating the COVID-19 vaccines.
The Queensland Government is in charge of delivering the vaccine across our state..
For more information about the vaccines, including your eligibility to receive the vaccine, please visit:
The National Coronavirus Helpline on 1800 020 080. The line operates 24 hours a day, seven days a week
Below you'll find a list of steps Council has taken regarding the novel coronavirus (COVID-19).
Council has Business Continuity Plans (BCPs) to ensure the continued supply of critical services such as water, wastewater and waste collection.
Council has invested in Personal Protection Equipment (PPE) and will be placing educational symptom posters, as well as touch-free sanitizers at key council facilities.
Council has raised awareness to all staff in line with the latest national advice.
The Douglas Local Disaster Management Group is liaising with core members, advisors and the District Disaster Management Group.
Residents and visitors are encouraged to practice good hygiene by hand washing, covering sneezes and staying home if you are sick.
Council is taking a calm and precautionary approach to slowing the transmission of COVID-19 – please refer to the resources available online at www.health.qld.gov.au/coronavirus.
By working closely with Queensland Health, Council is also actively raising awareness and sharing information to key agencies and the community.
Buy Douglas: Build Douglas
A buy local campaign called Buy Douglas: Build Douglas is encouraging people to spend their money in Douglas Shire and build the economy in the face of the COVID-19 pandemic.
The Economic Recovery Group, which features Douglas Shire Council, Douglas Chamber of Commerce, Tourism Port Douglas Daintree (TPDD) and Jabalbina Aboriginal Corporation, has today launched the campaign to get everyone to 'Do It In Douglas'.
Local business owners are fronting the new campaign in a bid to encourage people to support the sector during this challenging period.
Douglas Shire Council endeavours to buy locally and give businesses the best opportunity. Council employees know the difference they can make by keeping the money in Douglas Shire. Register FREE at Vendor Marketplace to join the public supplier list.
Are you a business owner with a story to tell?