From 1 September 2021, some single-use plastics will be banned in Queensland.  If you're a business with surplus plastic stock Plastic Free Cairns & Douglas is here to help you!
Register for The Great Plastic Rescue
We all need to play a role in finding solutions to reduce waste in our Shire. Waste reduction lowers waste pollution, saves natural resources, reduces waste at landfill sites and lessens greenhouse gas emissions. Switching from single-use plastics to reusable, compostable or recyclable alternatives is an important and necessary contribution we can make to tackle the growing problem of plastic pollution.
Qld Wide Ban on Single Use Plastics 
From September 1 2021 the Queensland Government is banning from sale and supply in QLD of single-use plastic items found in takeaway packaging. These include single use plastic straws, all types of plastic cutlery and stirrers, plates and bowls (with no lids) and polystyrene foam cups and containers.  straws, stirrers, plates, bowls, cutlery, and expanded polystyrene takeaway food containers and cups.
The ban applies to all Queensland not-for-profit organisations and businesses, with the exception of businesses who are exempt so they can continue to support people with disability or healthcare needs.  Learn more at www.qld.gov.au/plasticsban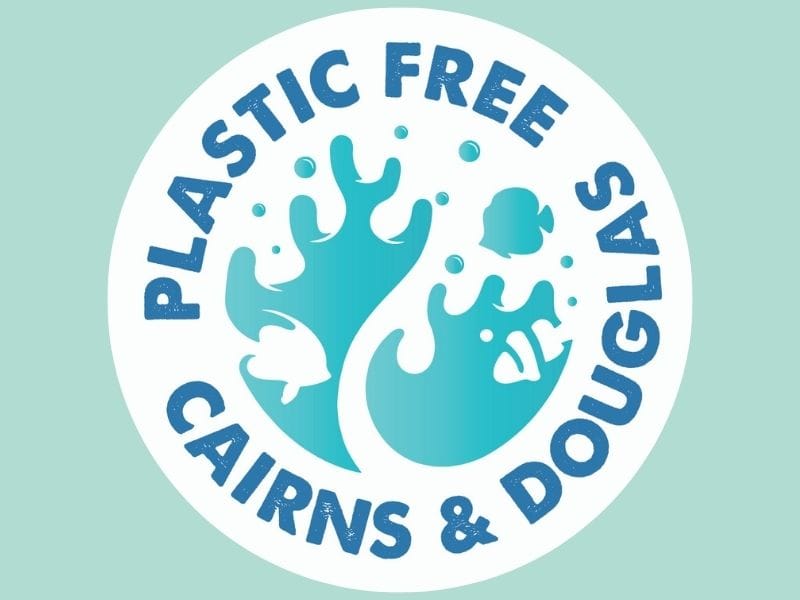 Our Partnership with Plastic Free Places 
Plastic Free Places is run by the Boomerang Alliance, and is the peak community not-for-profit organisation working on waste minimisation and recycling in Australia. Formed in 2003 and currently comprised of 51 national, state and local allies, Plastic Free Places research key issues, develop policy, undertake education, and campaign for best practice laws and programs by government and business.
Douglas Shire has joined forces with Plastic Free Cairns as one of five communities across Queensland taking the lead to phase out single-use plastics from July 1.
Council has secured a fully funded support resource from Boomerang Alliance to help transition communities ahead of the single-use plastics ban to take affect across Queensland on September 1.  The funded resource will be available until the end December 2021.  Read the press release announcing the partnership here.
Through the funding a free service is available to all Food and Drink businesses in the Douglas Shire to help businesses prepare for the upcoming QLD wide plastic bans.
Free Service available to all Food & Beverage Businesses in Douglas Shire 
The iconic and beautiful beaches of Douglas Shire have been selected for funding by the Australian Government as part of a national Plastic Free Beaches initiative, part of the Plastic Free Places program run nationally by the Boomerang Alliance.  With the support of the Douglas Shire Council, the Plastic Free Cairns and Douglas program offers free education about the bans, assistance with compliance and tips to save on packaging waste and cost – not to mention free and ongoing access promotion.
If you're a Food and Drink business, whether a bar, restaurant, cafe or mobile vendor, register your interest and support for a free 20 minute consultation at https://www.plasticfreecairns.org/douglas – book a time directly with Helen Reilly, Coordinator of Plastic Free Cairns, on a day and time that suits you best. Business can receive free support with access to product samples, cost comparisons and packaging guidance within their current supply chain, making the switch easy.
Plastic Free Paradise Champions 
Plastic Free Champions are members of Plastic Free Places that have eliminated all the key plastic items (straws, coffee cups & lids, takeaway containers & lids, food ware (cutlery, plates, cups etc), water bottles & bags).
Plastic Free Champions have significantly reduced their plastic footprint. This is a real achievement, Plastic Free Places set high expectations and don't give Champion status away lightly!
We encourage you to support these businesses and let them know that you appreciate the steps they have taken to protect our environment.
If you are keen to become a Plastic Free Champion alongside other businesses in Douglas we encourage you to book a free consultation with Plastic Free Cairns & Douglas coordinator, Helen Reilly.
BOOK YOUR CONSULTATION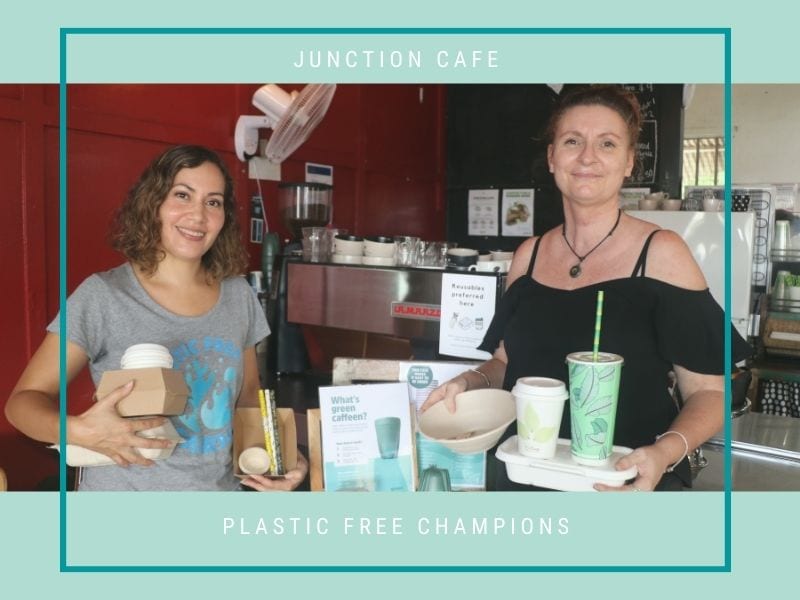 Since launching in the Douglas Shire in July this year, more than 20 businesses have already signed up with 3 Champion businesses including:
Seabean Restaurant, Port Douglas (Plastic Free Champion)
The Junction Cafe, Mossman (Plastic Free Champion)
Wavelength Cruises (Plastic Free Champion)
Nectar, Port Douglas
Grant St Kitchen, Port Douglas
INN Front, Mossman
Mossman Bakery
N17 Burger, Port Douglas
Croc Expresso Cafe, Daintree Village
Mossman Community Centre
Port Douglas Yacht Club
Businesses helping to to achieve our Plastic Free Paradise: