Council provides many facilities for you to enjoy recreational, sporting and leisure pursuits. These include parks, playgrounds, skate parks, sports grounds and a community swimming pool.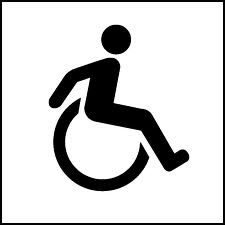 Cnr Foxton Ave & Park St Mossman Accessible facilities for swimmers and spectators with disabilities.
Accessible change room and shower. Accessible hoist with chair and sling for swimmers with a disability. Phone: 07 4098 2627
Opening hours:
Weekdays 6.30am to 6pm
Saturday 8am to 5pm
Sunday 9am to 5am
Public Holidays Closed
All Abilities Playground
Bubu Kinkari / George Davis Park Foxton Avenue, Mossman features an all-abilities playground – with engaging structures and a sensory space designed to be used by children with various levels of ability. The playground is fenced with three gated access points. Accessible parking and toilet are available. Located near the iconic giant Raintrees and opposite historic St David's Church this is a perfect spot to enjoy the free barbecue facilities with family and friends. Consider using the facilities on a Saturday morning when the Mossman Markets are held just opposite the playground.
Sports Parks
Below are a listing of the leased sports parks.
Port Douglas Sports Complex Mowbray St, Port Douglas – Rugby Union, AFL, Cricket, Netball, Soccer, and Skateboarding
Reynolds Park Davidson Street, Port Douglas – Tennis, Basketball
Douglas Sailing Club Solander Boulevard, Port Douglas – Sailing
Mossman Soccer Club Cassowary Road, Cassowary – Soccer
Mossman Indoor Sports Centre Front Street, Mossman – Gymnastics, Kindergym, Netball and Basketball
Coronation Park aka Mossman Showgrounds Jack Street, Mossman – Rugby League, Cricket, Touch, and Women's Fitness
Mossman Pony Club Finlayvale Road, Finlayvale – Equestrian
Mossman Golf Club Newell Beach Road, North Mossman – Golf
Daintree Sports Oval Douglas and Osbourne Streets, Daintree – Cricket
Diwan Sports Centre Tea Tree Road,Diwan – Cricket
 Skate Parks
George Davis Park – Foxton Avenue, Mossman
Port Douglas Sports Facility – Wharf St, Port Douglas
Wonga Beach Skate Park – Wonga Community Park, Wonga Beach
BMX tracks
Wonga Community Park – Mossman Daintree Rd, Wonga Beach
Bubu Kinkari / George Davis Park – Foxton Ave, Mossman
IMPORTANT LINKS
VENUE & FORESHORE HIRE INFORMATION