Douglas Shire Council offers a free waste management assessment for all events in Douglas Shire. This involves an assessment on the likely amount and type of waste which will be produced, and recommendations on:
How many bins to provide,
How the event can receive the refund on eligible containers through the Containers for Change program,
Hire of portable water refill or drinking fountain stations; and
The provision of free recycling bins if suitable.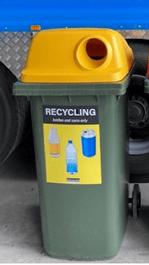 Free recycling bins may be available for your event. Complete the online form to see if this is suitable for your event. Conditions apply and contamination of recycling bins may result in a fee being charged to the event organiser.
Portable water stations are also available for hire, providing access to free drinking water and reducing the need for plastic water bottles.
Portable water station details:
Description: Drink Fountain + Bottle Refill + hoses and tap connectors + carry bags + instructions
Dimensions: Drink Fountain – 18 kg, 83 x 58 x 50cm + Bottle Refill – 21kg, 120 x 50 x 60cm
What you need: a flat, easily accessible area within 3m of a standard outdoor tap (i.e. garden tap) and a car with adequate space (hatchbacks may be suitable).
There's also a checklist at the bottom of this page for creating a more sustainable event.
Complete the online request form for a free waste management assessment.
Form Here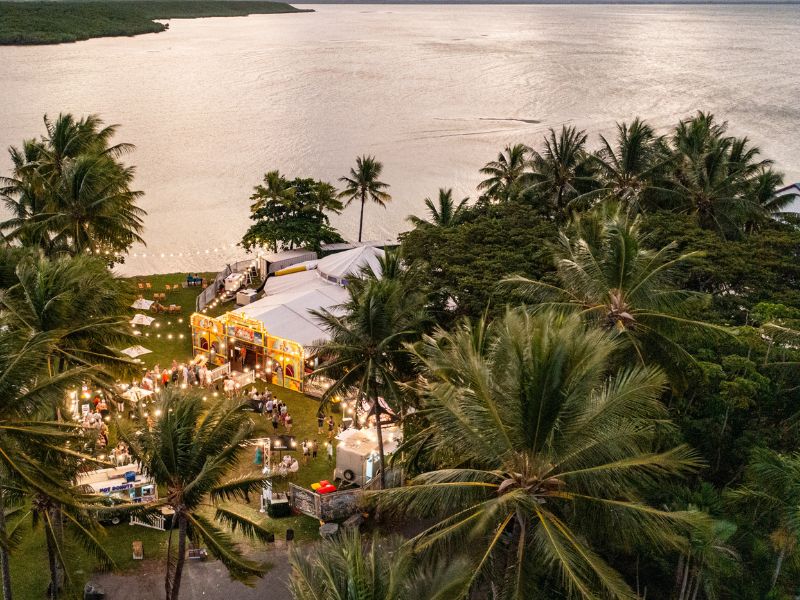 Checklist for Running Sustainable Events
Choose local providers, entertainment and materials where possible, saving transport costs and the event's overall footprint
Consider aligning your event with a local community cause by providing a donation component to your tickets, at the gate or providing a free stall – you could even negotiate extra volunteer support from the benefiting group.
Consider how local capacity and skills could be developed by partnering with training providers. Consider Council's Do it in Douglas Program
Cater events with reusable items where possible, or encourage certified compostable packaging to be used if reusables are not practical
Carefully consider catering needs for your amount of attendees to prevent excessive amounts of food waste
Choose quality, practical merchandise to reduce waste to landfill, and use branding that has longevity for future events
Consider whether you can utilise one of Council's portable water refill stations or drinking fountains
Ensure you have the right types of bins in the right places, for example, recycling bins near areas where beverage bottles are supplied and general waste bins where food and packaging will be discarded. If recycling bins are provided at your event, place them paired with waste bins to enable guests to dispose of correctly.
Consider your 'back of house' needs and whether there will be significant volumes of eligible beverage containers to warrant a designated Containers for Change
Don't forget to plan for the clean-up with the support of a cleaning company, event staff or volunteers.