Detecting Water Leaks & Reading Your Water Meter
To report a water leak on public land, please call us on 4099 9444.
To report a water leak on public land, e.g. a burst water main, please call 07 4099 9444.
All infrastructure has an end-date, and this particularly applies to underground infrastructure such as water pipes.  It's not just age that can impact on the integrity of water network pipes though, as different weather conditions and nature can also play a part in causing damage.  For example, tree roots can grow into the pipes and damage them. When the ground starts to dry out and shrink due to hot temperatures, the ground movement caused by the shrinkage can damage pipes.  Sometimes visual clues can help find the location of a leak outside the building, such as green grass patches when other areas are looking brown.  Inside a building you may see brown spots or mould that could indicate a slow leak inside the walls/roof.  However, if pipes are installed in sandy ground, the leaks can be much harder to detect without appropriate technology for leak detection.
Council's water staff are constantly working on improvements, upgrades and replacements to the water network pipes. However, since there are over 275 km of water pipe infrastructure in the Douglas Shire, it can be hard to know straight away if there is a water leak, and even harder to locate where the leak location is.
There are various projects underway to improve the intel for staff to be able to detect leaks more quickly which includes the rollout of Smart Water Meters over the next couple of years, and the use of leak detection equipment.
Water staff are proactively finding water leaks using recently purchased leak detection equipment.  Already there have been a number of small leaks discovered and repairs made.  Detecting leaks will become easier once smart water meters are installed – see FAQs for more information.  By detecting leaks early, it can help to prolong the life of the infrastructure pipe and mitigate against much larger breaks occurring which can cost thousands of dollars to resolve, not to mention the water loss and waste.  Through regular leak detection checks in the field and by monitoring water consumption spikes via the smart water meter data (once implemented), early leak detection will assist in saving costs for repairs and reduce water loss.
As water consumers, we can all play our part in looking for leaks.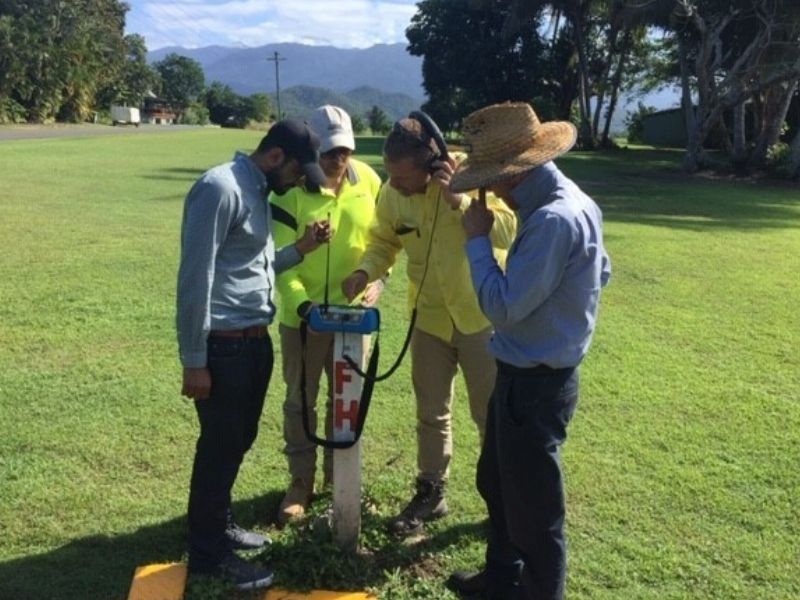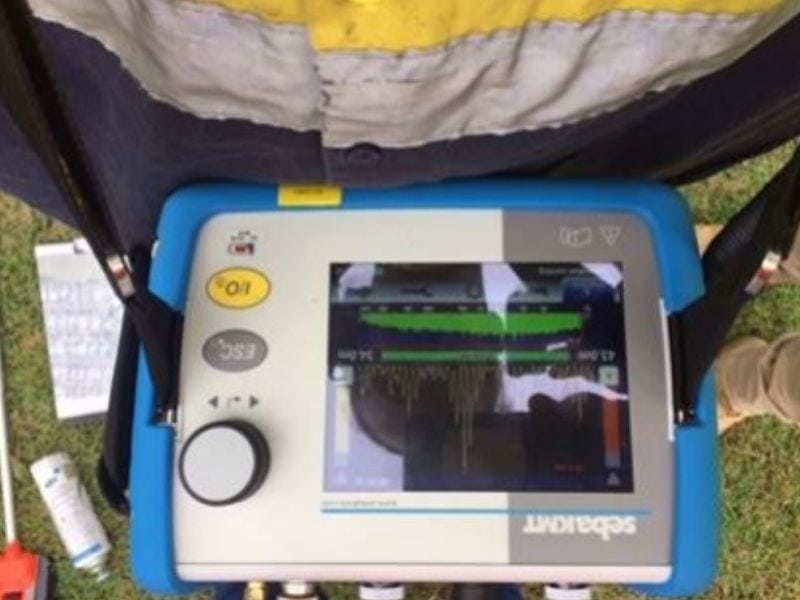 Water Leaks on Private Property
Leaking toilets, taps and more particularly, leaking underground pipes can waste a lot of water, leading to high water bills. For example, a tap that drips once every second will waste up to 33 litres per day. In comparison, a leaking underground water pipe can waste thousands of litres per day and not be visible.
Checking for leaks regularly and repairing them quickly is a simple way to save water and money.
Douglas Shire Council reads water meters three times per year. If water use has spiked significantly, we issue letters to the householder as an alert that they may have a concealed water leak. We recommend householders regularly check their water meter to detect a concealed leak early. Not all water leaks are visible.
This section provides information on how to detect leaks, what to do if you find a leak and how to prevent leaks. You may be eligible for relief on a high water bill caused by a concealed leak (conditions apply).
Select from the drop-down headings to find out more: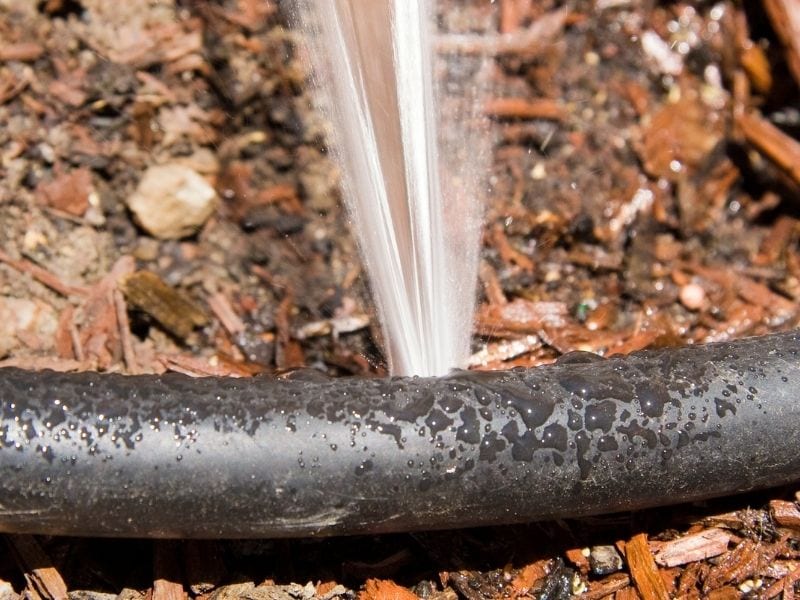 A concealed leak is water escaping on the customer's side of the water meter from the property's main internal water pipe supplying water to the property.
Water leaks that occur from water pipes and fittings on the property side of the water meter are the responsibility of the property owner (including leaks occurring in water fittings or appliances including toilets, taps, hot water systems, pools, irrigation and tanks).
The best way to check for leaks is to regularly read your meter to detect any unusual variation in consumption between readings. Visit our Water meters section of this page for information on how to read your water meter.
If you think you may have a concealed leak such as an underground leak or would like to check, please follow the steps below:
Turn off all taps and water using appliances in and around your premises.
Check your water meter and take a meter reading. If the dials on your water meter are moving there could be a leak. If there is no movement on the dials, there may still be a slow leak.
To check further for leaks, do not use any water for at least one hour, then take another reading. If the meter reading has changed, there may be a slow leak.
To fix the leak, check all fixtures and fittings and/or call a licensed plumber.
If you find a concealed leak, turn off your water supply at the meter immediately and call a licensed plumber.
Plumbing work carried out in Queensland must be completed by a licensed plumber with the appropriate endorsements.
Preventing leaks in your home could save you money. Here are some simple ways to prevent leaks:
Take care not to plant large trees over pipes and mains that run through your property as their root growth may damage the pipes
Inspect your pool regularly for cracks and signs of leaks
Ensure automatic watering systems (e.g. pool top up, irrigation) are regularly maintained and checked for leaks
Turn taps off gently to help lengthen the life of washers
Install water hammer arrestors if you have a water hammer problem as this will reduce shock and help extend the life of affected pipes
Ensure all building and renovation work is undertaken by a licensed professional.
Save water and money by fixing leaks or plumbing issues quickly. This should be carried out by a licensed plumber.
Douglas Shire Council offers relief to customers who have received a high water bill because of a concealed leak and have had the leak repaired by a licensed plumber in a timely manner. Conditions apply.
For more information read the Concealed Leak Financial Assistance Policy.
Please contact us if you have any queries or require further information.
Every property has its own individual water meter. In duplexes, group or strata-titled properties, there may only be one meter servicing some or all dwellings.
Your water meter registers all water used at your property and is read by Douglas Shire Council. Please ensure your water meter is accessible and is clear of objects, earth and insects.
Your water rate notice displays the water you use as water consumption.
Download the Waterwise Fact Sheet for Detecting Leaks and Reading your Water Meter:
DOWNLOAD FACT SHEET