A further $10 million has been announced under the jointly funded Commonwealth-Queensland Disaster Recovery Funding Arrangements (DRFA) to help flood affected small businesses.
Minister for Employment and Small Business Shannon Fentiman  announced the funding will include $10,000 small business grants to assist businesses to plan for the future and increase resilience with assistance such as vital flood-proofing measures, implementing cloud-based software and data solutions, business growth strategies, as well as some building, plant and equipment repairs.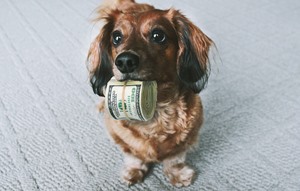 An additional $10,000 grants will be expanded to eligible small businesses across 14 Local Government Areas, including Douglas Shire, to assist with business planning or to explore other options to make their business more resilient and sustainable.
Funding to repair building, plant or equipment may also be available in circumstances where impacted businesses have not been eligible for other disaster recovery funding.
The $10 million package will also go towards a small business disaster preparedness and adaptation program, specialist counselling and mental health support, dedicated Mentoring for Growth sessions and workshops, an expanded Go Local advertising campaign and funding for local small business support services, such as the Small Business Recovery Centre, for another two years.
Grants are available from June 10.
To find about more about the Small Business Disaster Recovery Grants visit www.business.qld.gov.au/recovery or call 1300 369 935.