Council wins two awards for asbestos awareness
DOUGLAS Shire Council has received national recognition for their raising awareness about asbestos.
Council was voted the best Queensland Regional Council and most improved campaigner in Australia at the 2018 Betty Awards.
The judges noted Council's ability to achieve key targets and broad reach of messaging contributed to its success.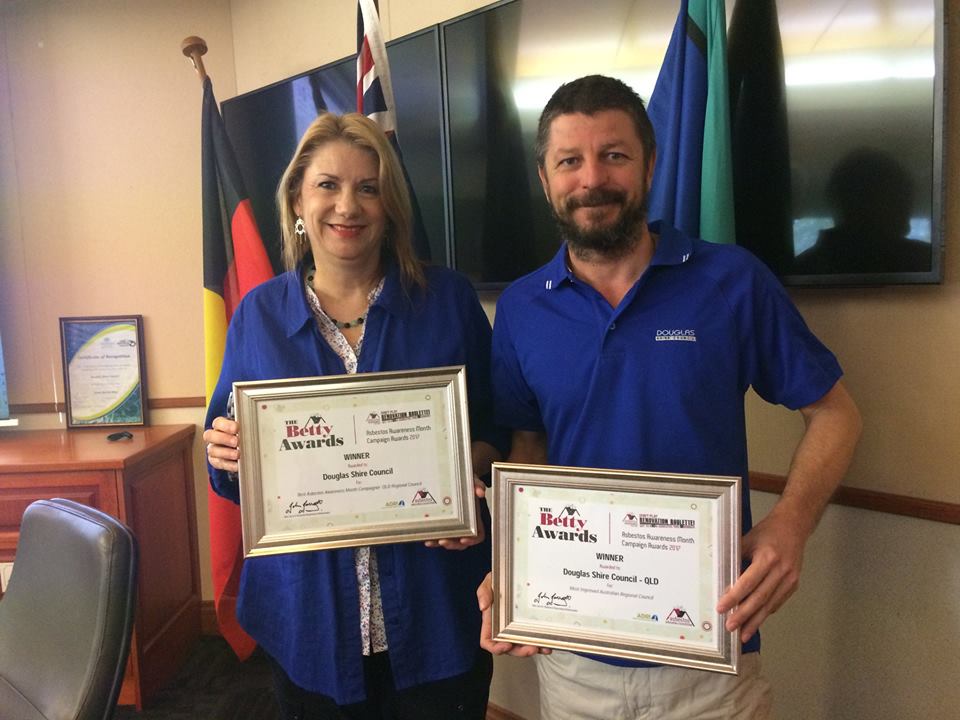 Mossman aged-care facility development lease extended
A DEVELOPMENT lease for the Mossman Aged Care Facility has been extended for another 13 months.
Detailed design continues to take place after significant infrastructure works were completed in the past few months.
The Development Lease is now due to expire on July 31, 2019.
Coast guard trustee lease offered to PSBA
THE PUBLIC Safety Business Agency (PSBA) will take over a permit for the premises in Port Douglas to supervise marine rescue services provided by QF10 until the transition to Volunteer Marine Rescue Association Queensland (VMRAQ) is complete.
Douglas Shire Council has granted the permit for Lot 51 Wharf St to PSBA on behalf of the Queensland Fire and Emergency Services to ensure services are continued.
The permit was due to expire on June 30, 2018.
Water restrictions hold
A SPRINKLER ban will remain across Douglas Shire to ensure a steady supply for when the 20ML Port Douglas Water Supply Reservoir project is filled.
Douglas Shire Council will maintain level two water restriction status, which means a total ban on irrigation for residents and businesses.