The Great Northern Clean Up is just around the corner. Community groups, associations, businesses, schools and individuals are invited to participate this September by registering a Clean Up on cleanup.org.au. Clean Up Australia will provide you with a Clean Up Kit and other materials to run the day. Need more equipment or worried that it won't arrive on time? Let Council know as we have extra kits on hand. Council can also offer support by helping you identify a local hot-spot and by collecting the yellow and white rubbish bags filled by volunteers.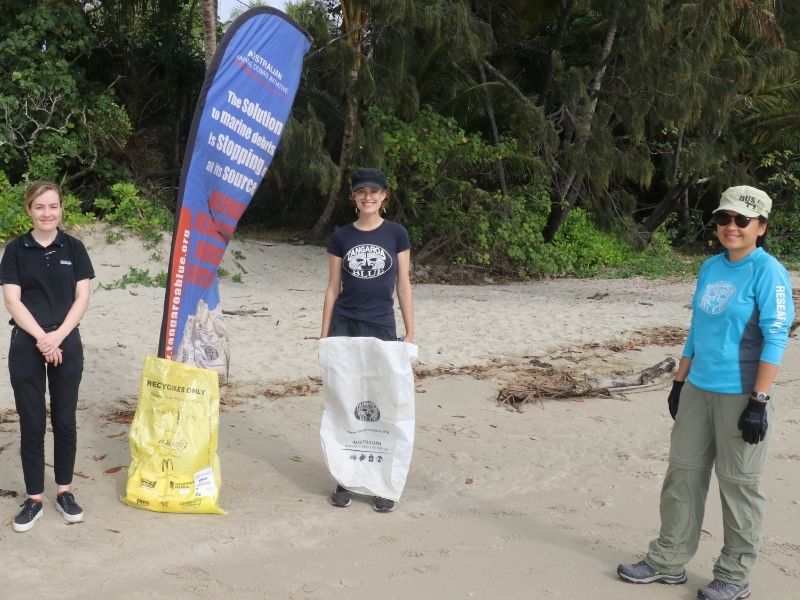 Tangaroa Blue volunteers show us how its done with their recent clean-up on Four Mile Beach
On top of ensuring that all Clean Up events are compliant, there are some additional conditions that have been put in place:
The implementation of a COVID-19 Clean Up kit to ensure no materials are shared
Encouraging volunteers to sign in using a QR code
Volunteers at an event are required to split into groups of 10 to adhere to social distancing protocols
(noting that the maximum number of volunteers is determined by state/territory COVID-19 restrictions in place at the time)
You can find more information in the COVID-19 statement here.