A MAJOR step towards finishing the new Port Douglas Reservoir Project was completed last night.
Vital works that connect the $13.5 million reservoir, located on Crees Rd, to the current water supply were a huge success thanks to Douglas Shire Council and contractors.
A further connection to the new pump station will be completed in the future.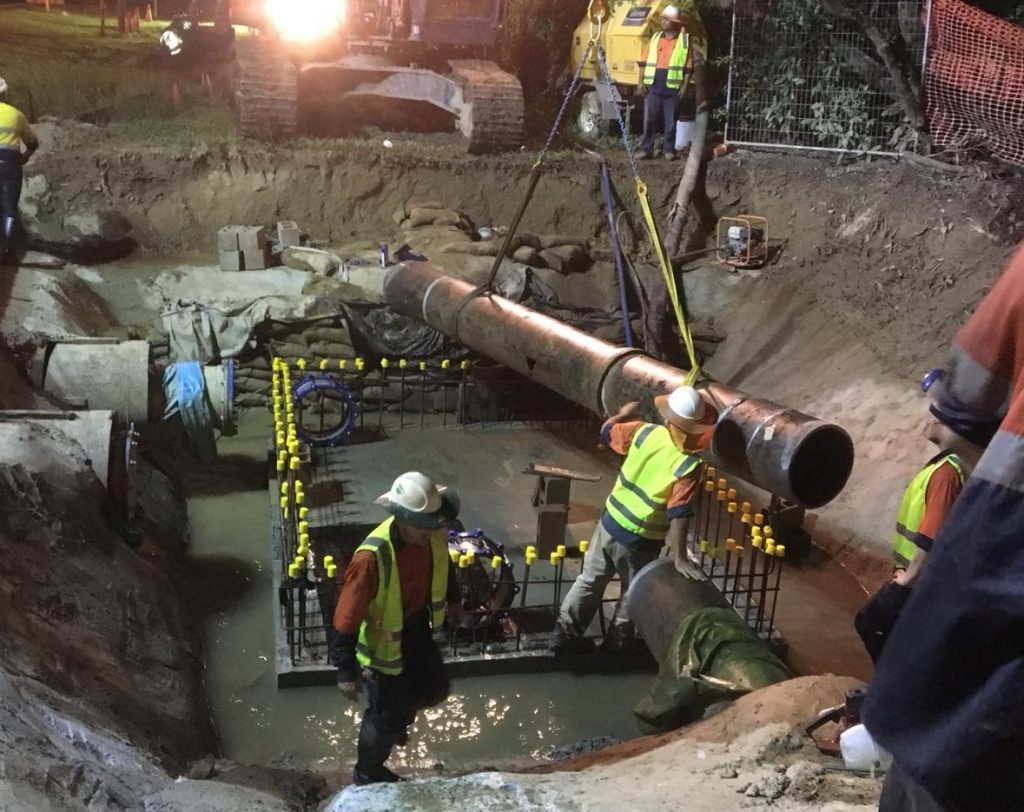 Mayor Julia Leu said the works were a huge step towards finishing the 20ML reservoir.
"This reservoir will bring a huge benefit for our region," she said.
"It will supply future residential and tourism development, while significantly bolstering the resilience of Douglas Shire when natural disaster strikes."
Compressed air may be present in the water supply and give it a milk-like appearance for the next couple of days.
"This is completely normal and residents can be assured that the water is healthy," Mayor Leu said.
"Letting the water sit for a few minutes before drinking should return it back to normal."
The new reservoir's water storage will be enough to sustain Port Douglas, Craiglie and Mowbray for up to three days when the Rex Creek intake is impacted.
"This increased water storage will not only help tap into increased sustainable growth, but improve reliability and resilience in Douglas Shire's infrastructure," she said.
The project is expected to be completed by July this year.
Mayor Leu thanks the community for their patience during the overnight reduced water pressure.
The Port Douglas Reservoir Project is jointly funded by the Australian Government, Queensland Government and Douglas Shire Council.