MORE Indigenous artwork has popped up on prominent streets in Douglas Shire.
Eight grants were awarded for cultural projects involving eight local artists and three community groups with funds secured through the Regional Arts Development Fund (RADF) by Douglas Shire Council.
Indigenous artists Linda Burchill, Sheryl Burchill, Delissa Walker and Daphne Naden's project have their Indigenous artworks featured on banners on Front Street in Mossman and Davidson Street in Port Douglas.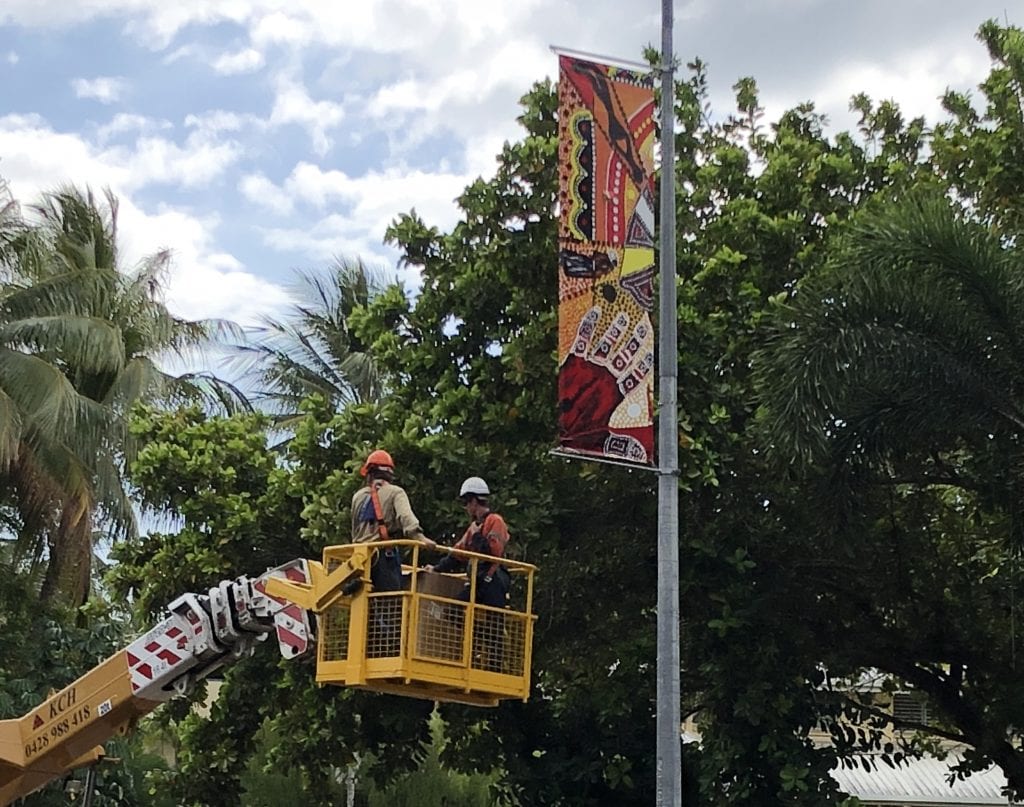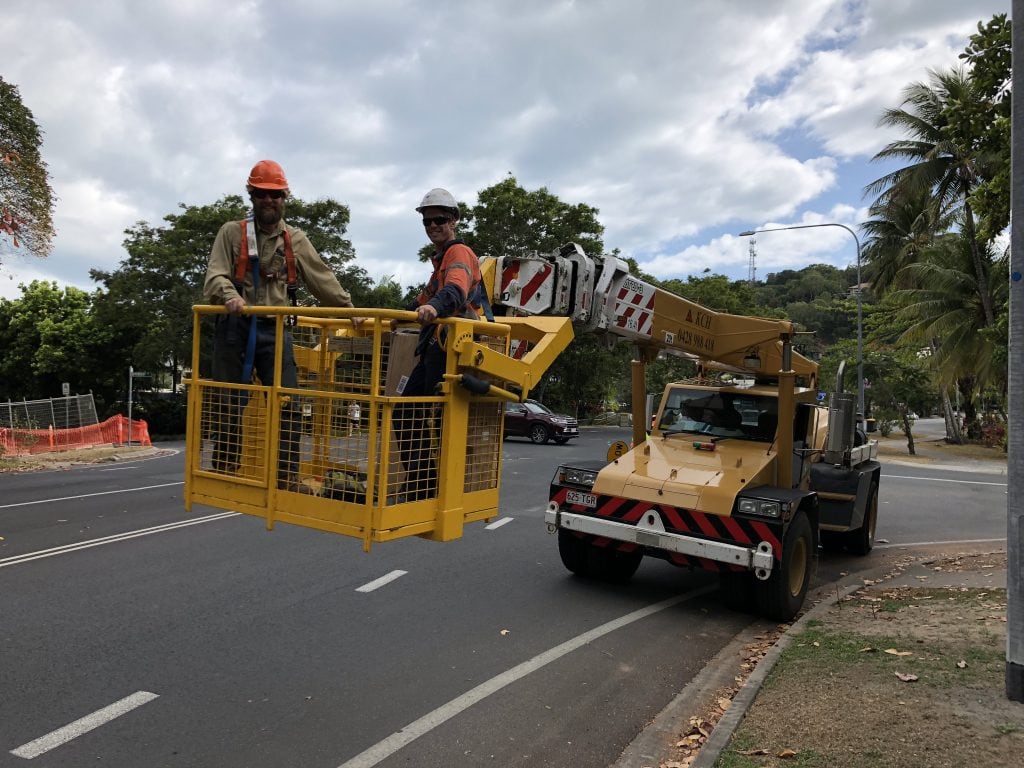 The artwork headlines an impressive suite of projects that aims to breathe creativity into the region.
Mayor Julia Leu said the local arts community was blessed with a unique diversity.
"Douglas Shire has a really vibrant art scene," she said.
"The quality and diversity of our local arts community is a constant source of amazement and I'm absolutely ecstatic we can deliver these significant projects.
"We have musicians, writers, painters and other artistic experts flourishing in Douglas Shire and this Council is really keen to give this talent a platform."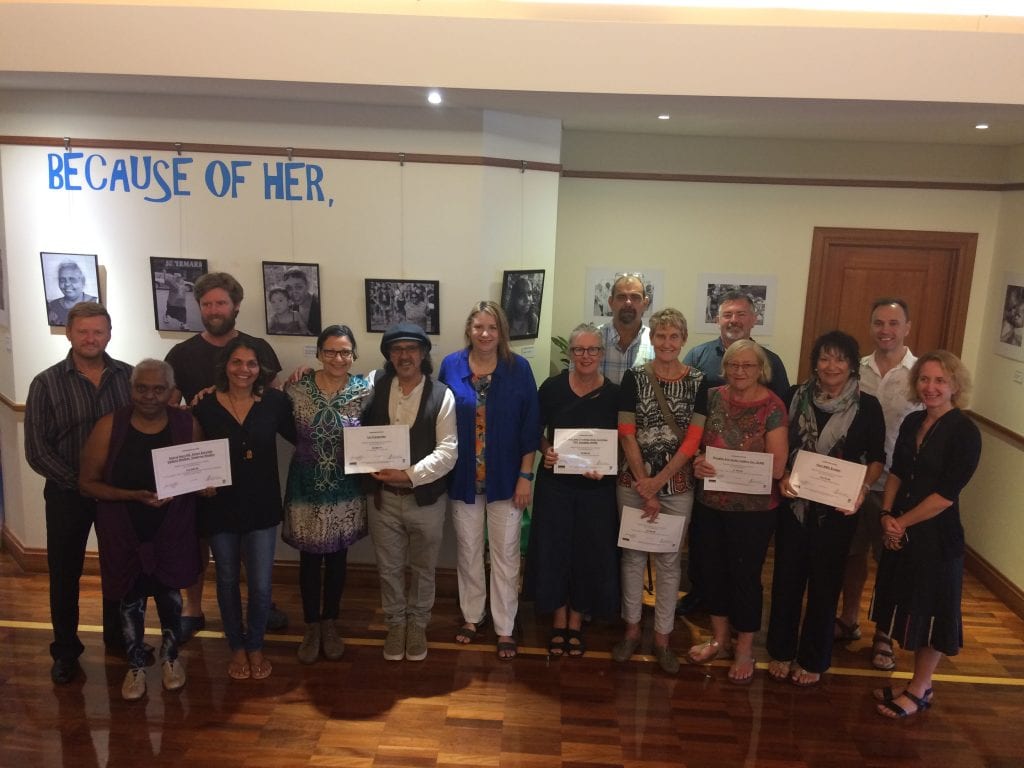 The Indigenous artworks will be displayed where the Council Christmas banners are usually hung.
It comes after Council unveiled Janbal Gallery artist Brian "Binna" Swindley's eye-catching sculpture on Johnston Road in Mossman.
Other public art projects include concept developments proposals, including Ellen Terrell's 'Fossil Rock' sculptures, Port Douglas artists' biennial ephemeral art event 'The Call Of The Running Tide' and Jill Chism's Daintree Gateway public artwork.
The eight local art projects have been funded $37,197 through RADF, which is a State and Local Government partnership between Douglas Shire Council and Arts Queensland to support local arts and culture in Regional Queensland.
The successful 2017-2018 RADF recipients for the Douglas Shire are:
Bill Wilkie – Awarded $3,750
"Cedar Bay: Australia's Hippie Hideaway" (Writing & heritage protection) /
Conduct interviews with people in relation to Cedar Bay community. Stage one of a new book.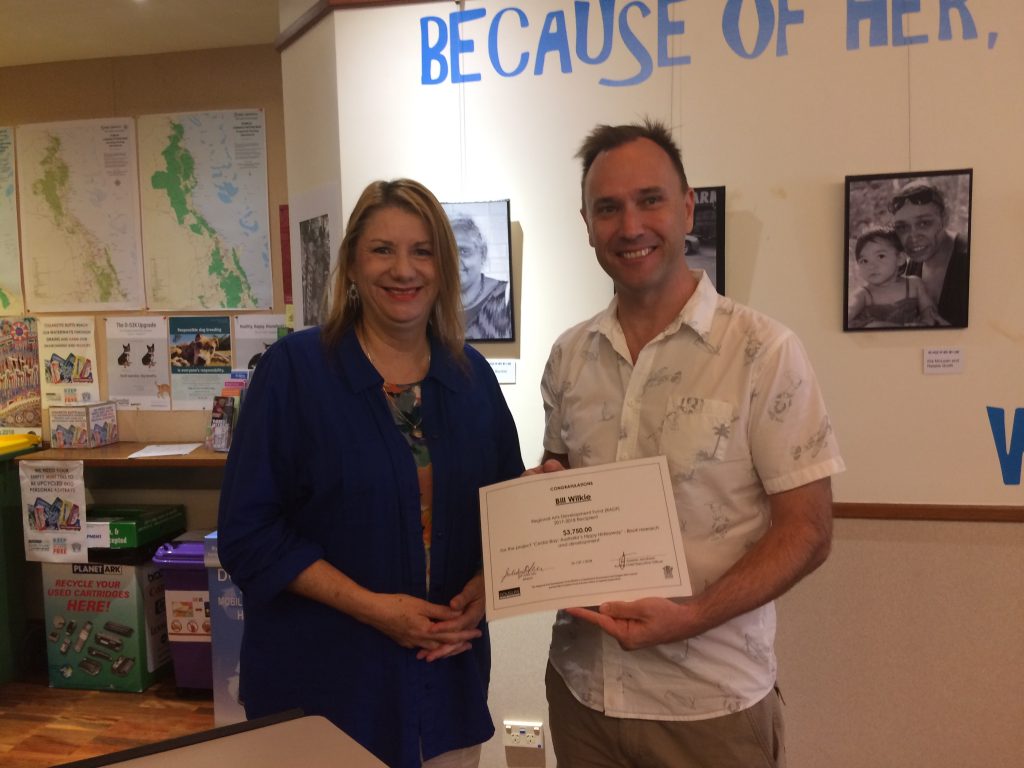 Douglas Arts Studio Gallery Inc – Awarded $1,065
Stained Glass Workshop (Creative Arts_
Two-day workshop with Dutch artist Paul van de Vrand.

Ellen Terrell – Awarded $3,090
Fosssil Rock Sculptures (Public Art)
Concept development for a public artwork.
Jill Chism – Awarded $5,000
Daintree Gateway Public Artwork (Public Art)
Concept development for a public artwork.

Los Caracoles – Awarded $5,000
Café Art' CD (Music)
Recording, mixing and design for a new CD.
Pam Willis-Burden – Awarded $4,292
Douglas Diaries (Stage 3) (Writing & heritage protection)
Collate and prepare 25 interviews and photographic research for a book publication.

Port Douglas Artists – Awarded $5,000
Call Of The Running Tide (Public Art)
Concept development for biennial ephemeral art event.

Sheryl Burchill, Linda Burchill, Daphne Naden & Delissa Walker – Awarded $10,000 (for 2 applications)
Art on Front Street, Mossman and Davidson Street, Port Douglas (Public Art)
Indigenous artworks on banners in Mossman & Port Douglas by Sheryl Burchill, Linda Burchill and Delissa Walker.