A NIGHT-TIME guided tour through the Daintree Rainforest, a veterinarian utopia, and a haven for food & wine lovers – the new business scene in Douglas is as exciting as it is diverse.    
As Douglas Shire prepares to thrive with the return of Aussie tourists, we welcome new faces, new businesses, and a bright new outlook for the future.
The Buy Douglas: Build Douglas campaign is celebrating new businesses who have used the challenges of the COVID-19 pandemic to reinvent themselves.
Douglas Shire Mayor Michael Kerr said it was fantastic to hear stories of entrepreneurialism and optimism.
"We know there are many business owners doing it tough, but there are also many who have seized the opportunity to have a go," he said.
"I think it is incredible to see new faces moving here and showing the confidence to Do It In Douglas, while many long-term business owners are finding new ways to reach new markets and generate more business."
"We are at a fork in the road where businesses can choose to innovate, be proactive and take advantage of the increased interest from domestic travellers."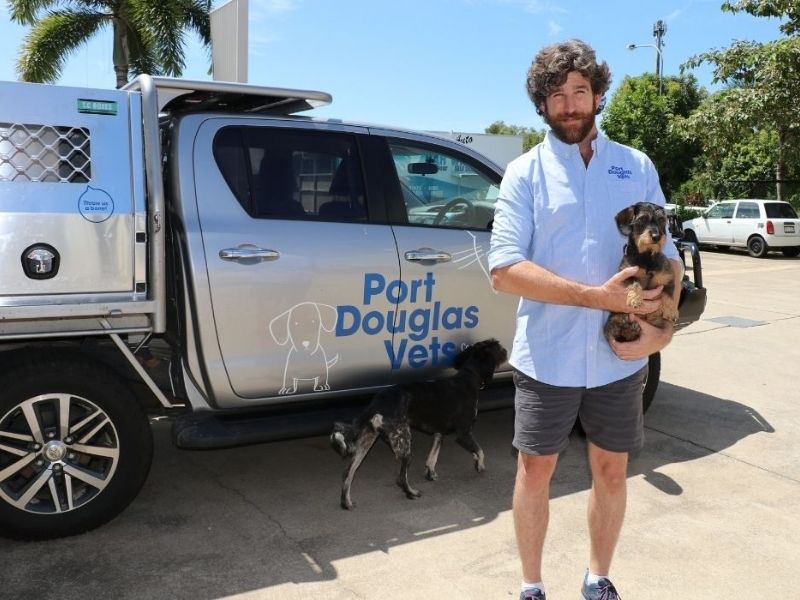 PORT DOUGLAS VETS has arrived in town.  Ten years on from studying veterinary science together at Charles Sturt University in Wagga Wagga, good mates, Harry and Cameron are on the verge of opening their first practise together, and they've chosen to Do It In Douglas!
Harry and his partner Teagan arrived a few weeks ago with their two dogs Boudicca and Hilde, and the family is quickly falling in love with living in Port Douglas.
Harry describes the decision to move to Douglas and open the veterinary clinic as "veterinarian utopia."
"Opening a clinic in Port Douglas ticks all the boxes," he said. "Cam and I have studied together, worked together and been good mates since uni. We share the same vision of what a clinic in a regional town should be, how it should function, and what sort of role it should play within the community."
"We love the small-town community vibe of Port Douglas," said Harry. "Everyone is super friendly and helpful, and very supportive of what we are doing with the new clinic".
Read more about Harry and Cameron's veterinarian utopia in Port Douglas here.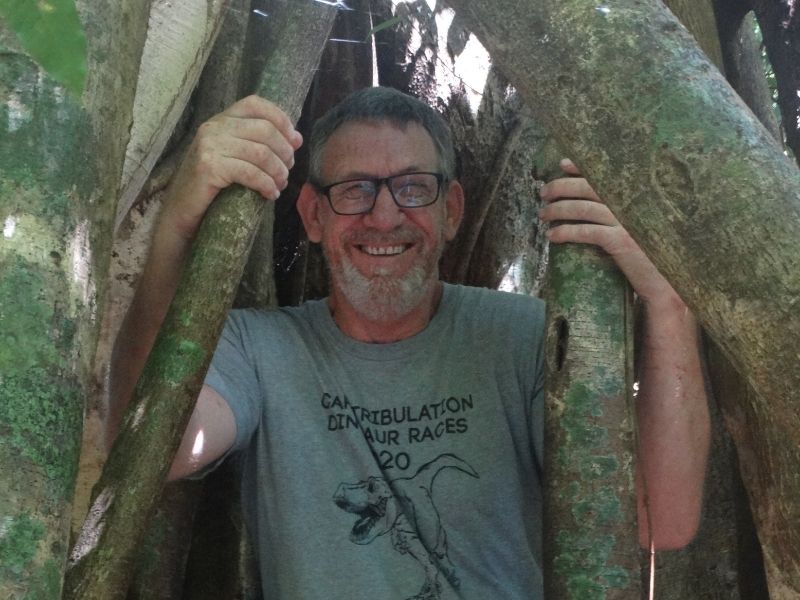 JUNGLE ESCAPES, the brainchild of Daintree local Ian Samuels, was founded in July 2020.  Launched in the midst of the COVID-19 pandemic, as tourism in remote areas suffered above all, Ian shows us that with a bit of pivoting, a lot of stoicism, and a willingness to give it a darn good crack, exciting new ventures can come from tough times.
Jungle Escapes offers Daintree goers a unique experience in the forest with guided evening treks in remote parts of the Daintree.  Based in Cape Tribulation, Ian takes visitors across tracks spread on over 20 hectares of beautiful World-Heritage rainforest.
A lifelong Daintree local and keen conservationist, Ian has a scientific understanding of the rainforest.  Add his wicked sense of humour, and he offers an entertaining insight into the forest  with his self-described David Attenborough meets Monte Python style.
Read more about Ian and his Jungle Escapes guided walks here.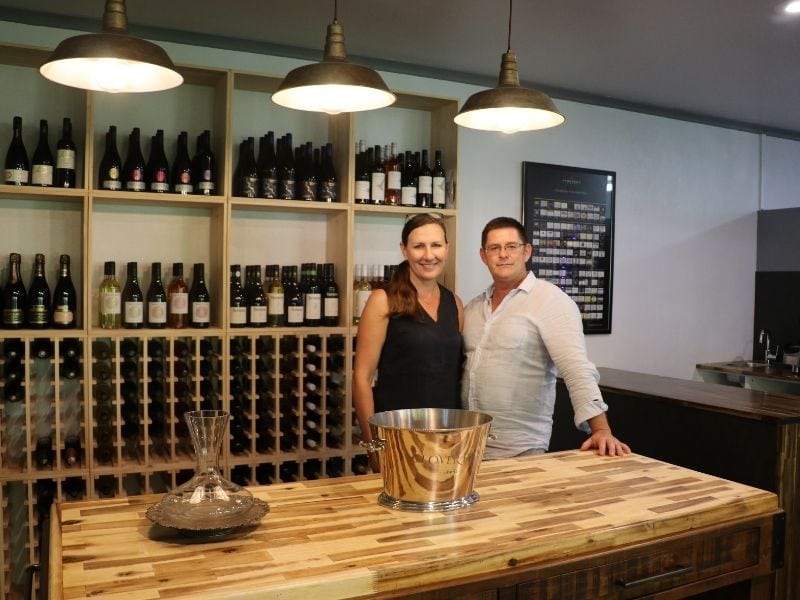 EPICUREAN, a new haven for Food & Wine Lovers will open in the coming days.
Sit, share, and enjoy – that's the philosophy behind Port Douglas's new eatery.
After selling up in regional Western Victoria, Rohan and Marlene hit the road with their two kids and pup last January on a once in a lifetime road trip around Australia.  In an all too familiar story, adventures were rerouted as the global pandemic set in, and Rohan and Marlene made plans to settle in a town they had never been too – Port Douglas.
Marlene and Rohan come to Port Douglas with a highly reputed background in boutique food & wine, having founded and operated Steel Cutters Cottage in the Northern Grampians, regional Victoria.
When it comes to living in Port Douglas, Marlene and Rohan say it's all in the mood, "everyone you encounter is wearing a smile, there's genuine warmth and positivity, and so many people are willing to get behind us, it's really touching."
Epicurean will open in Macrossan Street in the coming days, and will offer provincial-style shared food boards, wines by the glass from eight Australian boutique wineries, and a small and carefully curated providore.
Read more about Marlene and Rohan's story and their philosophy behind Epicurean here.
Visit Buy Douglas: Build Douglas to discover more about our new Douglas businesses, and the people behind them.