DOUGLAS Shire Council is working hard to repair damage sustained to public infrastructure caused by recent monsoonal downpours.
The road approaches at Diggers Bridge and Alexandra Range are just some areas that suffered during the rainfall that caused major flooding of the Daintree River.
The Daintree River broke a 118-year-old record when it reached 12.6 metres at the weekend.
Douglas Shire Mayor Julia Leu said crews were doing their best to repair damage and clear landslips from roads.
"Our crews are working on several large landslips and have already filled many potholes,' she said.
"The intense rainfall has certainly left its mark and I ask the public for patience as we restore normality to problem areas.
"Douglas Shire has been activated for disaster relief so our council crews will be fixing damage and working closely with our community to restore the region."
The Bloomfield Track remains closed as a crew clears the road from Wujal Wujal.
Flagstaff Hill Walking Trail repairs will continue once the weather dries out.
Maintenance improvements and drainage upgrades in some areas of Port Douglas were also effective.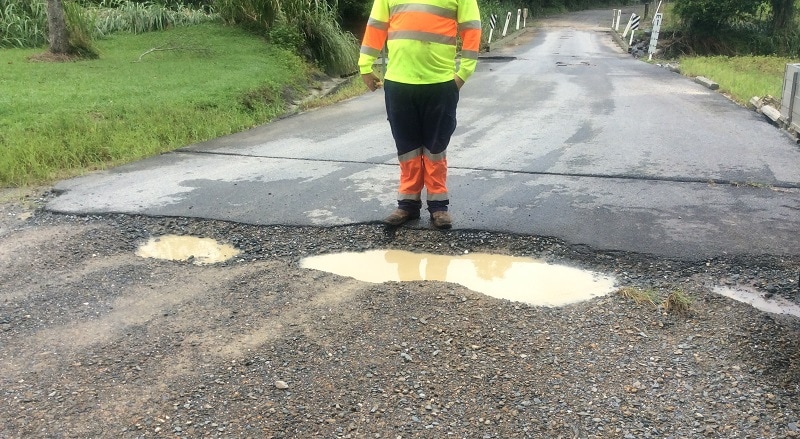 Murphy St interim works also held strong and Council will look at ways to further improve drainage on the hill.
Mayor Leu said although the monsoon is forecast to stay south of Cairns, people should be prepared for possible further heavy rainfall in Douglas Shire over the next few days.
"The recent severe rainfall events have stretched resources at many agencies in Douglas Shire," she said.
"We have weathered the impacts of significant rainfall that has hit us intermittently since the start of December last year.
"We are not entirely out of the woods yet and I am still encouraging everyone to be vigilant.
"This means ensuring you have adequate medicine, food, water and fuel supplies to keep you going for several days.
"It also means familiarizing yourself with the Douglas Dashboard, tuning into ABC radio and following Council's Facebook page for updates."
Sand and sand bags have been placed at the SES Shed behind the council building in Mossman and Port Douglas Sports Oval car park off Wharf St.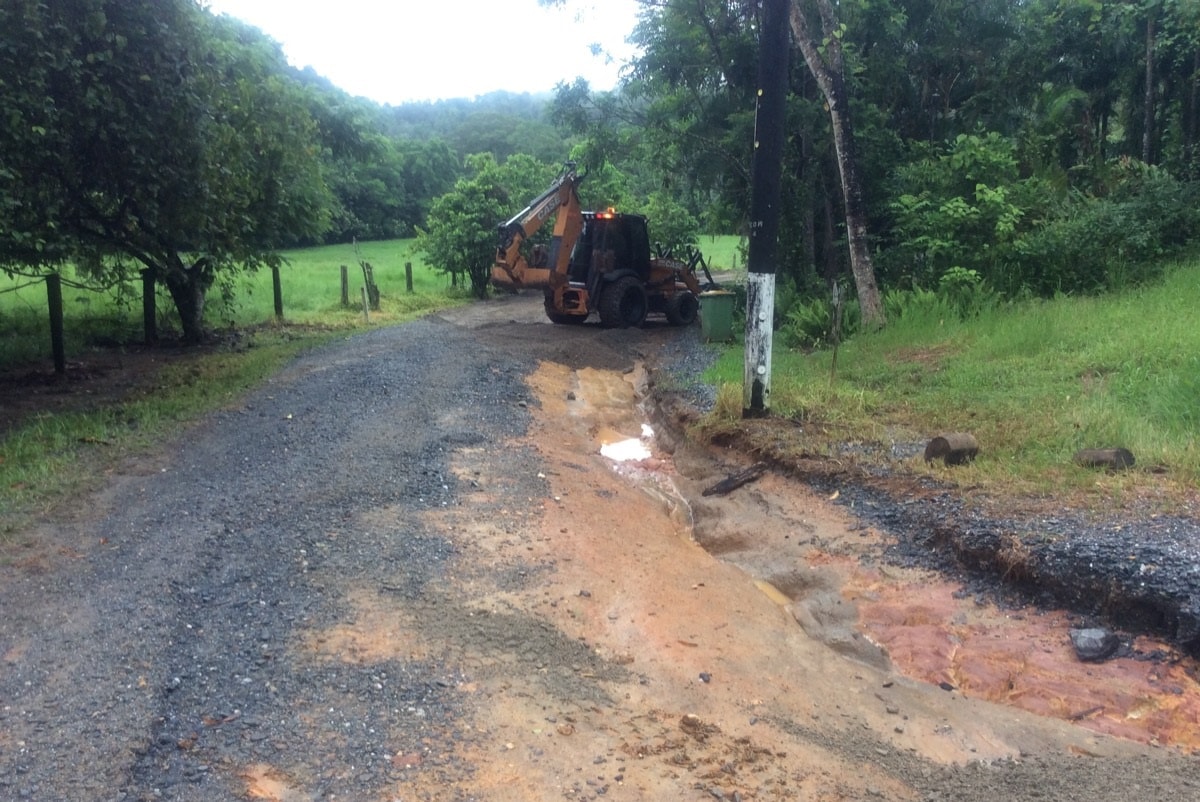 A list of key damage is below:
Diggers Bridge
Contractors are repairing damaged sustained to the new road approaches at Diggers Bridge when more than 500mm of rain fell in the Mowbray Valley.
The bitumen didn't have time to cure and it was easy for the flood water to do damage to the road.
The current road closure will remain in place until 7am on Monday, February 18.
The road is closed to all traffic – pedestrians and vehicles – including the school bus.
Please keep an eye on the road signs and council's website for updates.
Landslips:
Alexandra Range, Thornton Beach and Noahs range have landslips. Alexandra range has only one lane open under traffic lights.
Upper Daintree road has a major land slip. A loader and a number of trucks are working on the road.
Stewarts Creek road landslip has a backhoe and three trucks clearing the road.
Ponzo road landslip is closed to one lane and it will remain that way until further notice.
Road damage:
Old Forestry Rd near Baio Bridge is washed away, however, you can access Old Forestry Rd from the other entry.
The floating walkway at Daintree River near the ferry has broken its moorings and is currently tied to nearby trees.
Interim repairs on Alexandra Range are being organised after an area of the road was washed out.