BEAUTIFUL tropical gardens were celebrated by the country's most recognisable green thumb in Douglas Shire this month.
The 2019 Douglas Garden Awards was a huge success, drawing about 60 people to the Mossman Shire Hall to meet Gardening Australia's Costa Georgiadis.
Seven gardens took out top honours after Costa, Douglas Shire Mayor Julia Leu and Open Coordinator Public Spaces Peter Logan visited 19 properties during a two-day judging blitz.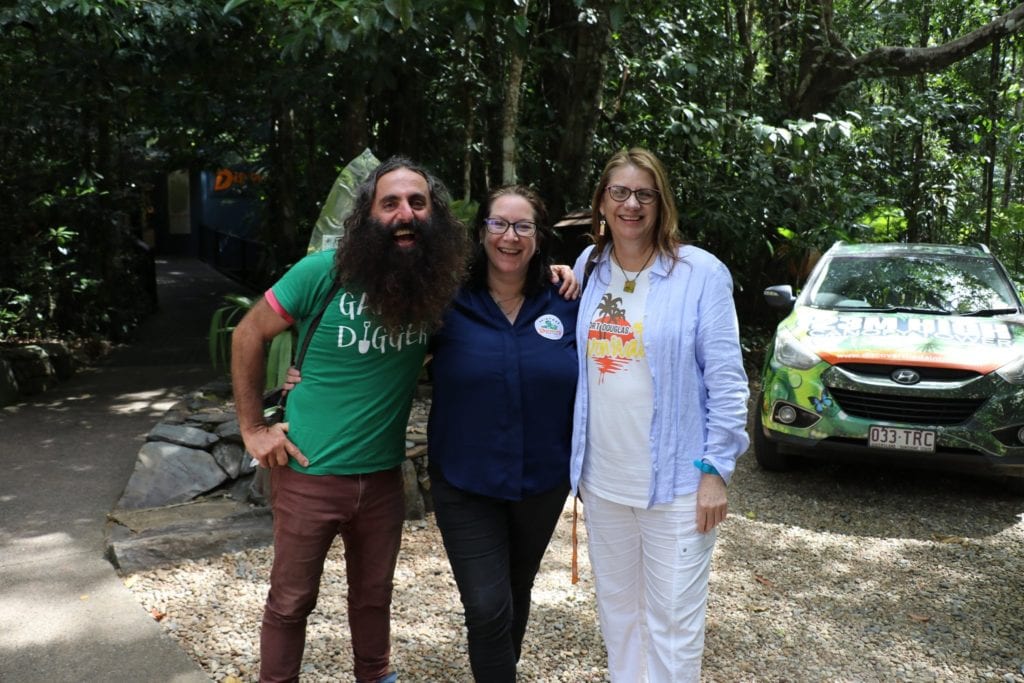 Mayor Leu said everyone involved in the Douglas Garden Awards was a winner.
"It was a delight to welcome Costa to Douglas again and experience his energy, advice and passion for all things gardening," she said.
"These awards are about celebrating the joy of our region, the outdoors, gardens and the connections we have in the community and I would like to thank all the entrants, our partners, sponsors, and particularly Costa for being part of the fun.
"Everyone was thrilled to meet Costa and he loved meeting everyone as well."

A list of winners is below:
• Best Edible Garden – Monica Prins
• Best Sustainable Garden – Mossman Support Services.
• Best School Garden – Wonga State School.
• Best Landcare Project – Daintree Life.
• Best Residential – Avery Plumbe
• Best Professional Garden – Papillon, Freestyle Resort Port Douglas
• Best Acreage – Alice Gray
Council would like to thank all the 2019 Douglas Garden Awards sponsors:
Mossman Hardware, Mossman Botanic Gardens, Queensland Government, Daintree Discovery Centre, Botanic Garden Services, Papillon Landscapes, Ghost Gum Gardening & Irrigation, Hortulus Landscapes, Floravilla Ice Creamery and Mossman B&B.