Parks and Gardens 
Mossman
– Continue to beautify gardens for Douglas Garden Awards.
– Beaches crew continue to beautify Daintree Ferry area.
– Pest weed crew to conduct Siam weed survey with the assistance of QPWS and Jabalbina rangers.
– Pest animal controller to focus efforts on catching Cooya Beach pigs causing concern to local residents.
– Amenities Crew to start pressure cleaning park assets to remove mould caused by the wet season.
– Nursery Technician very busy preparing stock for Council projects and orders from the public.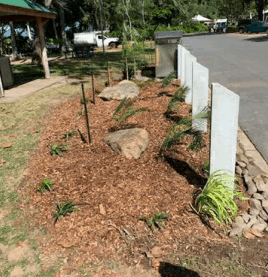 Port Douglas
– Continue with Esplanade/Macrossan Street garden upgrades.
– Mulching of Captain Cook Highway gardens continued.
– Bollard repairs to various Parks
– Clean-up after the Ironman event
– Steam weeding of parks and playgrounds to continue.
Maintenance works:
The slashing crew are working in Upper Daintree.
Once they complete slashing, they will continue routine spraying and slashing council roads starting at the southern end of the shire.
Crews have started footpath cleaning work around Mossman and Port Douglas. All the footpaths should be cleaned over the next two months.
The photo below shows a local contractor cleaning Macrossan Street.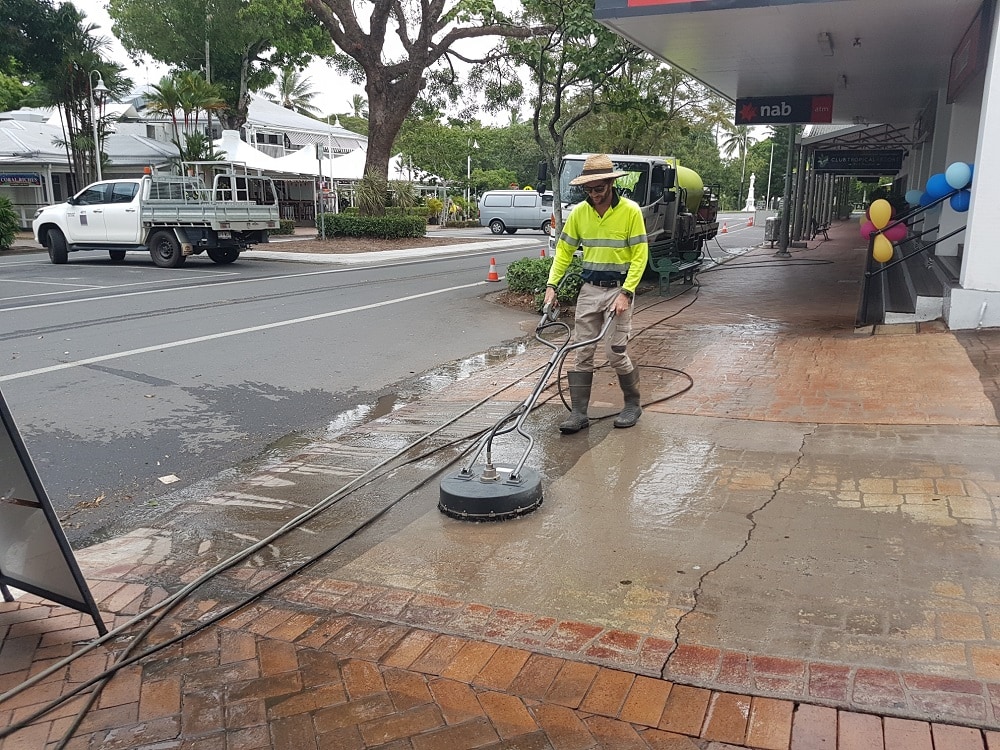 The patching team is doing routine pothole patching. They recently finished two weeks of tree trimming ready for the sugarcane season.
Council will complete deep lift patching to fix bad pavement defects around the shire.
The Diwan crew is conducting routine maintenance north of the Daintree River, before heading up the Bloomfield Track next week to tidy up the local communities roads.
The grading team will restart the grading program once the roads dry out. The first road will be the Upper Daintree Rd and then working through the roads in priority and location order.
Construction: 
Footpath renewal in front of the Mossman Hospital
New crossing at the Mossman Showgrounds