Fresh off the back of the Adelaide Fringe, the Wonderland Spiegeltent will once again make its way north to Port Douglas Carnivale for a showstopping season opening on Friday, May 12.
From a breathtaking performance of a classic children's story to more risqué entertainment for adults, there is no denying the Wonderland Spiegeltent is a must-do favourite on the Carnivale program.
In its signature style, this travelling mirrored hand-hewn pavilion will bring together world-class cabaret, music, circus and comedy in a magical world evoking cheek and charm, sass and decadence in its opulent surrounds.
For audiences young, and young at heart, Circus Wonderland – A Neverland Adventure tells the story of Peter Pan.
Joined by Tinkerbell and the swashbuckling pirates, take in flying acrobatics and hilarious antics in this fun-filled enchanting show, which will run from Thursday, May 18 to Sunday, May 21.
For the adults, Popcorn Underground 'variety show' combines burlesque with circus and adds a big dash of riotous rock 'n' pop roar for a rainbow performance of diversity and glamour.
Sexy and fun, Popcorn Underground is considered the "crème de la creme of the cabaret world" and will run from Friday, May 12 to Sunday, May 21.
For those who like their raunch late night, Debauched, hosted by Tash York, is an entertaining cornucopia of sexy burlesque, mindboggling acts and risque humour – think the Royal Variety Performance, but with acts you will only see after dark.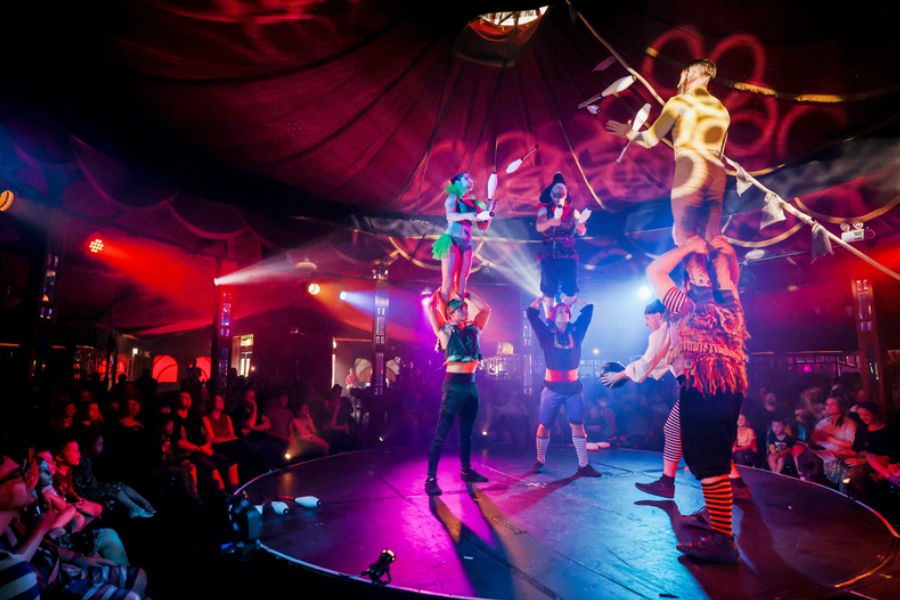 Knock Out Events' Melissa Head said delivering world class entertainment to locals and visitors alike continued to be their mission.
"This will be the seventh year the Spiegeltent has returned to Port Douglas Carnivale, and we just love presenting shows in it, as its up close, real entertainment, and the perfect showcase for live performers, delivering a unique and memorable experience for the audience," she said.
The Wonderland Spiegeltent is one of the many attractions that make Port Douglas the place to live your best life over the 10 days of Carnivale.
For more information and to purchase tickets, visit www.carnivale.com.au