The Douglas Shire Council is proud to deliver grant funded FREE fitness programs in the community.
These entry level fitness programs encompass a wide range of work out options with accredited instructors.
No equipment is necessary, just bring a water bottle and a towel and come and join in on the fun!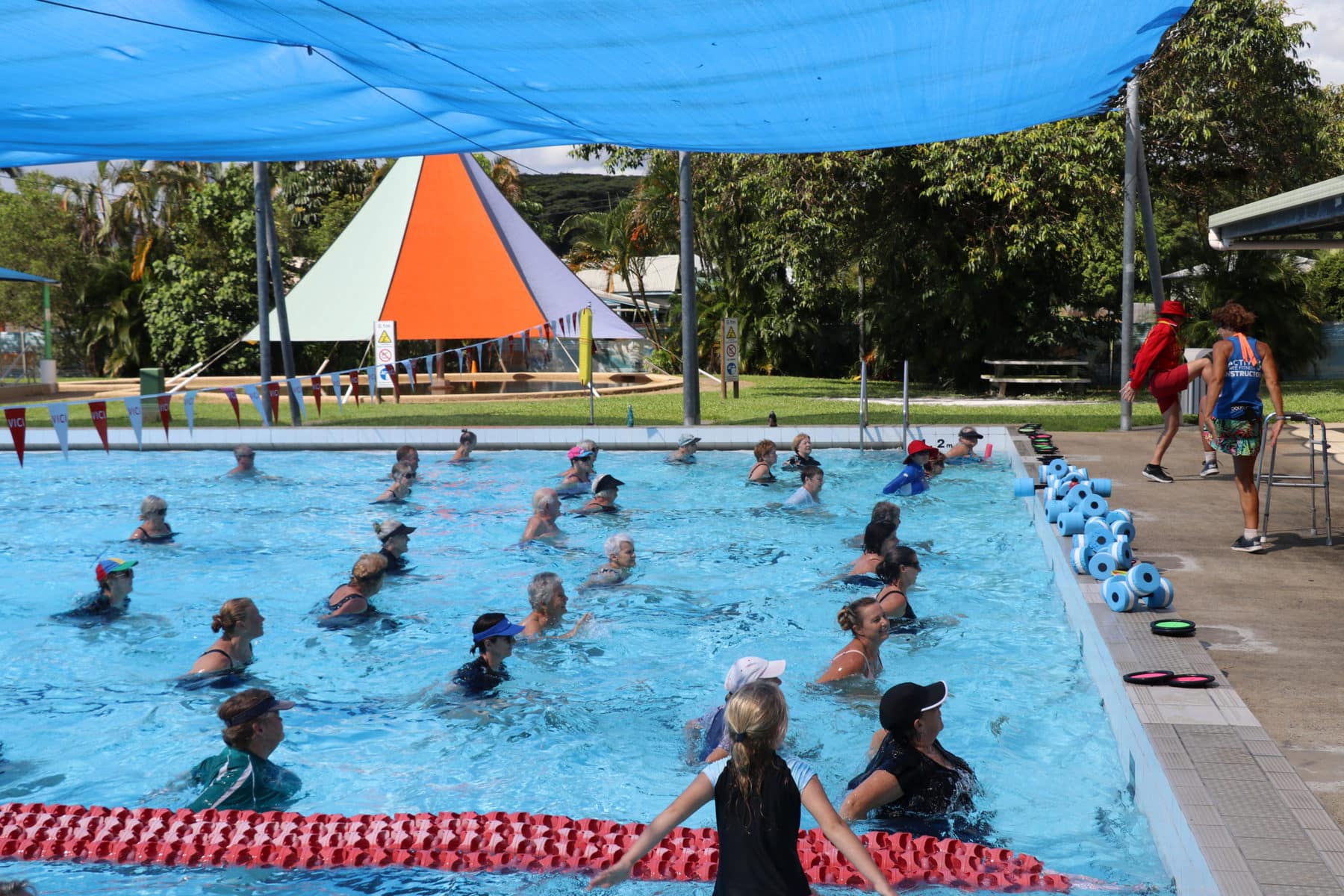 One of the stand out classes is the Low Intensity AQUAFIT class.
The Mossman based class has gathered momentum since its beginning . The fun loving Active8 free Fitness instructors have certainly influenced the crowds coming back for more.
Surrounded in a safe environment, splash, dance, swim and have fun in the Olympic sized pool. It's great to bring the family around and is perfect for people of all ages.
Mossman Pool and Caravan Park Administrator Kye Daly said the AquaFit class has been running consistently since the start of the year.  "The class has been a great way to get the community out here and involved in fitness," he said.
"It's great use of the pool and I think people are really loving it."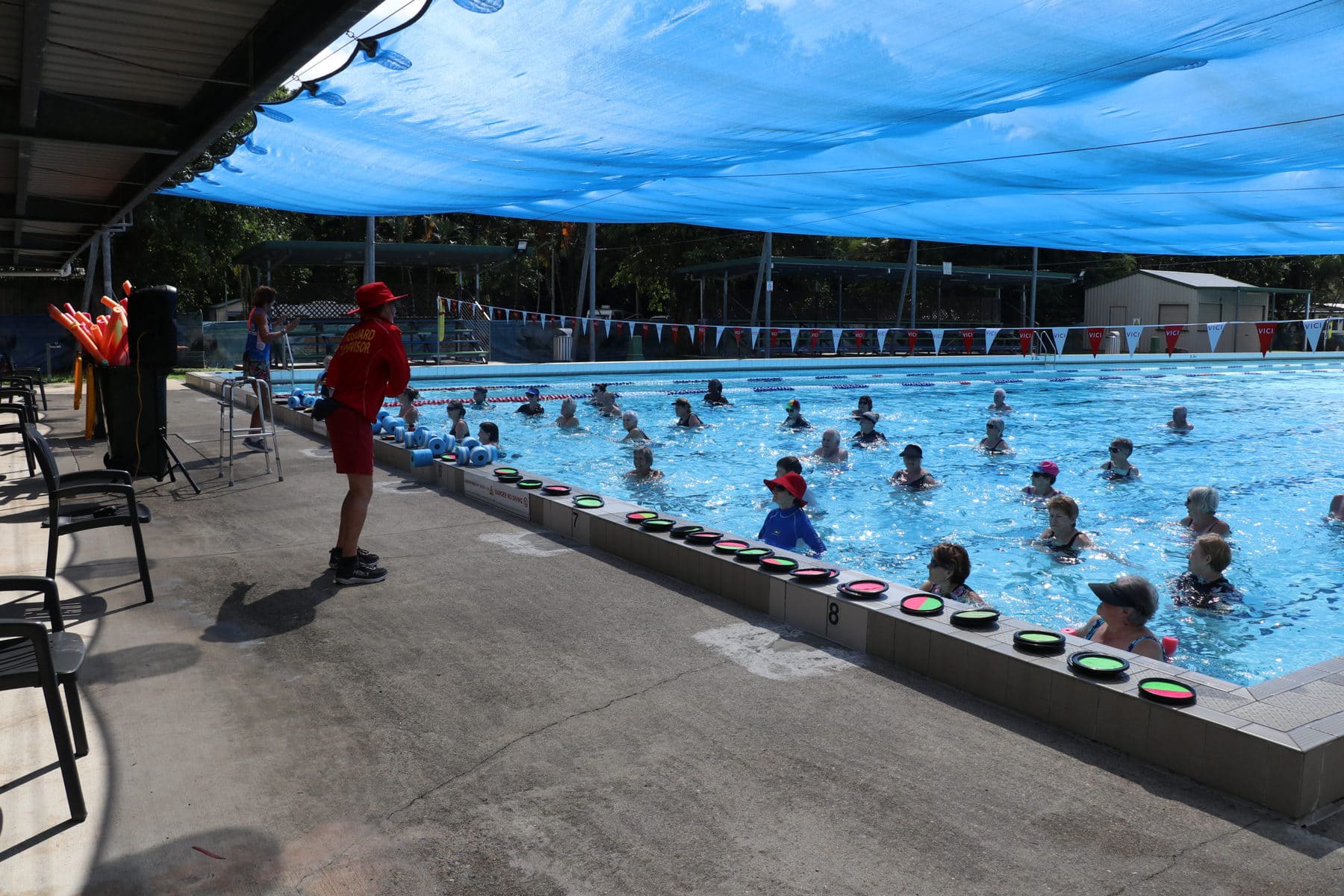 "I definitely think it's a better way for all the community to come out, meet new people and get involved in something that is quite unique.
"It's not also just for the seniors as well as we have some younger people turning up today, so it's clear that word has got around and more people are coming out to this class and are really enjoying it."
A reminder that the Aquafit program not be running between 17 May 2021 and 18 June 2021 due to repairs at the Mossman Pool.
To discover more about Council's free Active8 fitness classes click here.
This program was delivered in conjunction with the Moveit NQ program and funding from Primary Health Network Queensland