A MOSSMAN author who published a dramatic historical account of the region's  biggest environmental protests is Douglas Shire Council's 2018 Citizen of the year.
More than 200 people packed into the Port Douglas Community Hall today to recognise the Shire's quiet achievers and community stalwarts.
Mossman Library employee Bill Wilkie, who received state-wide literary recognition  for his book The Daintree Blockade: The Battle for Australia's Tropical Rainforests took out top honours this morning.
Douglas Shire Council Mayor Julia Leu said Mr Wilkie made a significant contribution  and was an inspiration to the Far North Queensland community.
"Bill's meticulous work over a number of years highlighted a truly unique Queensland story about the politics and personalities behind plans to build a road through Cape Tribulation in the 1980s," she said.
"This significant event changed attitudes and government policy leading to the formation of the Greater Daintree National Park and recognition of the Daintree Rainforest as a World Heritage Area.
"It is a credit to Bill that he was able to put this into a great book that received the Queensland's Premier's Award for a work of State Significance."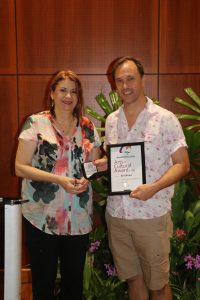 Mr Wilkie also received the Douglas Shire Arts and Cultural Award.
He was one of seven Australia Day Award winners celebrated this morning.
The late Jack Heywood, who was an integral member of the Port Douglas arts community, was also recognised through Council's Civic Recognition Award.
Mr Heywood graduated from the National Institute of Dramatic Art in 1961 and went on to enjoy a career in the Melbourne, Sydney and Brisbane Theatre Companies.
"He settled in Port Douglas about 20 years ago and played a vital role in the Shire's arts community, where he was heavily involved in painting, directing, writing and
acting," Mayor Leu said.
"The Clink Theatre has showcased plenty of Jack's works over the years. There is no doubt his life and legacy will live on through Douglas Shire's vibrant arts community."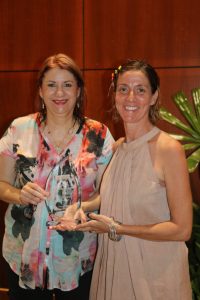 Mossman State High School's 2017 Dux Daniel Plumbe, who was also an athletics and cross-country age champion, received the Young Citizen of the Year.
"Daniel was a true school leader who demonstrated all-round excellence," Mayor Leu said.
"He performed at a high level in sports, academically and through his music where he played bass and electric guitar."
"Douglas is so fortunate to have so many youth who contribute to our Shire and give back to their community at such a young age."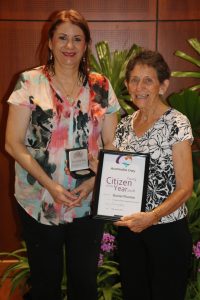 Community Centre kitchen and hospital volunteer, Jason Renton, was awarded the Volunteer of the Year award.
"Volunteers are the backbone of all communities and our shire is rich with people who give up their time to help others," Mayor Leu said.
"Most community members are unaware of the time and effort Jason commits to Douglas Shire.
"He is a modest man who tells few people about the help he provides."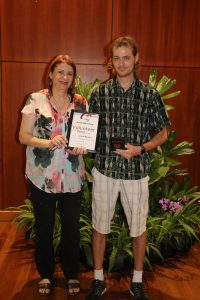 The Environmental Achievement Award went to Douglas Shire Sustainability Group founder Roisin Allen.
"Roisin has been instrumental in organising fundraisers for the group to help buy back land north of the Daintree and raise awareness for several matters, such as the recent "Coral not Coal" rally on Four Mile Beach," Mayor Leu said.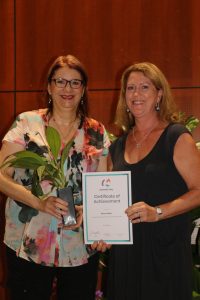 Judo champion Sebastian Temesi was awarded the Senior Sports Award.
Mr Temesi is ranked 30th in the world and is currently Australia's national champion.
"Sebastian has ranked as high as number 22 in the world, rains in Europe and brings these techniques back to Coral Coast Judo Club in Mossman," Mayor Leu said.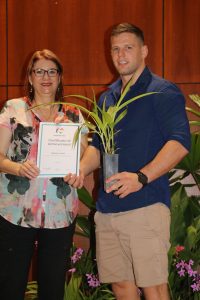 Queensland state junior basketball player Ethan Crees, who is in the Cairns Taipans Basketball Academy, took out the Junior Sports Award.
"Ethan was part of the Queensland North Basketball team who won the National Championships last year," Mayor Leu said.
"He has since become a role model through his coaching younger children in Tiny Taipans program and Douglas School basketball."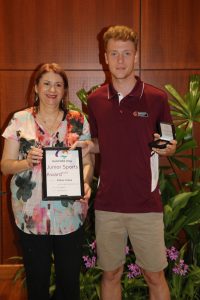 DOUGLAS SHIRE AWARD WINNERS:
Citizen of the Year – Bill Wilkie
Young Citizen of the Year – Daniel Plumbe
Volunteer of the Year Award – Jason Renton
Environmental Achievement Award – Roisin Allen
Arts and Cultural Award – Bill Wilkie
Senior Sports Award – Sebastian Temesi
Junior Sports Award – Ethan Crees
Civic Recognition Award – Jack Heywood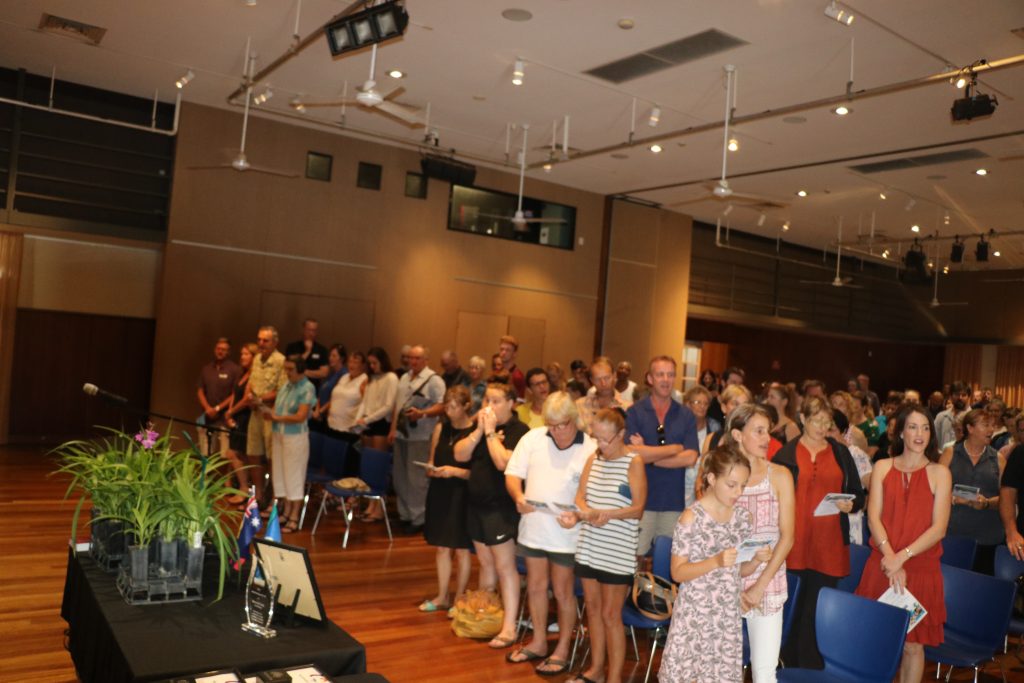 Mayor Leu congratulated all 20 nominees for their great community work.
"For someone to take the time to complete a nomination form means you have made a difference in our community," she said.
"I implore everyone to continue their fantastic contributions to our Shire."