THE Douglas Shire community will have a chance to ask questions of key council staff and the landscape designer behind the lagoon vision for Port Douglas at a series of two-hour community engagement sessions tomorrow.
Douglas Shire Council unveiled a vision to build Australia's first chemical-free public swimming hole next to Four Mile Beach in September.
World-renowned designer Phillip Johnson, who won 'Best in Show' at the 2013 RHS Chelsea Flower Show in London, will also use his visit to meet with nearby businesses and present to the business community at the Douglas Chamber of Commerce breakfast.
The first of three public sessions will kick off at 10am at the Port Douglas Community Hall tomorrow.
The sessions will provide opportunities for the public to get more information from the multi award-winning designer and ask questions about the project.
Douglas Shire Mayor Julia Leu said she encouraged the community to bring all their ideas to the table.
"We want to give everyone the best opportunity to come along, hear all the information and ask any questions they feel are unanswered," she said.
"The lagoon has the potential to be a really special project for our beautiful shire and Council would love to have strong buy in from the community to help shape it.
"Our first impressions survey revealed more than 80% of the people supported the vision, which reinforces just how important this project is to people and local businesses."
Council has earmarked land around the Port Douglas Life Saving Club for the project, which would be the first public crocodile and stinger free-swimming area for the town.
Other speakers will include Council staff who will provide more information on the business case, reasons for the proposed location and discuss the major challenges of delivering the project.
A list of frequently asked questions and key facts will be published on Council's website later this week.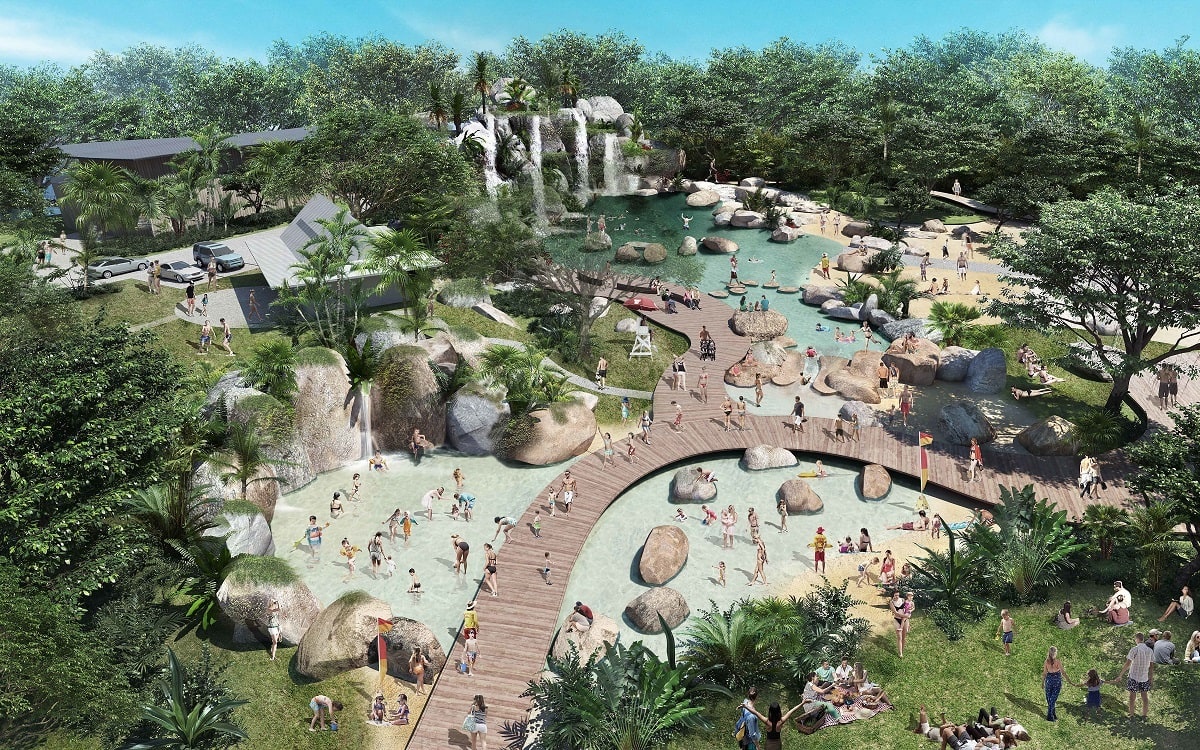 Key Speakers:
Landscape designer Phillip Johnson (pictured right)
DSC Chief Executive Officer Mark Stoermer
DSC Executive Manager of Infrastructure Michael Kriedemann
DSC Manager People and Community Services Terry Farrelly
Public consultation sessions:
Port Douglas Community Hall – Wednesday, December 11
10am – 12 noon
2:00pm – 4:00pm
5:30pm – 7:30pm
To assist with catering, please register which session you would like to attend by emailing: gaye.scott@douglas.qld.gov.au