MELBOURNE librarian Amy Inglis is turning the page to a new chapter at Douglas Libraries.
Formerly with the Yarra Plenty Regional Library Service, Amy has stepped into the role of Team Leader Libraries, bringing six years' experience, passion, and a fresh vision for public libraries in the community.
Alongside her Douglas Libraries team, Amy is working on a new program of exciting activities and events designed to lure new customers to the libraries in Mossman and Port Douglas.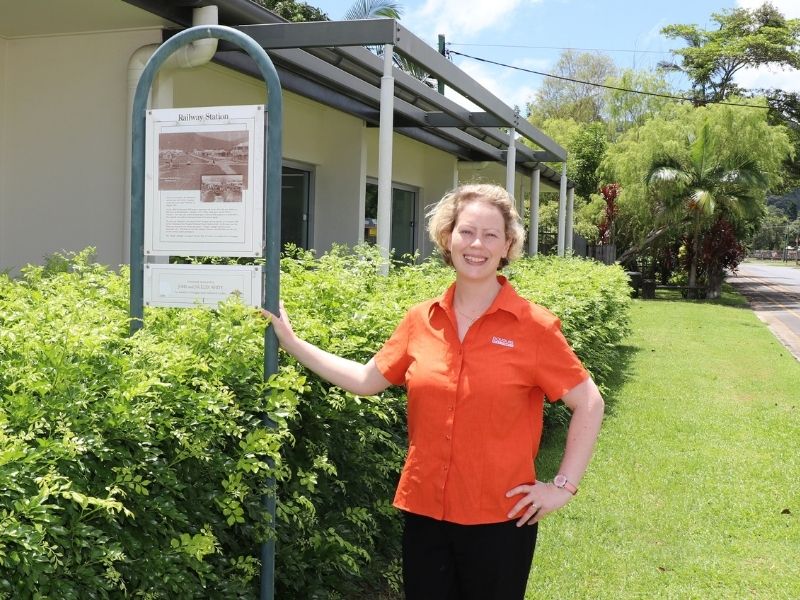 "Our libraries here in Douglas are hidden gems – we have a beautiful, modern, spacious library in Mill St Mossman, and a charming treasure at the Community Hall in Port Douglas," said Amy.
"I am looking forward to working with the team to expand our library services, and to offer more events, activities and services to the community. The Douglas library community is already incredibly engaged, and there is a lot of great work being done to help the community stay connected through our trivia nights, baby rhyme time, and digital technology classes to name a few."
"Starting next month, we launch our No-Fuss Book Chat – all about keeping things simple, you just bring a book that matches the theme and join in the chat.  It is held on the first Tuesday of every month at the Mossman library, with the first theme being Cookbooks!"
"In the coming months/weeks we'll announce further additions to our program with the aim to continue offering enriching experiences to our current members, whilst reaching out to new audiences. Libraries offer wonderful services for everyone in the community. We want to remind people of our relevance and our value, and we hope to encourage a raft of new members to Douglas libraries."
The extended Melbourne lock-downs saw Amy develop and lead the acclaimed Caring Calls program, an initiative that involved reaching out to thousands of isolated and vulnerable library members in the community.
Amy is keen to expand on her experience in driving community engagement. Watch this space – more information on the library program will be coming soon.