DOUGLAS Shire will band together over two days to condemn violence against women this weekend.
The region will stand up to violence against women when hundres of people line the coastline at Wangetti for a "Link Hands for Toyah" memorial on Sunday morning.
Attendees will form a line on the beach and hold hands for a powerful aerial photo, before each placing a flower at the water's edge.
Traditional owners will also perform a smoking (healing) ceremony to help the community deal with the trauma from the homicide of Toyah Cordingley last month.
Douglas Shire Council Mayor Julia Leu said it will be an opportunity to project a united voice for those who are now voiceless.
"Violence against women is a national issue, but now is more important than ever for our community to stand up and speak out," she said.
"What happened in our beautiful shire was absolutely horrendous and sadly, every year we continue talk about these terrible statistics ahead of White Ribbon Day."
"I urge the community to get down to Wangetti Beach so we can band together and condemn violence against women."
A gold coin donation will go towards Paws and Claws Animal Shelter, where Toyah worked and volunteered.
The annual White Ribbon Day Walk will also be held in Mossman on Saturday morning.

The walk will start at the Town & Country Centre and finish at George Davis Park, where Douglas Shire Council will display 59 pairs of shoes – one for each woman killed by violence in Australia this year.
The White Ribbon Day walk will be followed by guest speakers, information stalls and a water station.
Funds raised will help support the campaign to stop violence against women.
Saturday
Douglas Shire White Ribbon Walk Against Violence!
Start walk — 8.30am — Town & Country Centre
63 Front Street, Mossman
(assemble in front car park from 8:30am)
End Walk — 9am — Bubu Kinkari, George Davis Park, Foxton Avenue, Mossman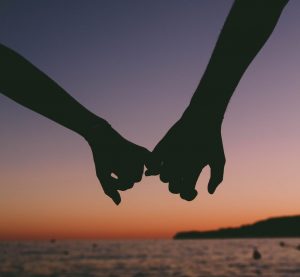 Sunday
Link hands for Toyah
Starts at 7am on Wangetti Beach.
People are asked to park at the southern car park at Wangetti Beach.