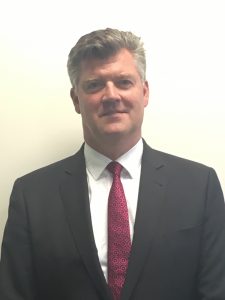 AN EXPERIENCED corporate executive who fell in love with the natural beauty of Douglas Shire 20 years ago has been appointed Council's new Chief Executive Officer.
Douglas Shire Council Mayor Julia Leu announced that California-born Mark Stoermer (right) would take the top job at a Special Council Meeting in Mossman today.
"We have chosen a strategically strong executive who is a proven leader," she said.
"Mark is a gifted corporate executive who has used his impressive financial credentials and marketing brilliance to excel in local government and the private sector.
"Council is extremely confident he will deliver key outcomes that shape the future of Douglas Shire."
Mr Stoermer will bring extensive experience in local government, including a five-year stint as Director of Corporate Business at the City of Melbourne, and was most recently Chief Executive Officer at Nillumbik Shire Council in Victoria.
He also previously ran high profile wealth management firm Fordham Group and was General Manager at global accountancy company Moore Stephens in Melbourne.
Mayor Leu said Mr Stoermer was a clear choice of the 35 applicants.
"This was a rigorous recruitment process that attracted applications from across the country," she said.
"It is a testament to Mark's extensive experience and character that he was the standout candidate in a really talented pool of applicants."
Candidates were short-listed then interviewed by all Councillors.
Mr Stoermer said taking the reins at Douglas Shire Council was his "dream job".
"I had my first holiday at Port Douglas in 1999 and I have been coming back ever since," he said.
"This has been my intention for a long time – it really is a dream job in a dream place."
Mr Stoermer graduated with a Master of Finance from New York University and BA High Honours from University of California at Berkeley.
He also recently completed his Certified Public Accountant (CPA) Accreditation exams and expects full accreditation shortly.
"I have a huge passion for preserving the environment and growing the tourism industry," Mr Stoermer said.
"I look forward to working closely with the Mayor and Councillors to harness this passion and deliver key outcomes for this beautiful region."
Mr Stoermer is expected to start the new role next financial year.
SUMMARY OF WORK HISTORY:
1989-1997 – Marketing Manager at Merrill Lynch, New York and Business Manager at Merrill Lynch, San Francisco
1997-2003 – Marketing Manager at Advent Software, San Francisco and General Manager at Advent Software, Melbourne
2004-2007 – General Manager at Moore Stephens, Melbourne
2008-2010 – Chief Executive Officer at Fordham Group in Melbourne
2010-2015 – Director of Corporate Services at City of Melbourne
2016-2017 – Executive Director of Corporate Services at Box Hill Institute Group
January 2017 – present – Chief Executive Officer at Nillumbik Shire Council