AUSTRALIA Author and Respected Beekeeper, Julia Toft is returning to Douglas Libraries this month to host her celebrated Beekeeping workshops.
The free workshops are for anyone considering keeping a hive and will cover such topic as what sort of hive to source, where to get bees, how to check a colony, and how to spin honey, amongst others.
The workshops will take place at Port Douglas Library on Monday May 10 at 1pm, and Mossman Library on Tuesday May 18 at 10:30am.  Places are limited and bookings are essential. Call 07 4099 9496 to book.
Julia, also the founder of Healthy Hives – a local business which aims to help people start up and manage their own backyard hives – is looking forward to sharing her experience and insights with new-bees to beekeeping. "The workshop will focus on the most commonly asked questions, followed by an open Q&A session to give participants a really good insight and understanding about what is involved."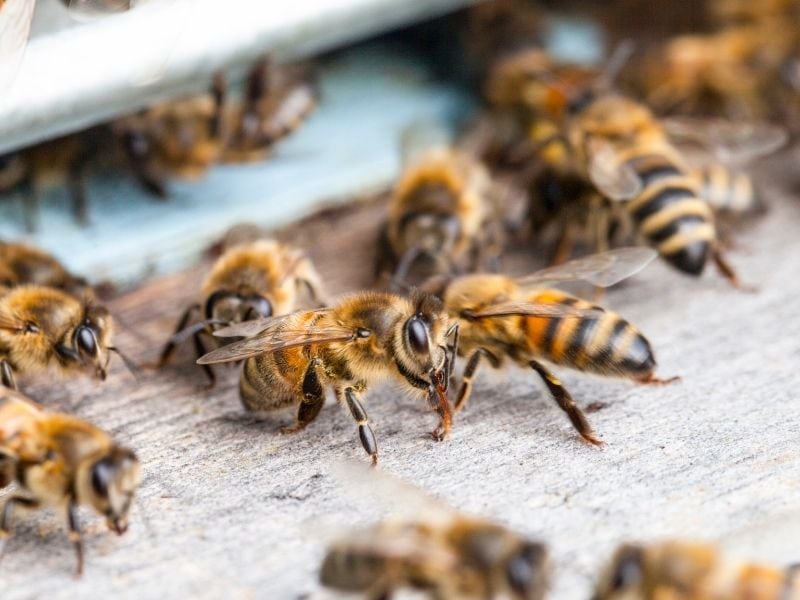 "Anyone can start beekeeping but I have found that not everyone will continue for many reasons, and its better to discuss these reasons before you start," says Julia.
As for the benefits of bee keeping, "where do I start."
"My garden has thrived with increased bees and I have noticed far more native bees visit since keeping honeybees. Maybe because of increased flowering? I just love watching the bees around the place and have met so many people through this love.
"As for honey, of course this is a great benefit knowing it is a pure and raw product – I have used honey for making mead and other fermented drinks, and recently started using wax for natural skin care products, candles and other balms.  However, if honey is the only reason for getting a hive, it does not make economic sense."
They key piece of advice Julia has for budding beekeepers is to join the local bee club. "There is so much to learn, so many lovely people and so many ways to do beekeeping. Try not to learn beekeeping from the internet – there is a lot of misinformation and things which are not relevant to Australia."
Julia came to the Douglas Shire in 1993 and taught science at Mossman High School. She now lives in Julatten where she runs Healthy Hives and keeps very busy!