NEW signs featuring eye-catching illustrations by local artist Anna Curtis were installed at the Flagstaff Hill Walking Trail this week.
A colourful map of Port Douglas, highlighting iconic locations like Four Mile Beach, Low Isles, and St Mary's by the Sea and the Sugar Wharf will greet residents and visitors walking the popular track,
The illustration pays homage to the Shire's dual World Heritage Areas of the Great Barrier Reef and Wet Tropics Rainforest showing migrating whales, tropical rainforest foliage and turtles.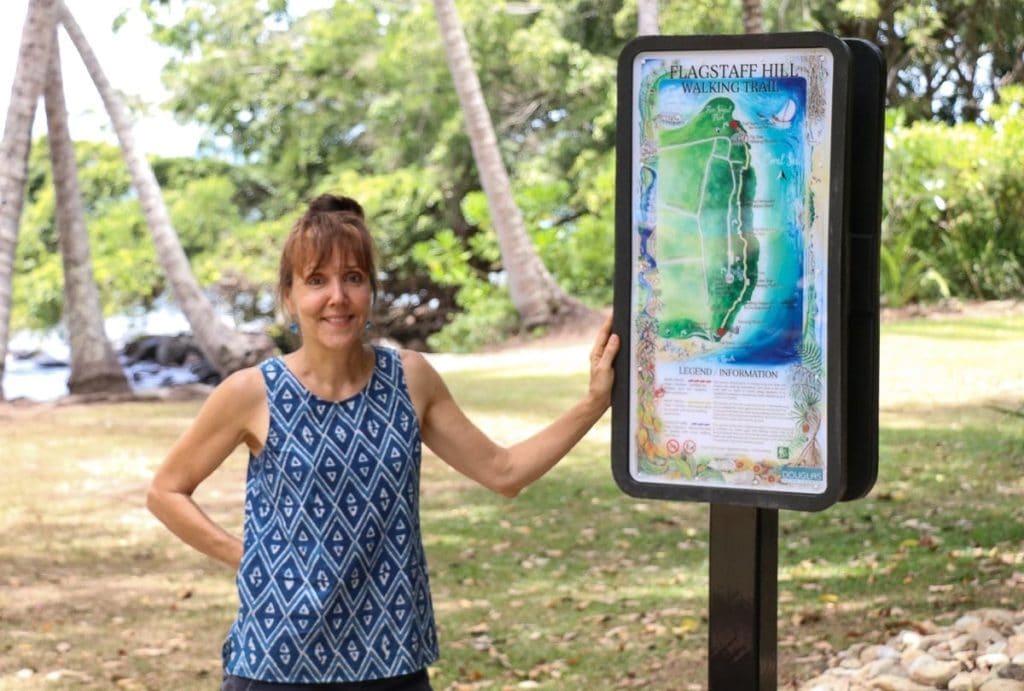 Famous for her fine linoprints that celebrate the essence of tropical and inland Australia, Ms Curtis said she was honoured to be a part of the project.
"I've had a lot of fun with this project and I'm grateful for the opportunity to contribute to the community in such a positive way," she said.
"I wanted to convey the Shire's sense of adventure and I hope people have fun exploring the sign and ticking off the things they've seen or visited."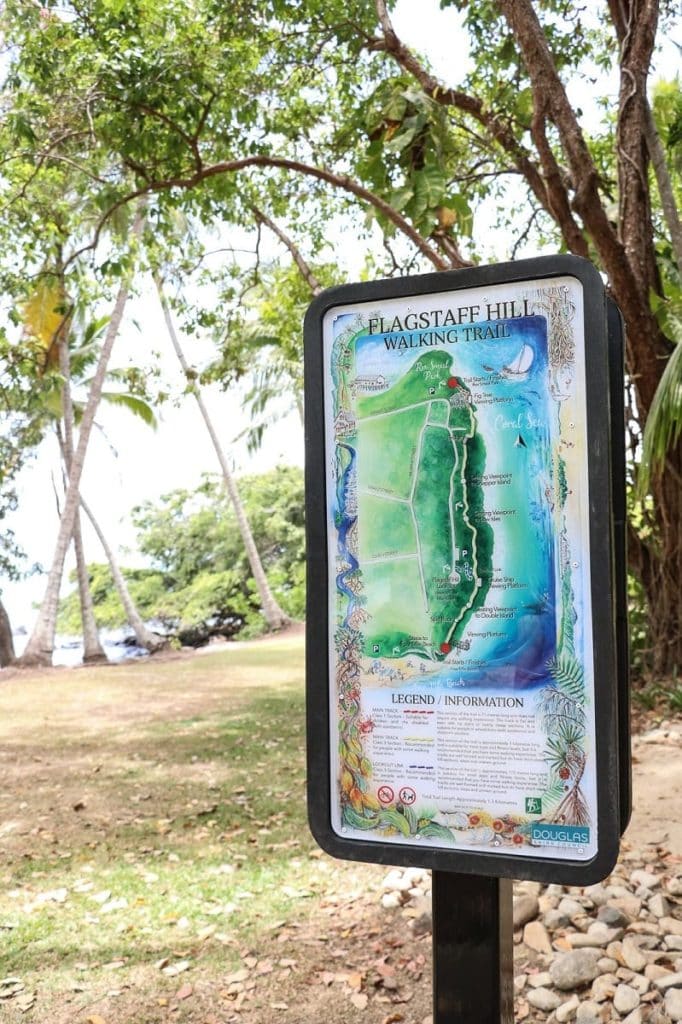 Douglas Shire Mayor Julia Leu said creating unique signage for the Flagstaff Hill Walking Trail will add to the spectacular experience of the walk itself.
"The trail shows off amazing views of the Coral Sea, Low Isles and the Daintree coast and the signage does a wonderful job of depicting that," she said.
"People enjoy visiting the photographic hot stops along the trail where you can catch a glimpse at Douglas Shire's unrivalled natural beauty from a historic vantage point."
View the sign at the Little Cove entrance to the Flagstaff Hill Walking Trail.
WHO IS ANNA CURTIS?
Anna was born in Wangaratta, Victoria in 1960 and completed a Diploma of Fine Art at Bendigo College of Advanced Education in 1981. She has travelled extensively throughout Australia and overseas and now lives in Tropical North Queensland.
Anna has held numerous solo and group exhibitions in galleries around Australia and has won awards for her fine linoprints. Her work is represented in private and public collections.
Anna has extensive teaching experience in printmaking, fabric printing, drawing and design.
Inspired by her immediate environment and love of nature, Anna's prints celebrate the essence of tropical and inland Australia.
Visit her website here: https://annacurtis.com.au/
WHAT IS LINO PRINTING?
Anna has used the reduction method to make the color lino prints.
This method requires only one lino block to create a multicolored image.
Parts of the lino are carved away, one color printed, further areas carved away, another color printed ond so on until all colors have been printed, layer upon layer.
With the addition of etching the lino with caustic soda, embossing the paper and hand coloring, a contrast of textures is achieved. Sometimes a second linoblock is also used.