Douglas Shire Council has appointed LA3 Pty Ltd to prepare a Rex Smeal and Market Park Master Plan. The objectives of the master plan include:
Increase and expand use of the parks and ensure activity areas are trans-generational
Improve safety for users
Provide appropriate spaces for formal and informal community and private events
Improve flow throughout the parks
Identify links with adjoining and surrounding land uses
Identify any improvements in existing infrastructure and/or need for new infrastructure
Provision of appropriate public parking (on and offsite)
The consultants will be required to prepare three different concept plans which will be released for public comment in early 2020. Feedback gathered will
be used to determine the community's preferred concept, or version of concept, and a draft master plan will be prepared.
Once complete, the draft master plan will also be released for public comment and all feedback gathered will be considered before a final Master Plan is produced.
It is anticipated this process will take around five to six months.
AUGUST, 2020
Project suspended due to changing Council priorities and uncertainties around COVID-19.
JANUARY, 2020
Summary of findings from community consultation with stallholders, event organisers and other key stakeholders has been released. The report details suggested improvements for the famous Port Douglas Sunday Markets and discusses issues that some stall holders experience including uneven ground and dust.
Consultation also revealed the desire for alternative layout arrangements to be considered by Council as well as considerations for changes to parking to better accommodate road traffic.
Event organisers suggested future upgrades for Rex Smeal Park and Little Cove to better accommodate growing demand for the venues. Read the full update, here.
DECEMBER, 2019
The project has been awarded to LA3 Pty Ltd, a local Cairns based Landscape Architecture and Urban Design Consultant. This consultancy has a wealth of local experience and has been engaged on other significant projects including the Botanical Garden – Mossman, Munro Martin Parklands – Cairns, Performing Arts Centre – Cairns, Chinese Friendship Garden – Cairns, Cardwell Foreshore Reconstruction – Cardwell.
Stage 1 Targeted Consultation has concluded and the results have been provided to the LA3 Pty Ltd to consider in the development of concept options. As the project progress there will be additional wider community consultation undertaken.
The Rex Smeal and Market Park Master Plan will be carried out over the next 6-7 months.
NOVEMBER, 2019
A tender was released, inviting qualified consultants to prepare a Rex Smeal Park and Market Park Master Plan. the Master Plan will consider the following elements:
Diversity of user groups and needs
Opportunity for new user groups and uses
Embellishment of the parks' entrance points to signify arrival
Tropical landscaping throughout and revegetation of the foreshore areas
Integration and connection with adjoining and surrounding land uses e.g. shared paths, etc.
Signage including maps and wayfinding signs
All abilities access across the parks
Increase visual interest and appeal through signs and public art
Parking, public transport and traffic
Public amenities
Infrastructure – existing and proposed e.g. lighting, shared paths, irrigation, etc.
Priority of any proposed projects
OCTOBER, 2019
Council carried out consultation to better understand how the community believes Rex Smeal Park and Market Park could be improved before embarking upon the development of different concepts.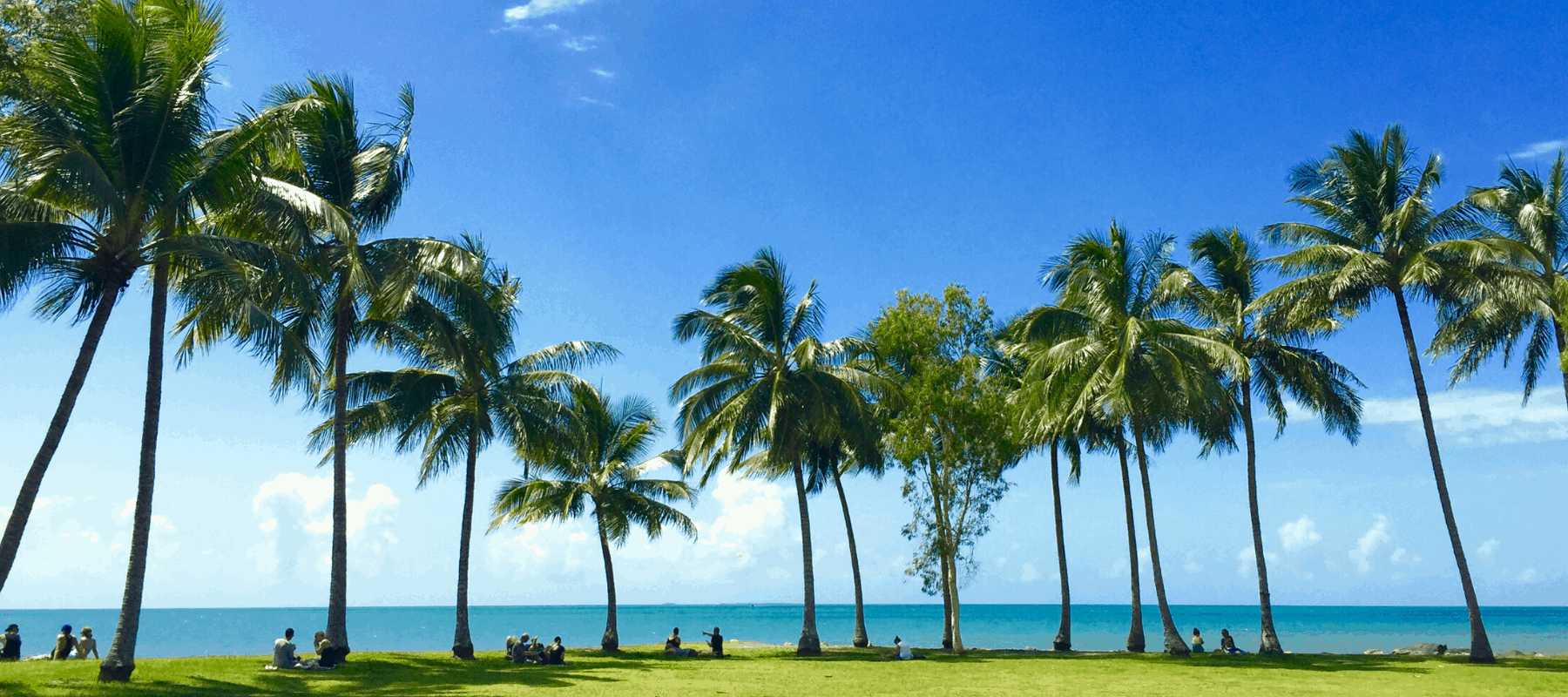 CLOSED
Round one of consultation has now closed, for any further feedback please contact Gaye Scott on 0418 793 009 or gaye.scott@douglas.qld.gov.au.
[CLICK HERE] to view feedback from consultation with stallholders, event organisers & other key stakeholders during October and November, 2019.