The historic Sugar Wharf building in Port Douglas will receive  structural repairs and upgrades including the construction of new toilet facilities as well as new fans and new track lighting.
The above deck works will include replacement of timber decking, missing timber bracing, steel and purlin tie-downs, and repairs to the balustrades.
The below deck works include replacing corroded bolts, steel fixings, missing bracing, repairing timber rot, repairing corrosion on steel-work and maintenance to steel piles.
June 2022
Ramp from concrete road to concrete jetty has been installed.  
Council has put in place process to enable hirers to bump in and bump out outside the usual daily hire hours.  This can only be booked a week or so prior, and only possible if there's no back to back bookings.  If this is requested, there's a $50 open/close fee. 
No further improvements for the foreseeable future..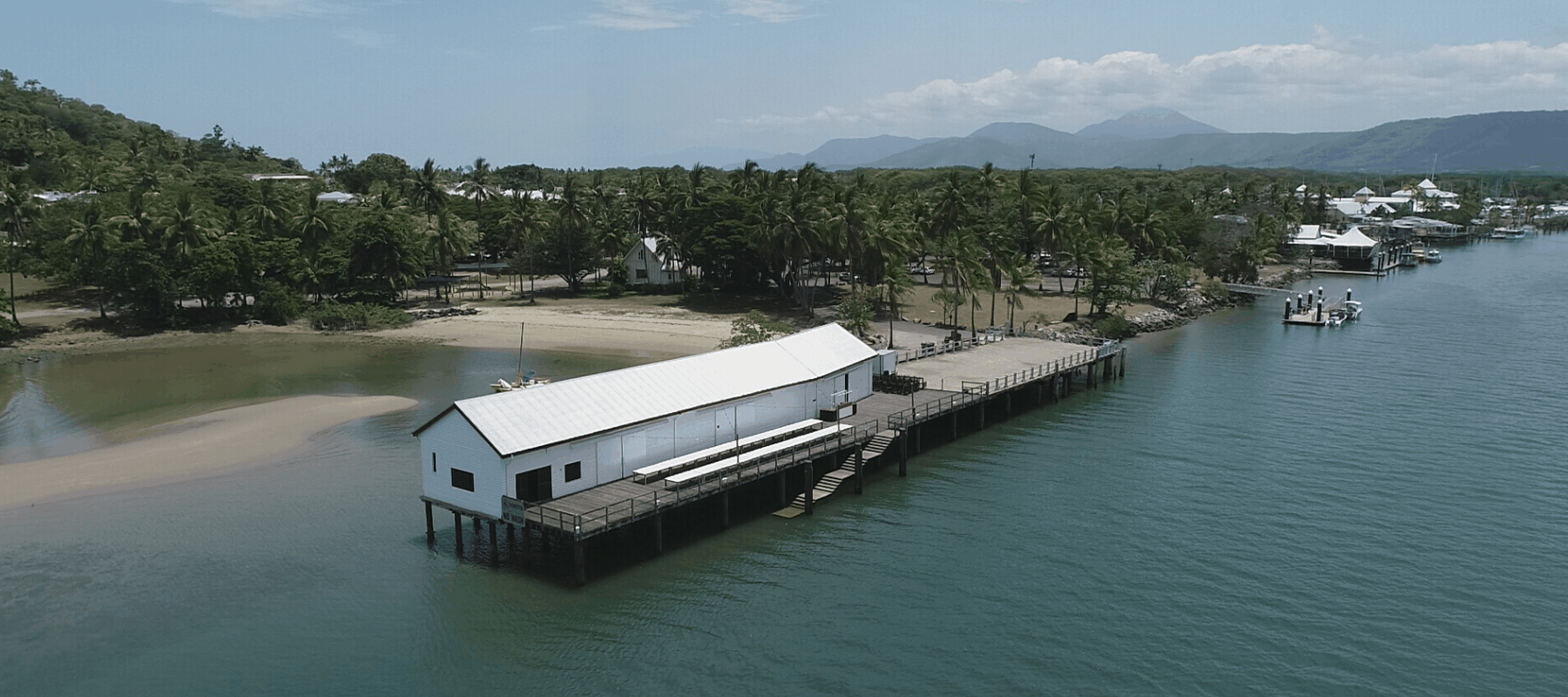 OPEN
Suggestions from caterers regarding layout of food preparation area would be welcome.
Does there need to be a servery or a door with access to main area?
Are the commercial fridges of use to caterers?
Is there a need for a mop sink – one which is low to the ground.
Any comments on what's proposed – support or objections
Council is aiming to commence work mid January to have completed by end April 2022.  Please send feedback to or gaye.scott@douglas.qld.gov.au  by Tuesday 4 January 2022 or call call Gaye on 0418 793 009 if you have any questions.
Results of previous consultation may be found here. Read the full update, here.