The speed limit on Mossman – Daintree Road will be lowered as part of safety upgrades north of Mossman.
The final stages of the ongoing works on Mossman – Daintree Road will include reducing the speed from 70km/h to 60km/h along the stretch locally known as Cedars Street, between Syndicate Road and Atherton Street.
The works are part of a suite of safety upgrades on Mossman – Daintree Road.
Other aspects include a realignment of the Jones Street intersection, the closure of the Atherton Street intersection at Mossman – Daintree Road, and wide centre line treatments to reduce the risk of head on and run off road crashes.
Dedicated turning lanes will also be installed on Syndicate Road and Jones Street.
The project is part of a program of road safety upgrades across the Far North District, jointly funded by the Australian and Queensland governments.
The Road Safety Program aims to improve safety on the state-controlled road network with locations selected based on a history of crashes and/or key safety concerns.
The $12.4 million work on Mossman – Daintree Road is jointly funded by the Australian ($9.92) and Queensland ($2.48) governments on an 80:20 basis.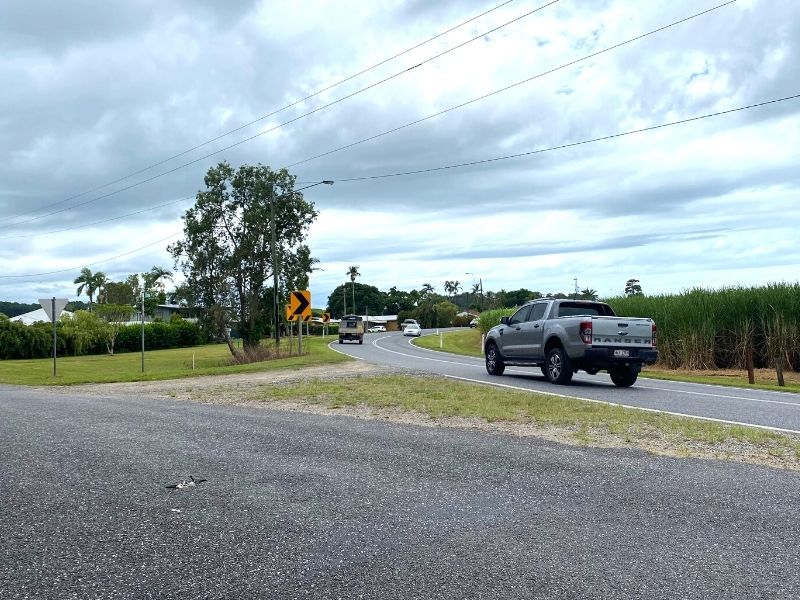 Cynthia Lui, Queensland Member for Cook said "Changes to road conditions include Cedars Street's speed limit being reduced to 60km/h, the same as other highways passing through residential areas, while Jones Street will become a 50km/h zone.
"Atherton Street will also be closed off in light of community feedback, which called for the unsafe exit onto Mossman – Daintree Road to be addressed.
"New arrangements like this can take some getting used to and we thank the community for their patience" she said.