Daintree Coast
Grading of Cape Tribulation/Bloomfield Road on the Wujal Wujal end.
Dust suppression, south of the Daintree River.
General maintenance and clearing roads around Diwan
Mossman and surrounds
Regular grounds maintenance, amenities maintenance and street cleaning activities.
Front St and Johnston Rd hedges, feeding and trimming street trees in planter boxes and hand watering several trees planted this year.
Preparing Mossman Showgrounds for Carols By Candlelight
Cleaning mould, graffiti and any vegetation from bus shelters from Mossman to Daintree Village.
Install new recycled bollards to reduce vehicular access to beaches.
Finish grounds maintenance of old Rocky Point School yard and removal of old tennis court fence to make safe.
Contractors have commenced the installation of new shade structures in playgrounds at Cooya, Mossman and Newell.
Adding new stormwater drainage across Melaleuca Drive (below)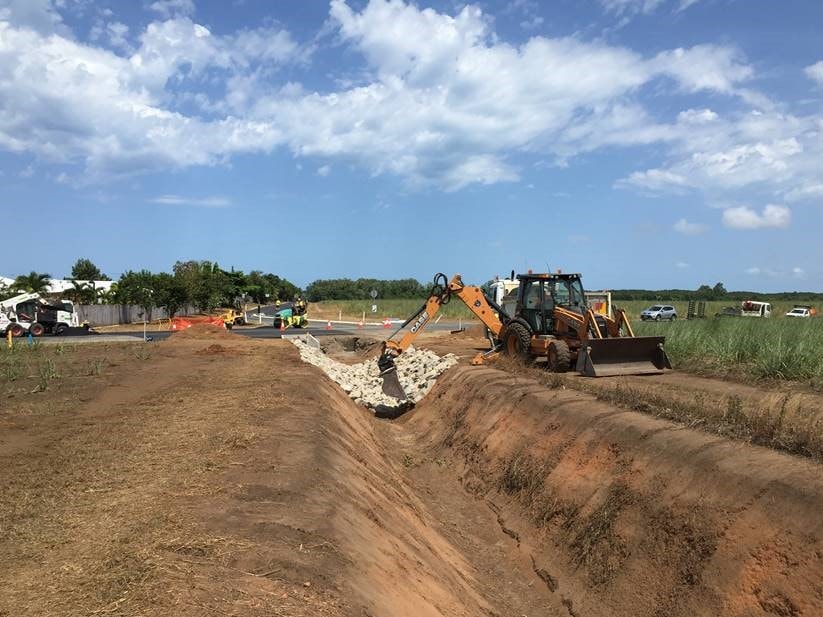 Port Douglas
Regular grounds maintenance, amenities maintenance and street cleaning activities.
Continue premium detailing of new garden beds on Macrossan Street and Esplanade.
Cleaning of debris from recent rains, including drains of leaf litter build up.
Back-filling washouts at sports complex.
Top-dressing line marking indents on AFL field.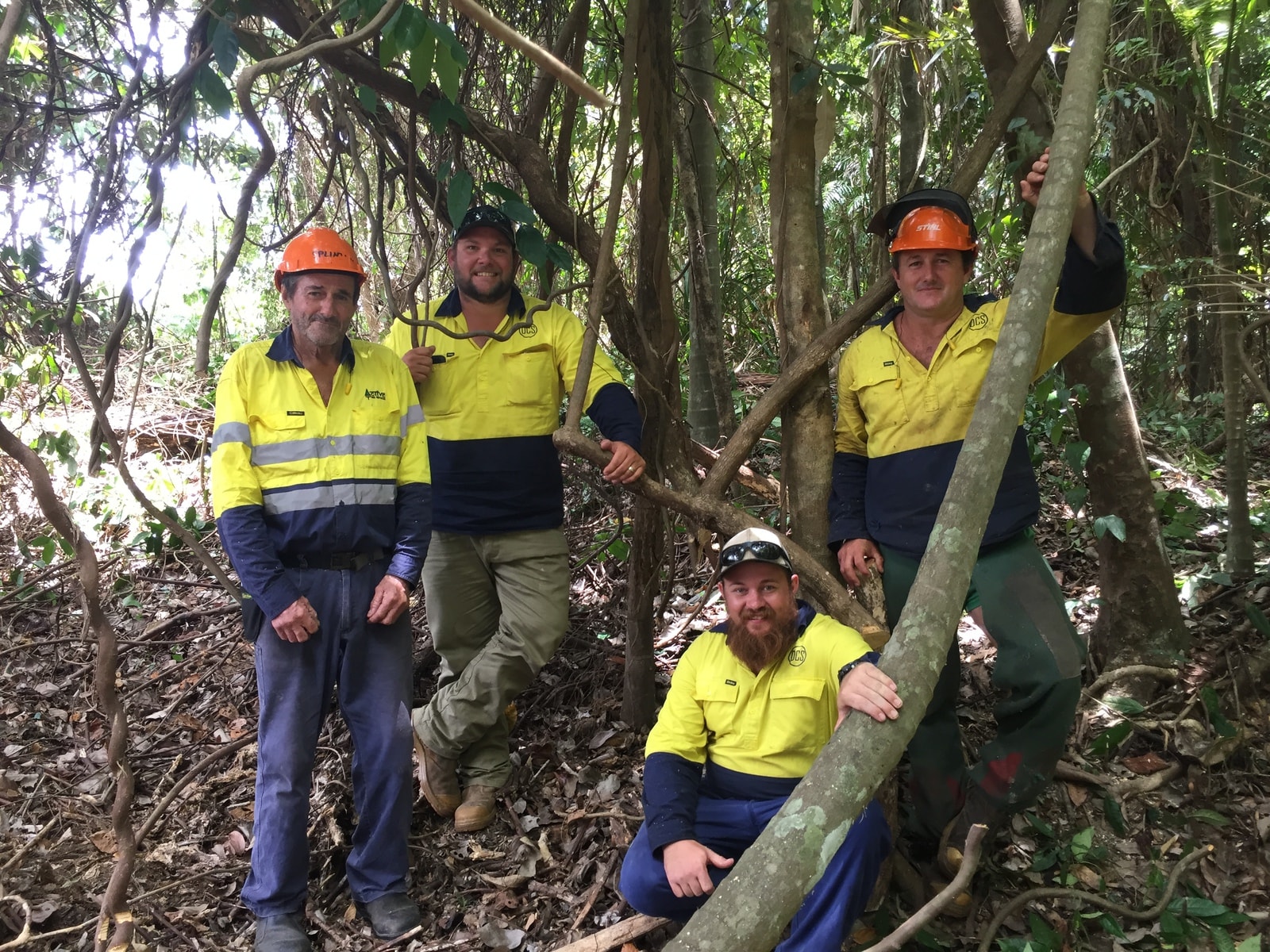 Biosecurity
 1098 native tree species were planted on a small tributary creek system running into Saltwater Creek.
Finishing Pond Apple surveys and conducting cyclone preparation at the Nursery Offices and Depot.
Feral pig trapping program north of the Daintree River.
Site investigations are being conducted to find a suitable area to release the Siam Bio-control in time for next year's Siam program.
The Water Reticulation Team have been busy with water main breaks in the Shire in the past two weeks.
From the ground being dry and lacking moisture,  ground movement caused water main bursts creating 80 work requests.
Level 3 water restrictions will continue until the monsoonal rain conditions commence within the region.