The ferry contractors have cleared debris from the Daintree Ferry cables and are now replacing a damaged cable.
A full crew is working hard to get the ferry operating again.
Another ferry update will be provided by mid-afternoon when a more precise opening time should be available.
Douglas Shire Council is clearing the roads leading to the Daintree Ferry and this is expected to be passable by mid-afternoon.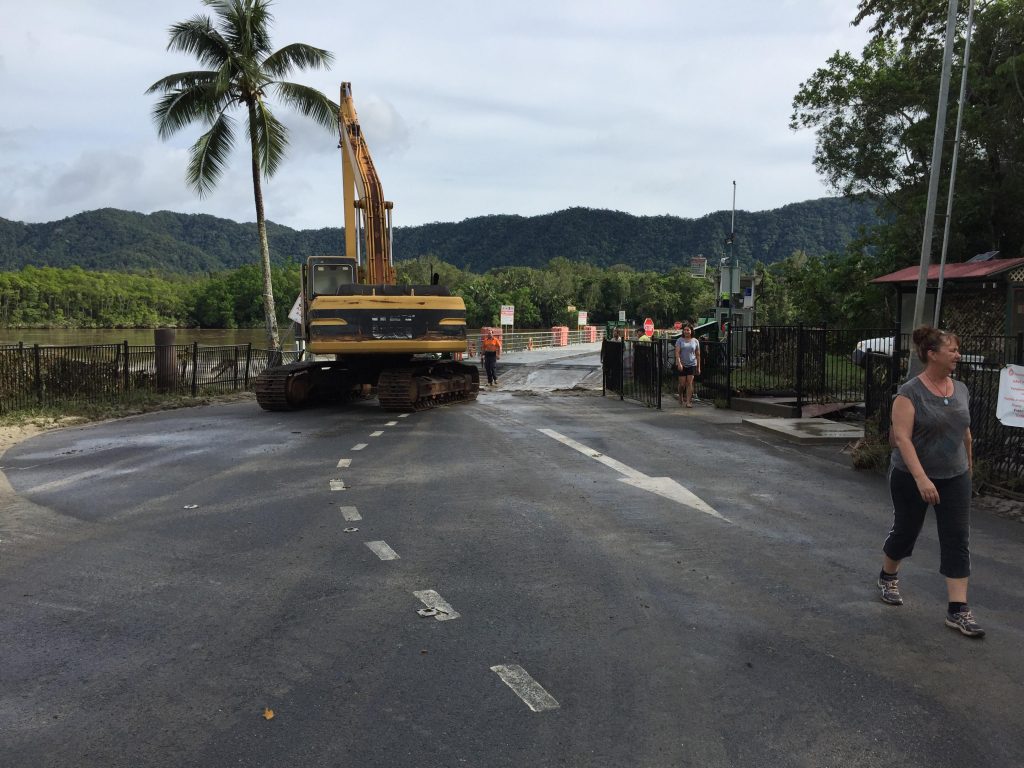 The road remains closed to all traffic for safety reasons.
Crews are racing to have the ferry open by the early evening, but please check Council's Facebook page and Dashboard for updates.
Council is aware that the road from Cape Tribulation to Cow Bay is impassable due to a large landslip on the Noah Range.
A tractor is working to clear this section of the road.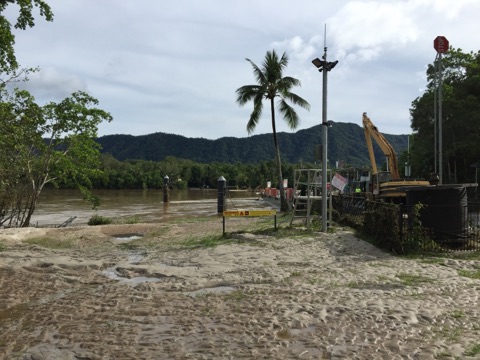 Heavy machinery will need to be sent north of the Daintree River to finish the job once the ferry is back open
Motorists are urged to use extreme caution on the Alexandra Range as there is a significant road washout.
While it is passable, it is down to one lane.
Council understands this is a difficult situation for everyone in the area and is doing its best to return the service to normal.
We ask everyone to be patient as Douglas Shire recovers from widespread monsoonal rain and the biggest Daintree River flood in 118 years.
Remember safety always comes first and if it is flooded, forget it.