IRONMAN athletes will have a front row seat to one of the best coastlines in the world when they cycle up the spectacular Great Barrier Reef Drive this weekend.
Thousands of competitors will pedal from Palm Cove to Port Douglas on Sunday for the Cairns Airport IRONMAN Asia-Pacific Championship.
Douglas Shire Mayor Julia Leu said the annual event attracted international competitors and global exposure for the region.
"Ironman has become a real tourism masterstroke for Far North Queensland," she said.
"This is a golden opportunity to welcome a variety of athletes from Asia and Europe, and a chance for the eyes of the sporting world to be put squarely on Douglas Shire.
"We also have a large crop of interstate athletes, who undoubtedly return home and talk about the spectacular views and pristine environment of Douglas Shire."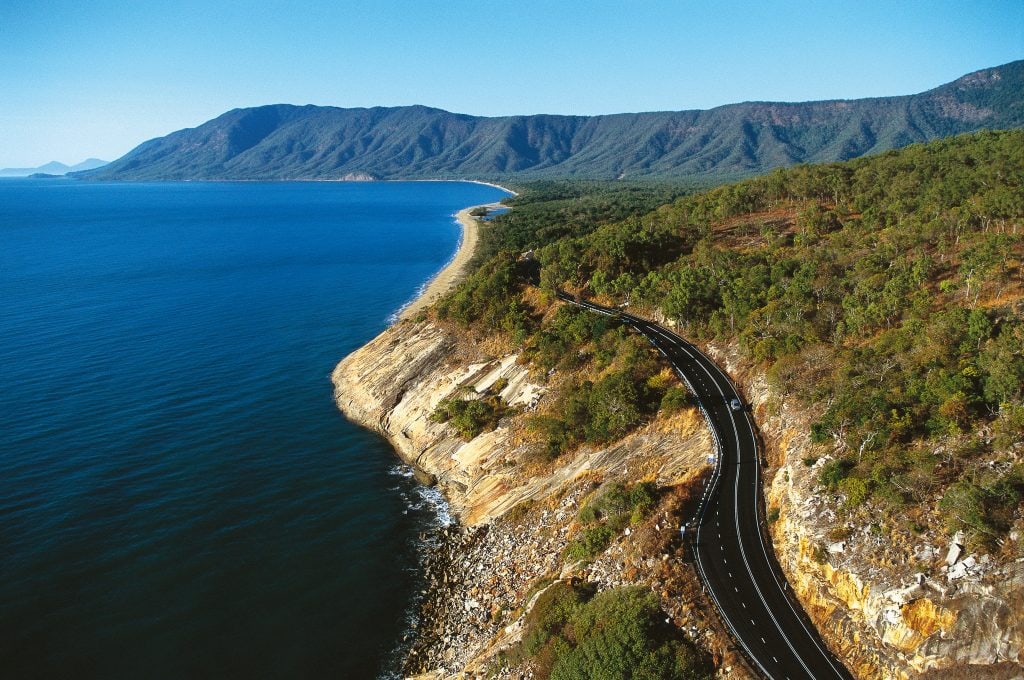 Douglas Shire Council would like to remind residents and businesses that the Captain Cook Highway will be closed from 5.30am to 6pm on Sunday, June 10.
The Captain Cook Highway will be closed between Old Port Rd and Veivers Rd.
Access to Macrossan St will be via a diversion route between 7:00am and 5:00pm.
Port Douglas will operate under normal road conditions until 6:00am.
"I encourage the community to embrace this fantastic event, which is an opportunity to further put our region, including the Great Barrier Reef and Wet Tropics, up for the world to see," Mayor Leu said.
"An outside broadcast featuring a sports commentator and music will be held at The Central Hotel to create a buzz for locals and visitors in Port Douglas."
"Retail stores, restaurants and Port Douglas markets will be trading as usual so I encourage everyone to get involved."
Douglas Shire Council is a proud sponsor of the Cairns Airport IRONMAN Asia-Pacific Championship, which is held on Sunday, June 10.
KEY POINTS:
Port Douglas Markets
Are on every Sunday from 8:00am.
These will continue to operate as normal on Sunday 10 June
Located in Anzac Park, right on the waterfront, the markets are a delightful mix of
local art, craft, souvenirs and fresh produce.
Macrossan Street
The Central Hotel on Macrossan St will feature as a Cairns Airport LIVE Site with an
outside broadcast, a sports commentator and music on the bike course.
Join the crowds to cheer on competitors as they do two laps on the bike into Port Douglas.
All businesses and restaurants will be open as usual on Sunday 10 June.
Cairns Airport
If you are catching a flight on Sunday 10 June, please give yourself additional time to get to the airport between the hours of 10:00am – 6:00pm.
Boat Shuttles Port Douglas to Cairns
Quicksilver's 'Silversonic' will be operating a boat service between Port Douglas and
Cairns on Sunday 10 June.
Depart Port Douglas: 6:45am, 2:00pm Arrive Cairns: 8:30am, 3:45pm Depart Cairns:
8:45am, 4:15pm Arrive Port Douglas: 10:30am, 5:45pm Adult: $25 Child: $10 (4-11 years old) Infant: Free (under 4 years)
Reservations can only be made by phone or email: (07) 4044 9944
centralres@greatadventures.com.au
Parking and Event Clearaways
Special Event Clearways will be enforced along Macrossan St and Davidson St on Sunday 10 June. Please check signs before parking as vehicles will be towed and fines may apply.
CHANGED TRAFFIC CONDITIONS – SUNDAY JUNE 10
DAVIDSON ST
Port Street to Macrossan St 6:00am – 5:00pm
Full Closure
Detour in place
MACROSSAN ST
Davidson St to Wharf St 7:00am – 5:00pm
Full Closure
Detour in place
OLD PORT RD
Captian Cook Hwy to Port Douglas Rd 6:00am – 5:00pm
Full Closure
Detour in place
PORT DOUGLAS ROAD
Old Port Rd to Crimmins St 6:00am – 5:00pm
Full Closure
Detour in place
PORT DOUGLAS ROAD
Old Port Rd to Port St 6:00am – 5:00pm
Full Closure
Detour in place