A COMMUNITY stalwart who was instrumental in securing the Mossman Aged Care Facility development and building key projects is Douglas Shire's Citizen of the Year.
Mossman nurse Jo Dau, who has carved out a 53-year tenure at the local Red Cross, received special recognition at the 2019 Australia Day Awards in Port Douglas  on Saturday.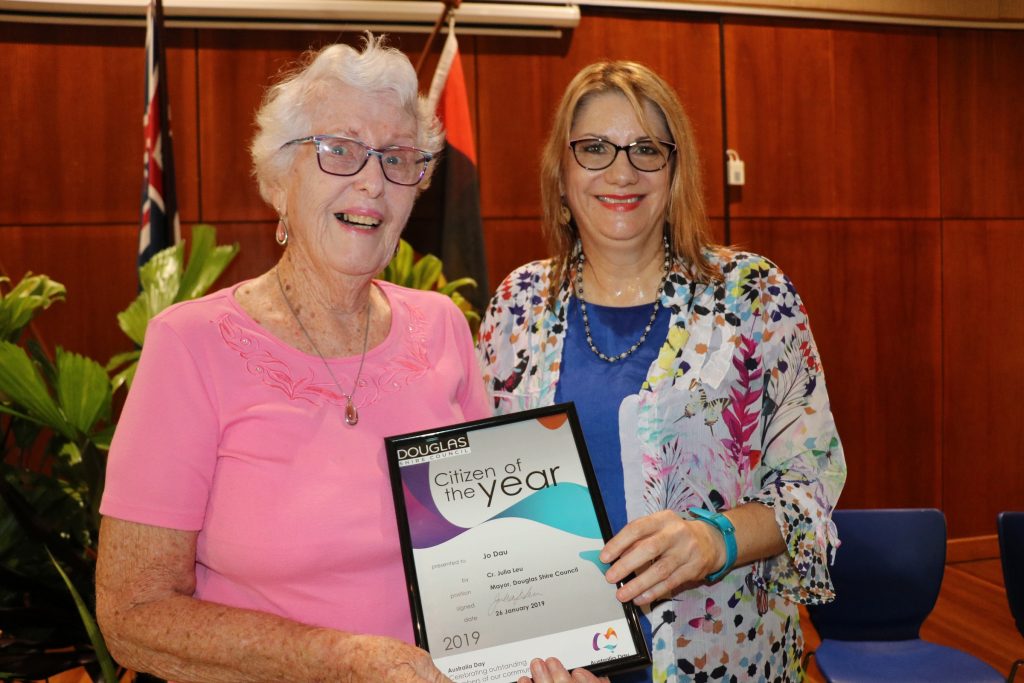 Mayor Julia Leu said Ms Dau has spent decades striving for a better Douglas Shire.
"Although in her 80s, Jo continues to dedicate her time volunteering and she can often be seen at the Mossman Markets at the BBQ raising funds for the Red Cross," she said.
"One of her most acclaimed positions came when Jo became the third woman to sit on the Douglas Shire Council in 1996 and brought a woman's perspective to Council's decisions.
"Jo is a true inspiration and has already left a legacy on our community that will be talked about for many years to come."
During her seven years on Douglas Shire Council, Jo clocked up some major achievements such as the purchase of land on Johnston Road for the development of an aged care facility, development of the Douglas Arts Committee in Mill Street, expansion of the Douglas Library and building the Port Douglas Community Hall.
She also played a role in purchasing land in Mill St to allow for the Douglas Community Centre to expand and develop further initiatives.
COMMUNITY POSITIONS:
– Red Cross President (member for 53 years)
– Douglas Shire Aged Person Home Committee President (20 years)
– Mossman Pistol Club secretary (24 years)
– Mossman Coast Guard member (22 years)
Six other award winners were recognised in front of a packed Port Douglas Community Hall.
They are listed below:
Junior Sports Award
Daniel Davidson 
Shannonvale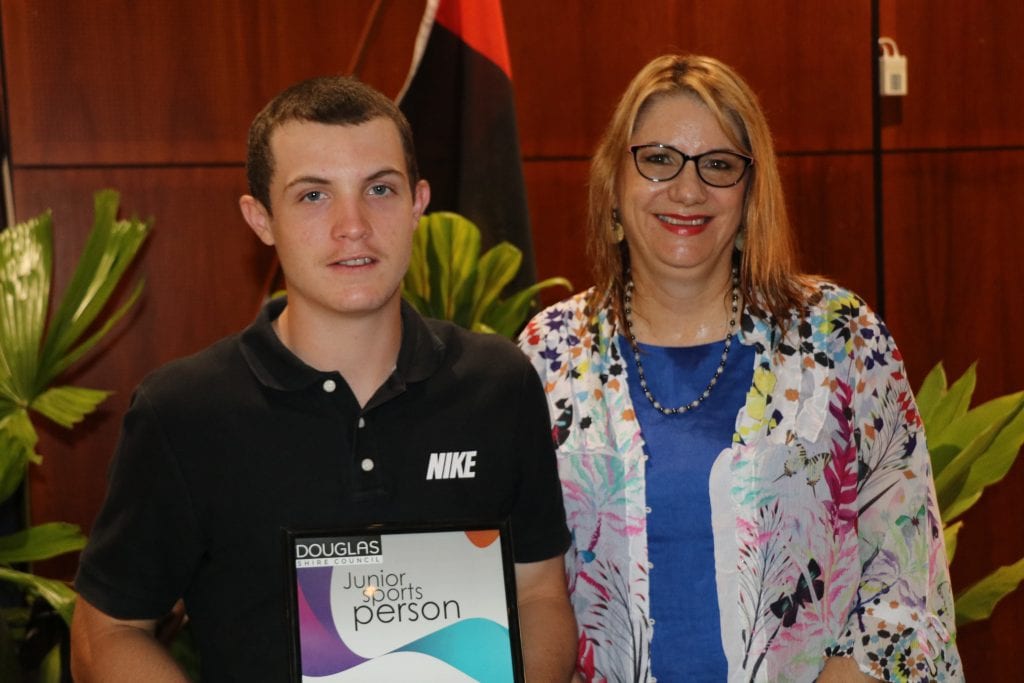 Young gun Daniel has accomplished significant AFL sporting achievements including representing the Cairns Lions, North Queensland and Peninsula teams as well as training for the Gold Coast Suns Academy.
He was awarded 'Best and Fairest' for the Cairns League Colts and AFL Cairns League U15s.
The 17-year-old has won Port Douglas Crocs Junior AFL Club Champion four times.
"Daniel has represented his Club and community to the highest level of integrity, professionalism and commitment both in and off the field," Mayor Leu said.
Senior Sports Award
Jacky Cook
Port Douglas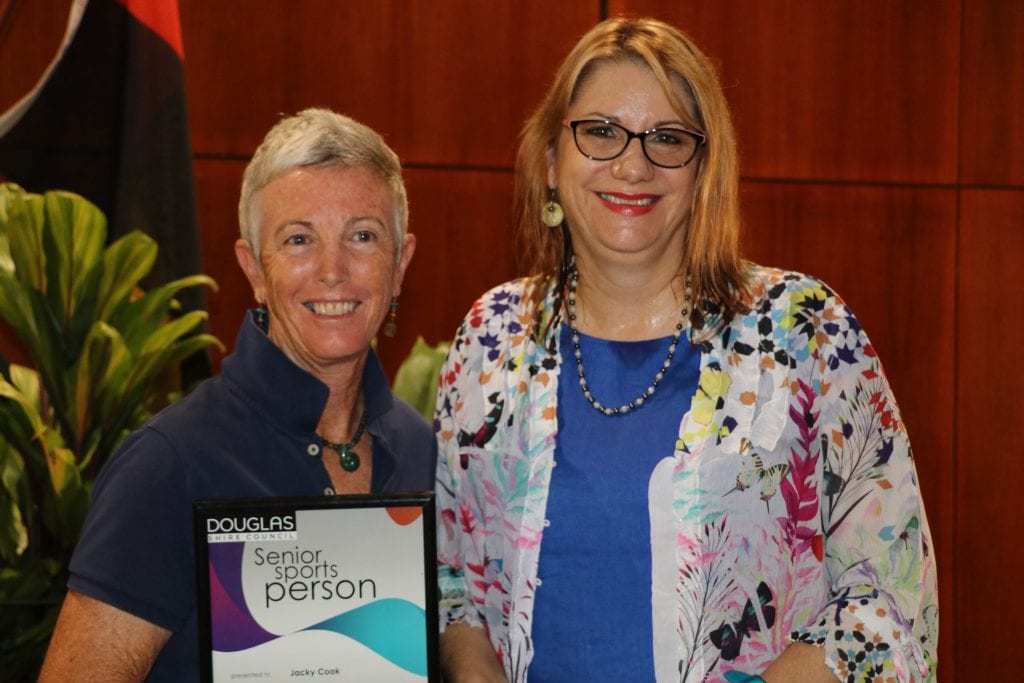 Marathon runner Jacky has participated in every Douglas Shire GBR ultra marathon since 2012.
Other running highlights include competing in the Comrades Marathon in South Africa and the 2001 World Veteran Games in Brisbane.
As a mountain bike rider, she has participated in the Triple R six times and rode the Mareeba Mountain Goat 100km.
Jacky and her Port Douglas Outriggers team won gold at the Hamilton Island Cup.
Her greatest achievement is running an ultra-marathon 7 days after participating in the Croc Trophy, a gruelling 10-day mountain bike race.
'A quiet achiever, Jacky has medals for first, second and third place for her age group in many events," Mayor Leu said.
Young Citizen of the Year
Jasmine Kirk
Shannonvale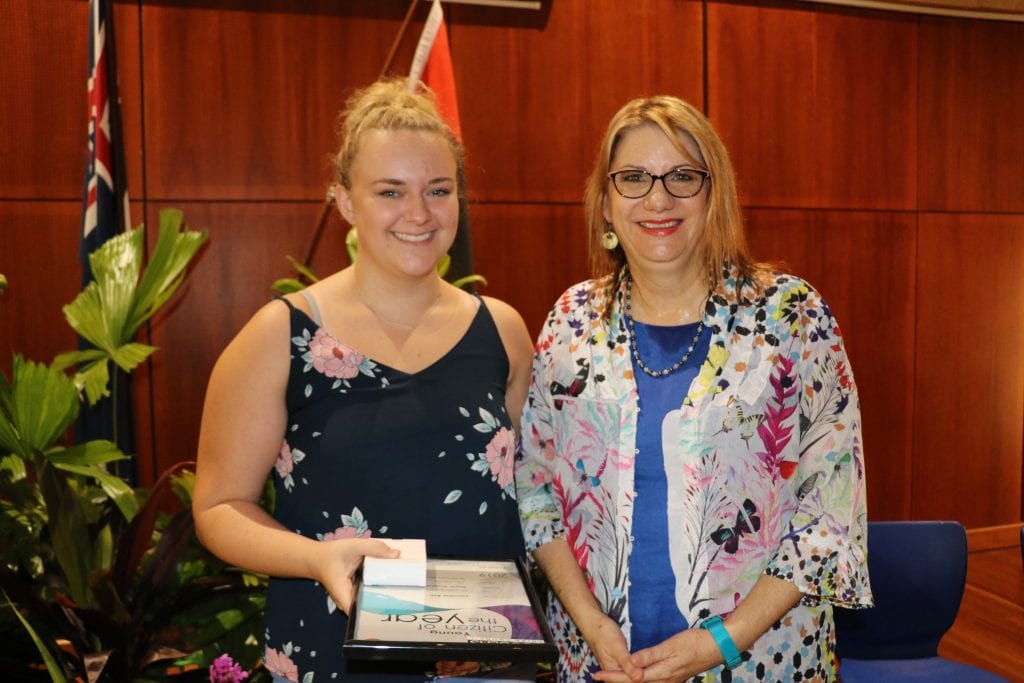 Mossman High School Captain Jasmine Kirk was named Dux of the School last year.
She was awarded the Caltex Best All Rounder and received a school Service Award.
Jasmine has achieved academic excellence with a Distinction Award, two subject Awards and one for studying Japanese through Distance Education.
The Mossman Gymnastics Club gym coach representative collected the award for Promotion and Community Engagement at the Queensland Annual Gymnastics Awards.
Jasmine also finds the time to play Alto Sax, play and umpire netball, dances with Bodies in Motion and is an active member of the Leukaemia Foundation Youth Committee.
"Douglas is fortunate to have so many youths who contribute to our Shire, and give back to their community at such a young age," Mayor Leu said.
"Jasmine has made a significant contribution to Mossman State High School and the broader community over a number of years."
Arts & Cultural Award
Brian 'Binna' Swindley
Mossman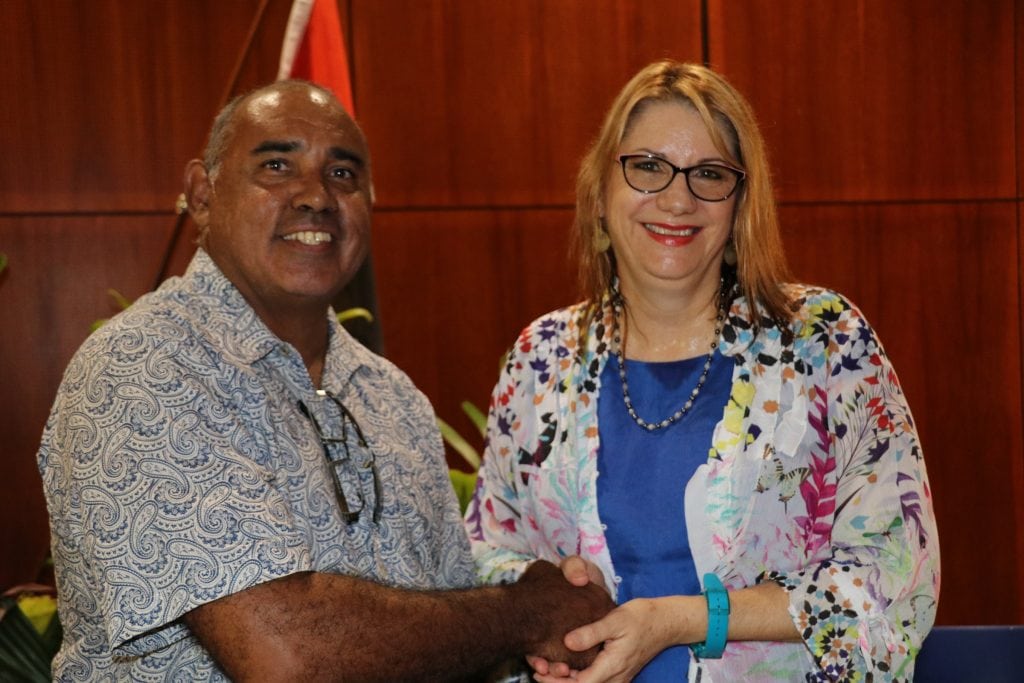 Indigenous artist Brian "Binna" Swindley has educated visitors for a better understanding of Indigenous culture and heritage through his art at his Janbal Gallery in Mossman.
He is growing the Arts and Cultural Tourism through his business.
Last year, Binna created a new sculpture entitled 'Dreaming of the Oldest Rainforest Bush Food' in partnership with the Douglas Shire Council and Arts Queensland, who commissioned the artwork located on Johnston Road, Mossman.
This artwork has raised the profile of Indigenous art in our region.
"Through his artwork, Binna celebrates his communities' cultural assets and teaches new generations the traditions of the past," Mayor Leu said.
"He is an exceptional artist, a shining example for Indigenous small business entrepreneurs with 5/5 stars on Trip Advisor rating and a role model for persons with disabilities."
Volunteer of the Year
Ann-Marie Clark
Mossman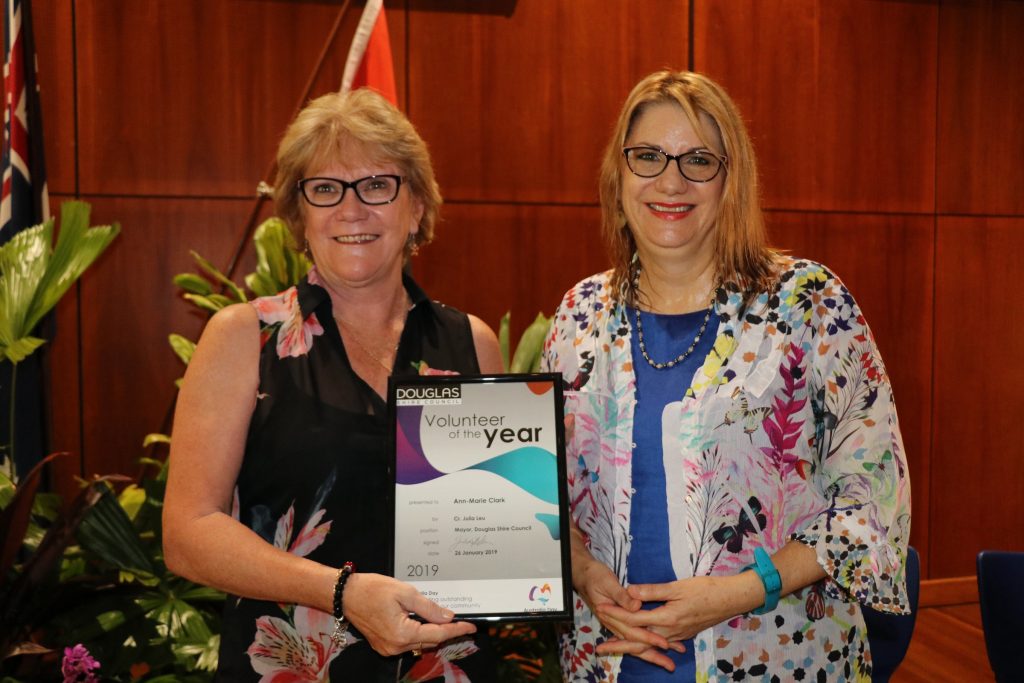 Volunteer Ann-Marie has selflessly given up her time, energy and empathy to helping local children and their families in need since she joined the KIND committee in 2012.
As the Treasurer, Secretary and Parent Liaison Officer, every task, problem or event is given 100% attention.
For the past two years, Ann-Marie has been the major organiser of the Jungle Ride charity event involving 250 riders.
Learning about the world of cycling included a long list of duties and responsibilities.
"Ann-Marie is humble and generous of her time, compassion and love for the children of our Douglas Shire Community," Mayor Leu.
Environmental Achievement Award 
Heidi Taylor 
Port Douglas
Accepted by Dave Smith on behalf of Heidi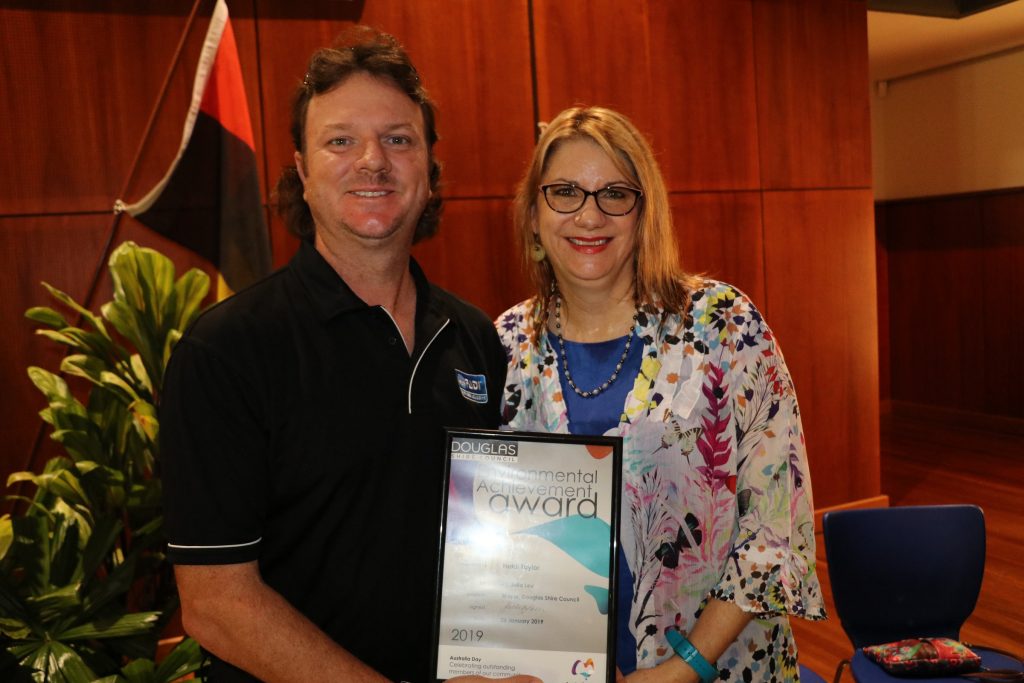 Plastic Free Douglas member Heidi (hay-dee) is a dedicated founding member of the Tangaroa Blue Foundation.
She organises monthly clean-ups of Four Mile Beach, Snapper Island and Kimberley Beach.
She travels the country delivering workshops, education and awareness campaigns on Marine debris source reduction plans and plans to reduce cigarette butt litter in Port Douglas.
Heidi's moto is "if all we ever do is clean-up, then cleaning-up is all we'll every do".
"Heidi has shown commitment over 15 years to prevent waste from our water streams and protect our ocean," Mayor Leu said.
"She maintains unwavering good spirits in the face of an overwhelming crisis of plastic pollution."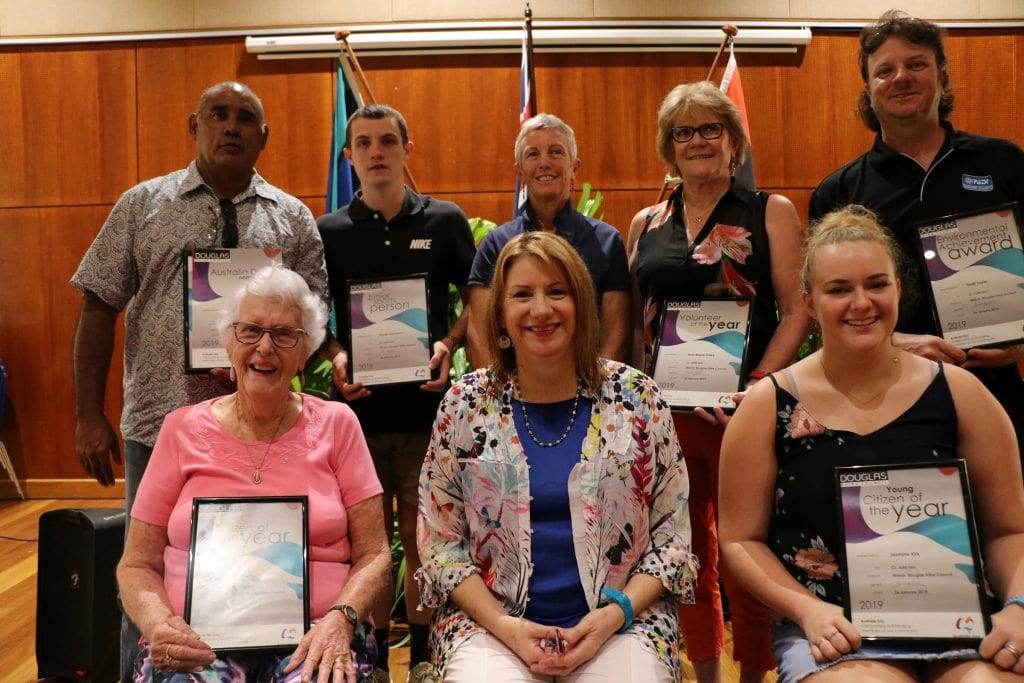 Australia Day 2019 Award nominees: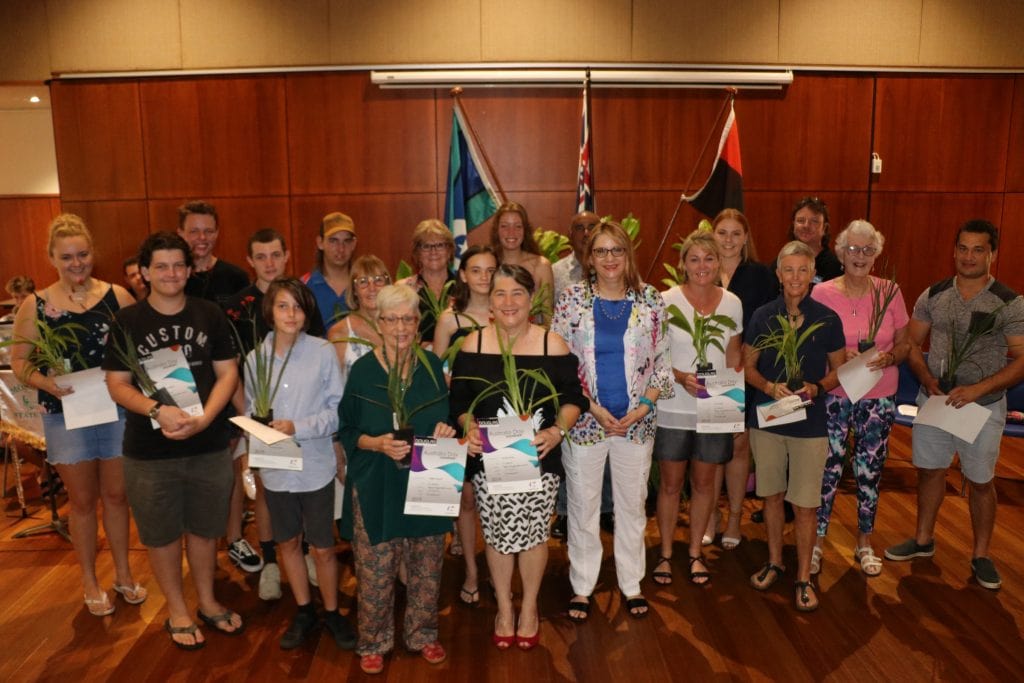 Photo gallery below: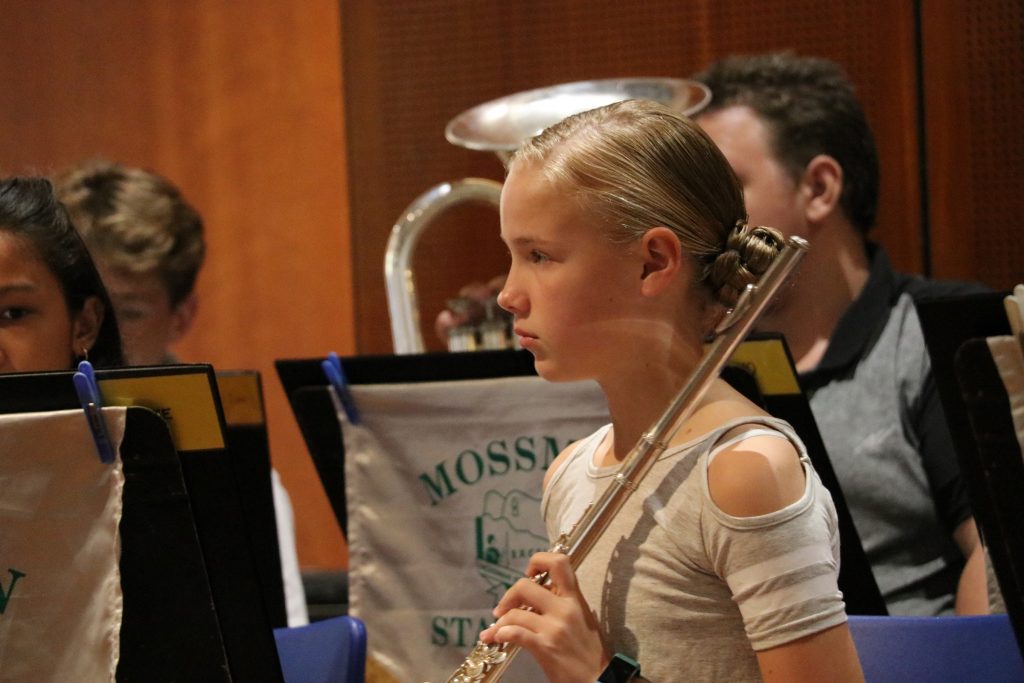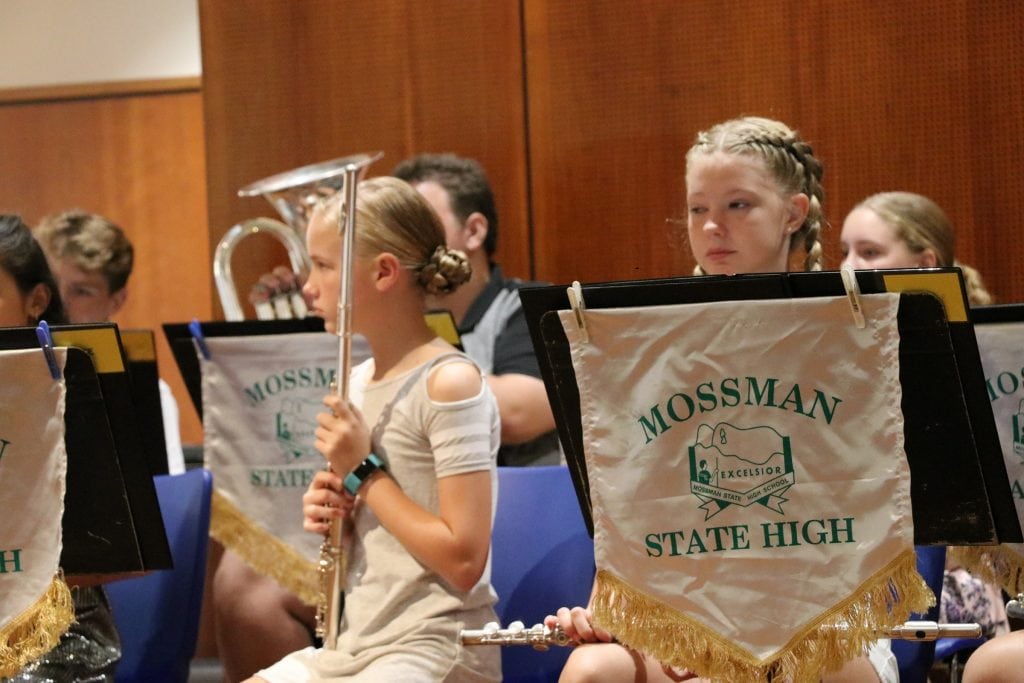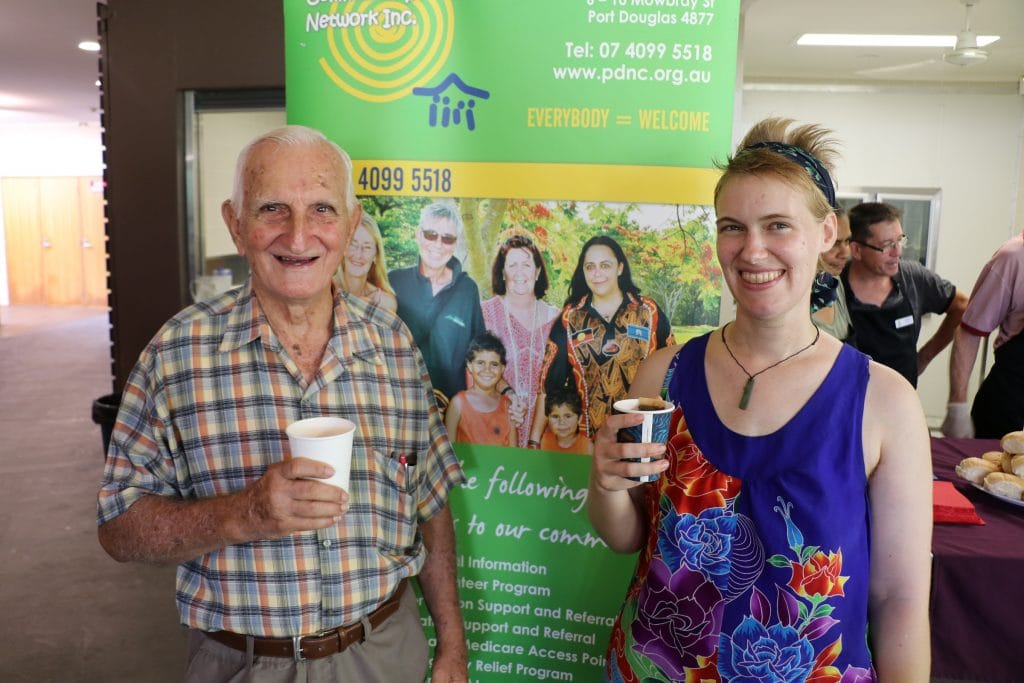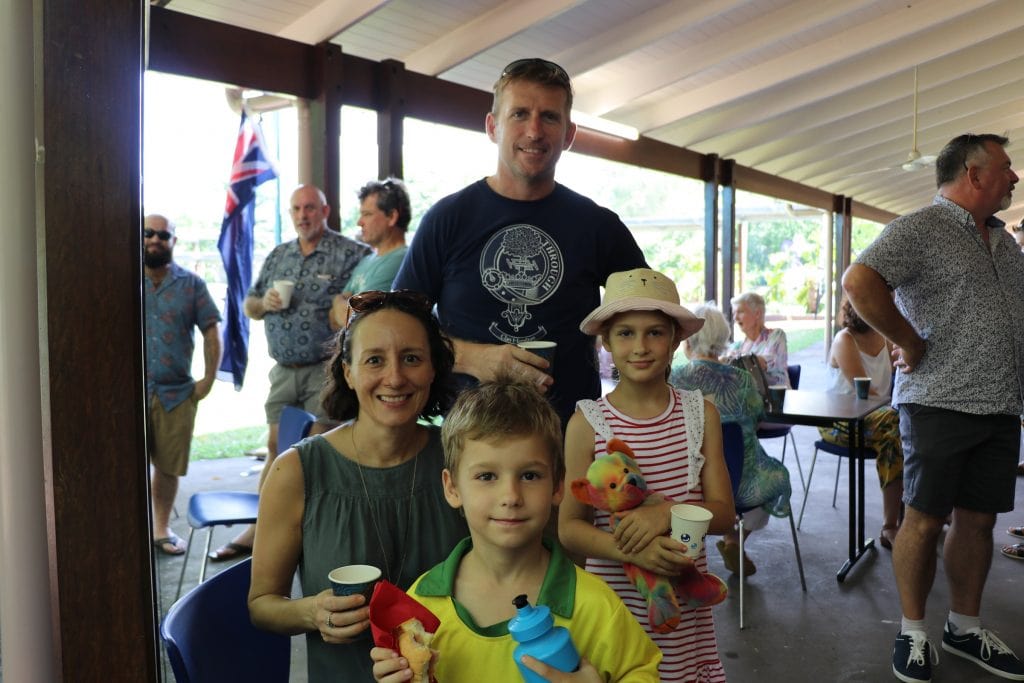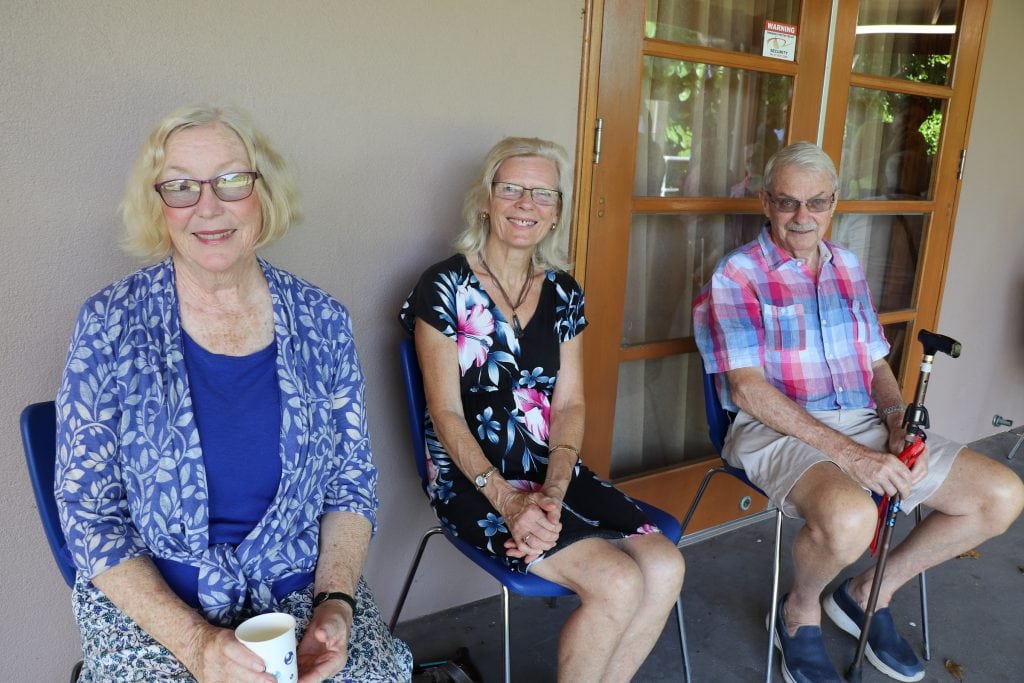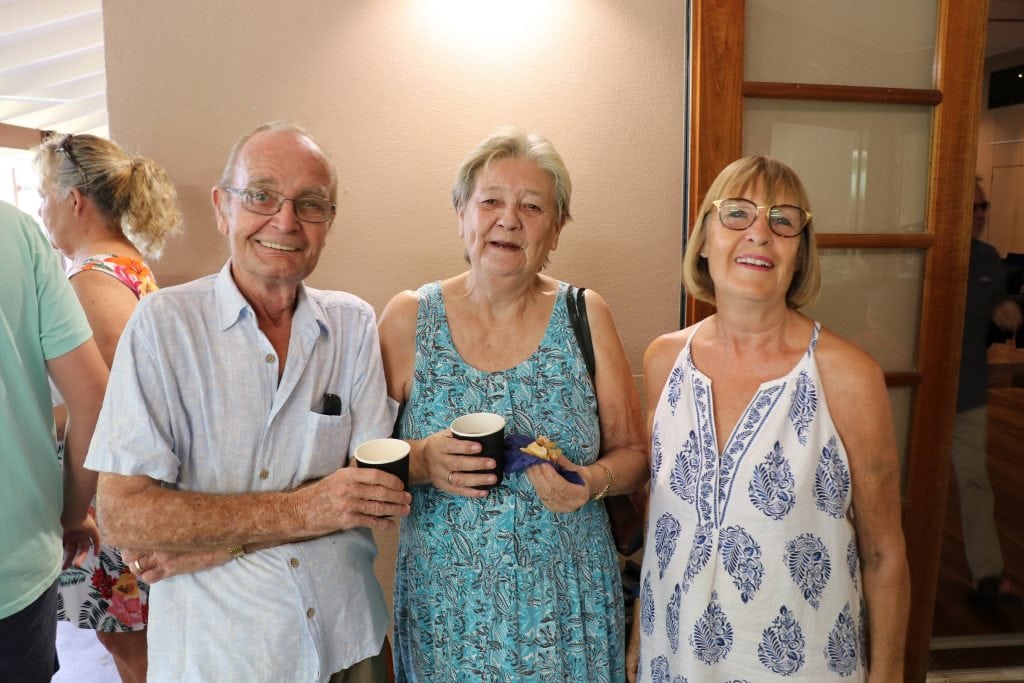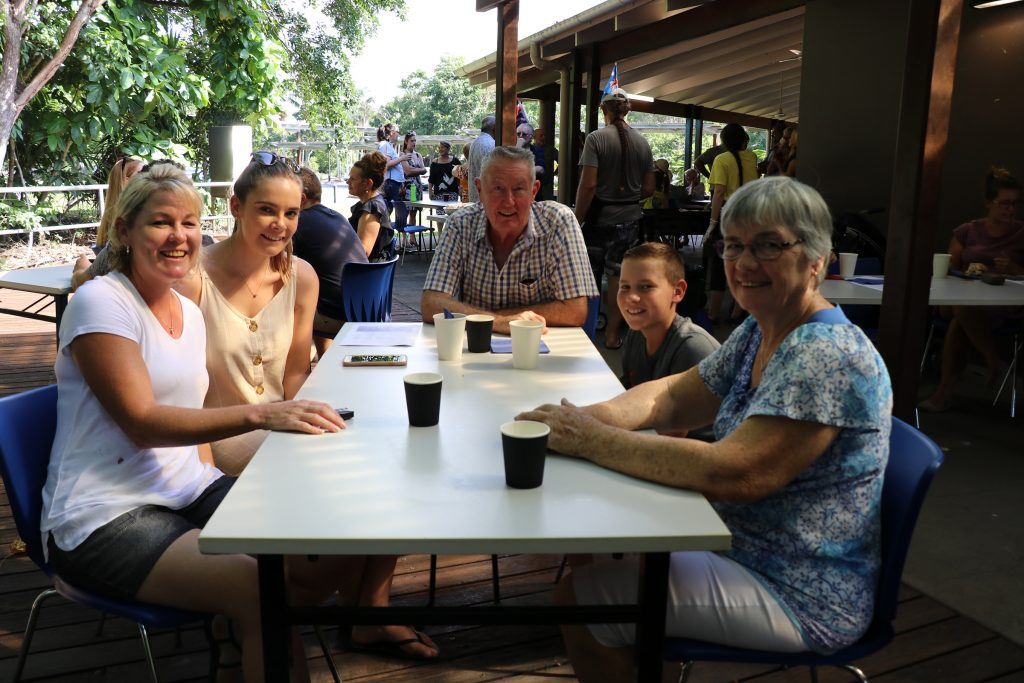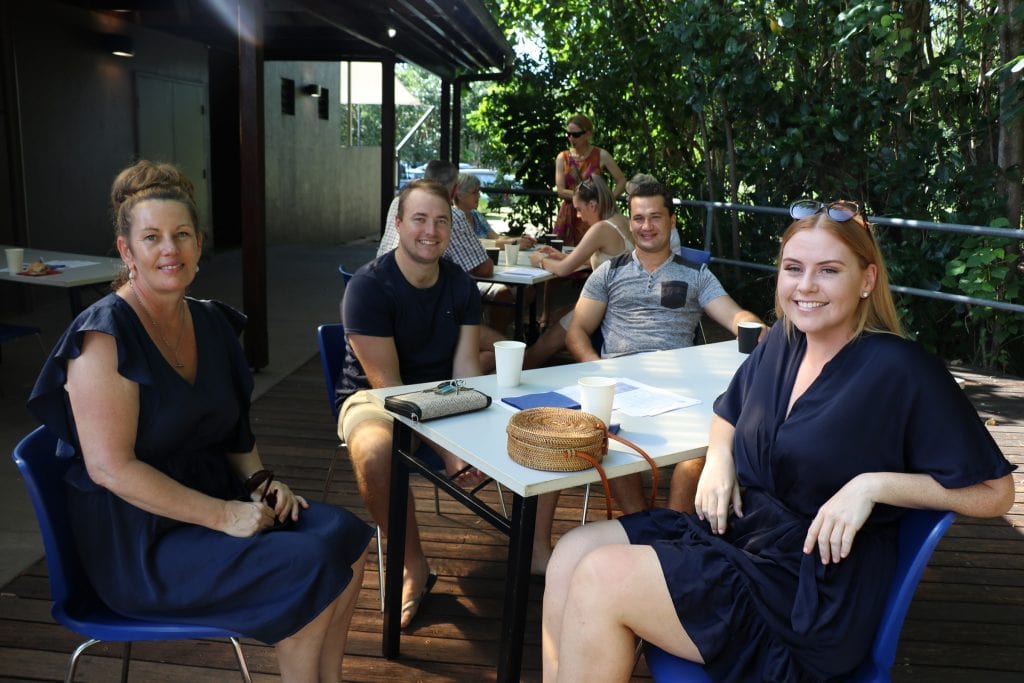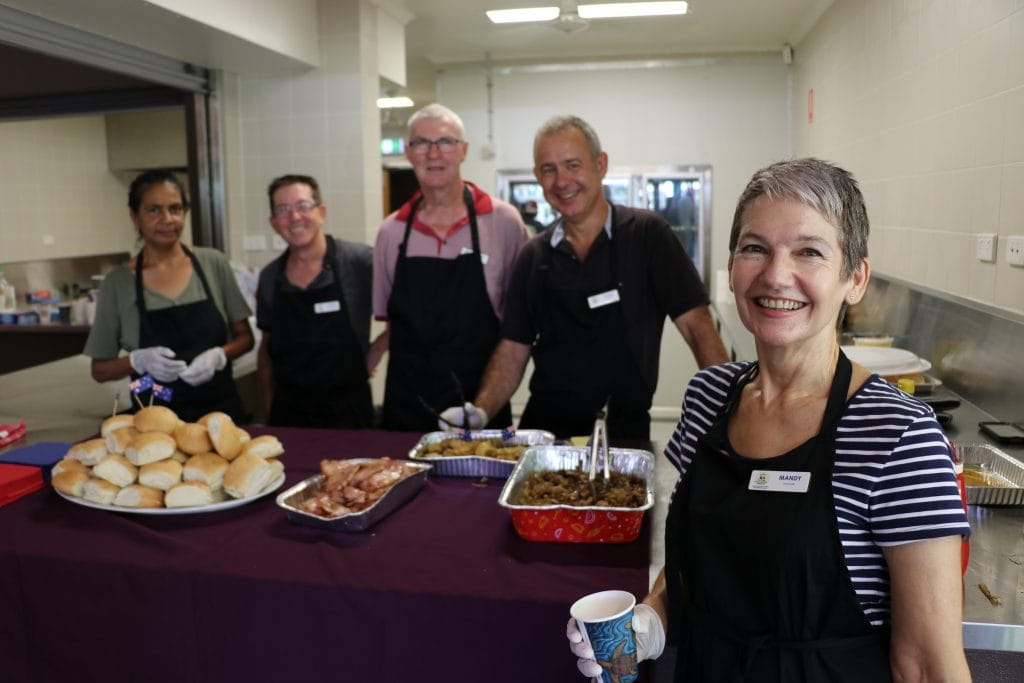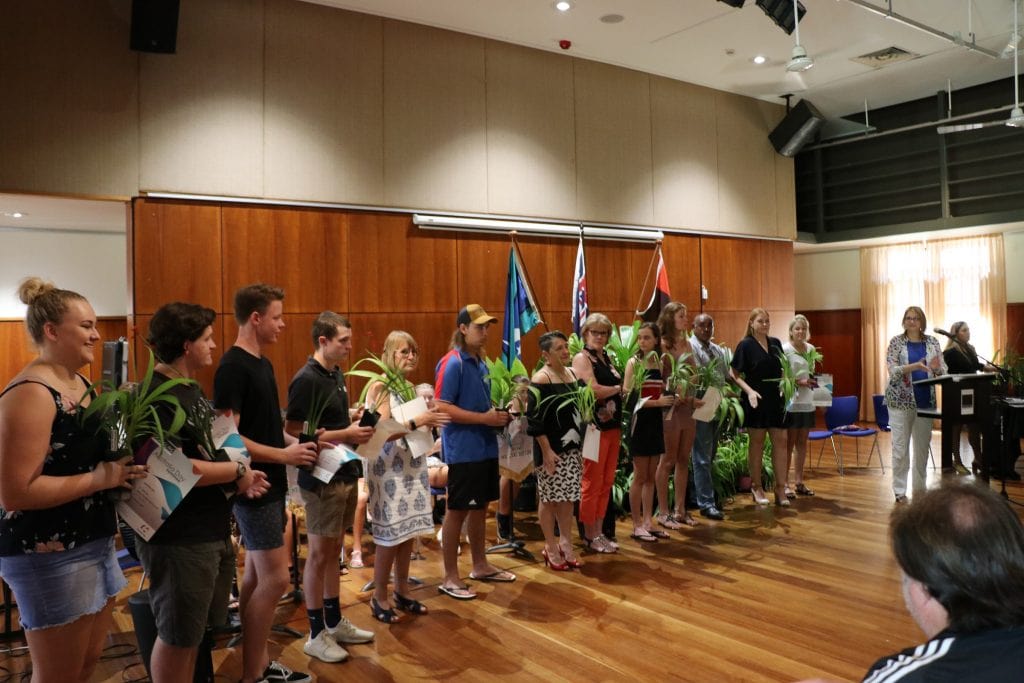 \