A group of new Australians was recognised in a citizenship ceremony held at the Port Douglas Community Hall today.
The 16 people received a Commemorative Australian Citizenship Certificate from Douglas Shire Deputy Mayor Lisa Scomazzon as well as a native plant from council's nursery to celebrate this special occasion.
The Shire's new citizens are from Belgium, Romania, the Russian Federation, Thailand, the Philippines, the United States of America, Taiwan, Italy and the United Kingdom.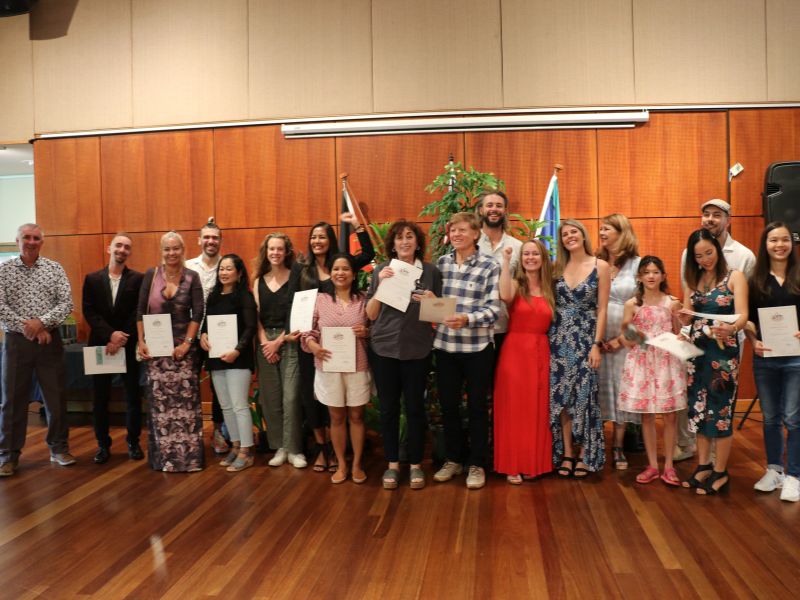 Cr Scomazzon said she was pleased to welcome so many new citizens to the Douglas Shire.
"These new citizens have chosen to become an Australian because they seek the special qualities of peace, prosperity and harmony which characterise the Australian lifestyle," she said.
"Australia gains by their commitment to it and through the contribution they will make to its wellbeing."
Meet our new Citizens below
Ana Maria ALABATA
PHILIPPINES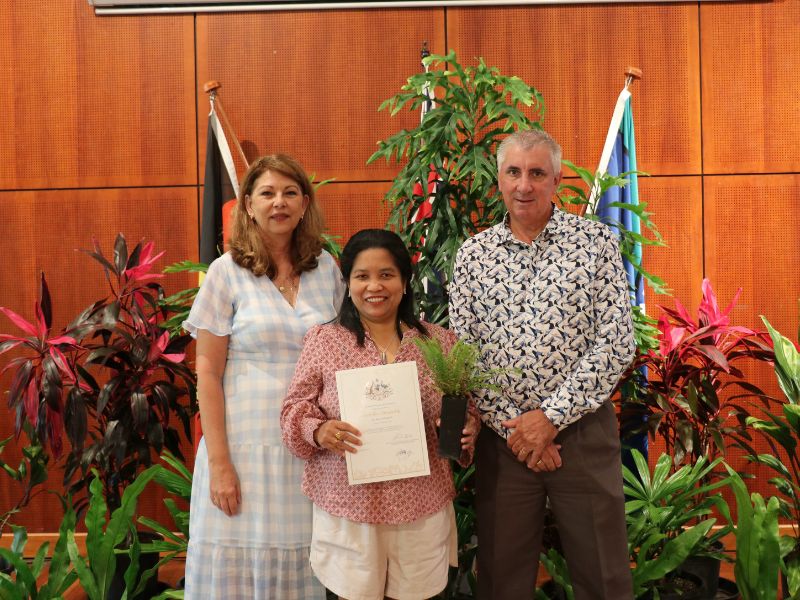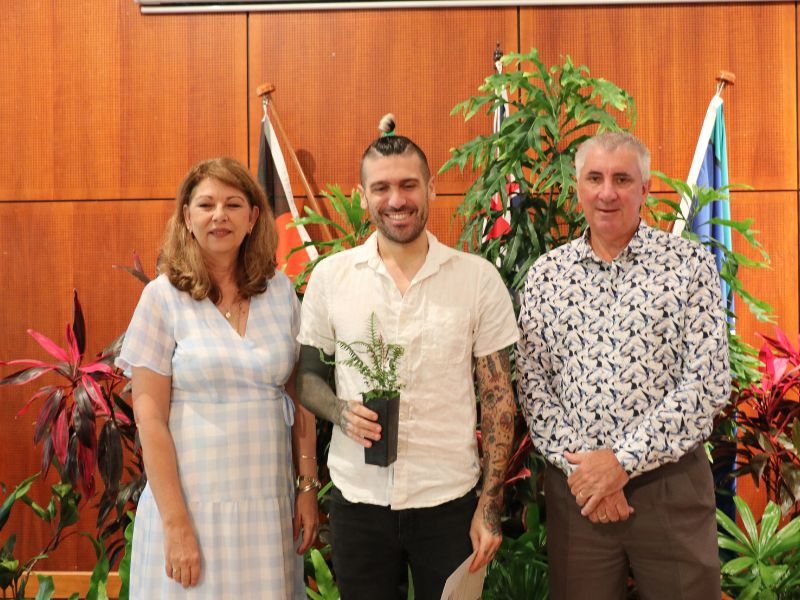 Samuel HERRIDGE
UNITED KINGDOM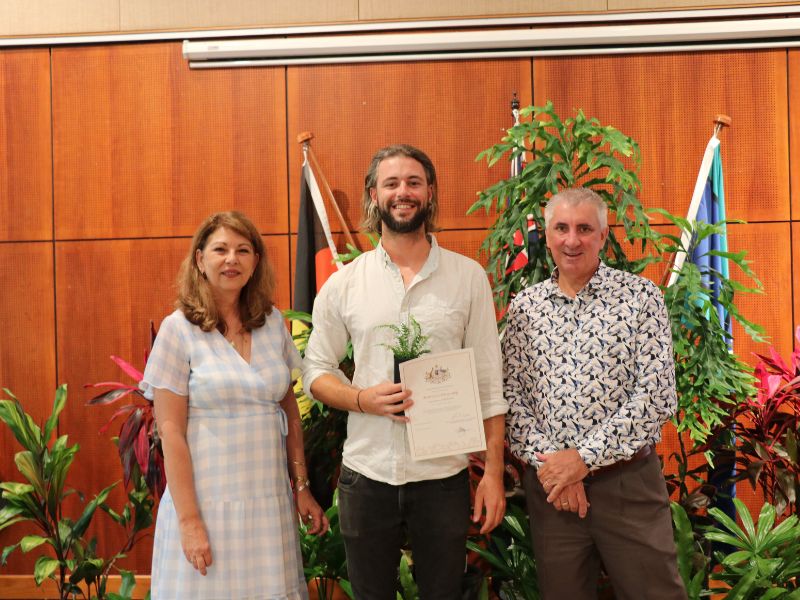 Melane MORRISSE & Precious GACU
PHILIPPINES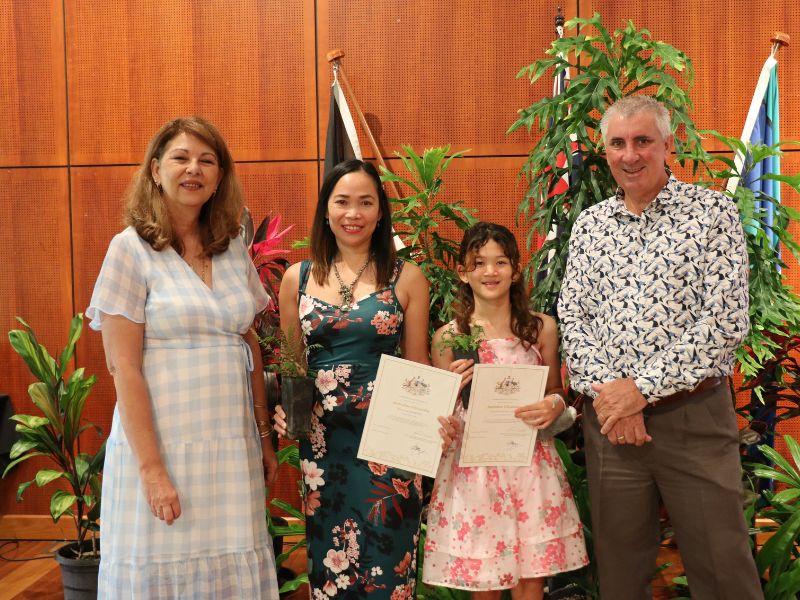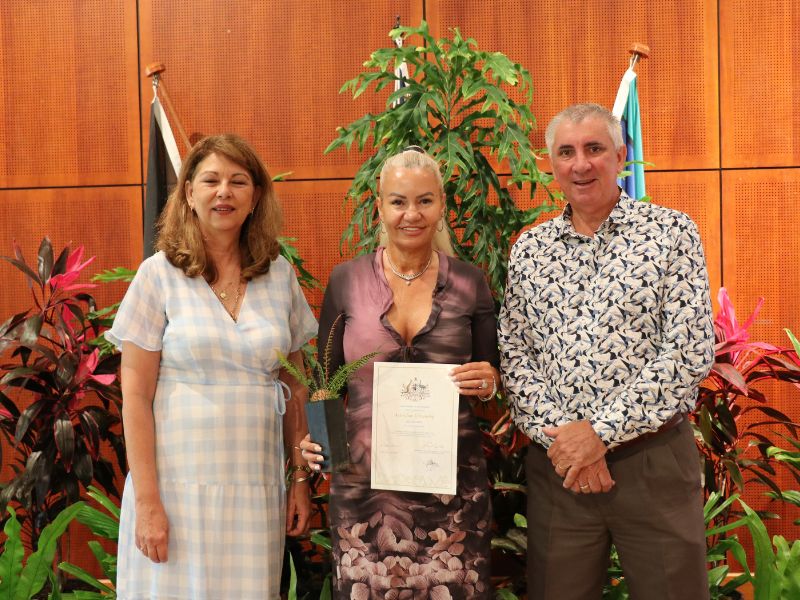 Larisa ODINOKOV & Stanislav ODINOKOV
RUSSIAN FEDERATION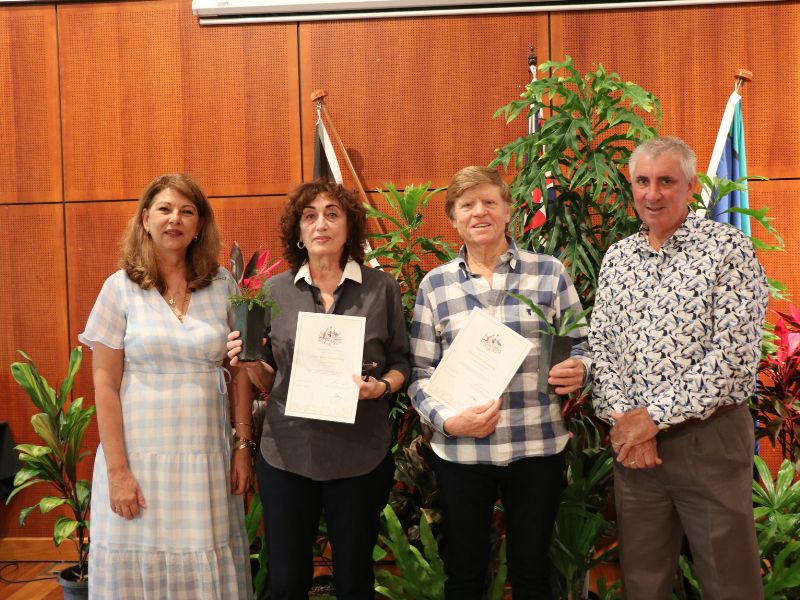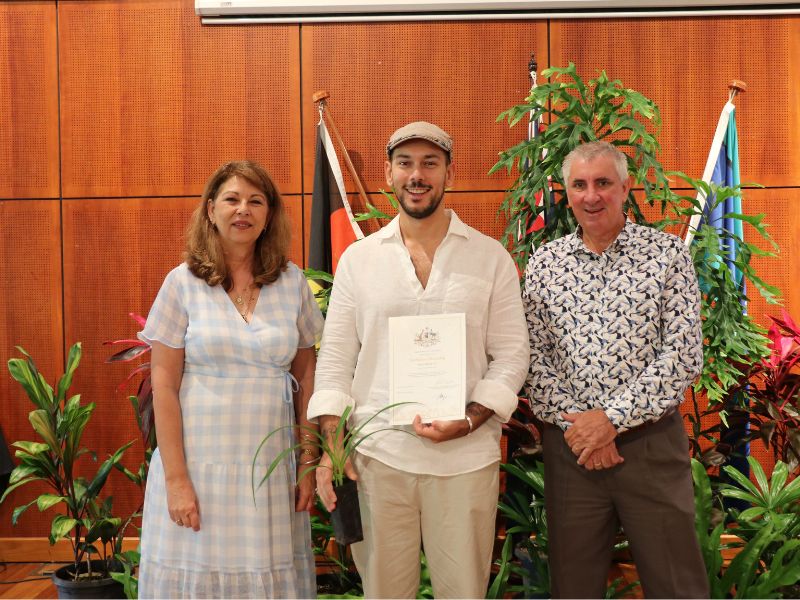 Chiraphat TANTRAKUL
THAILAND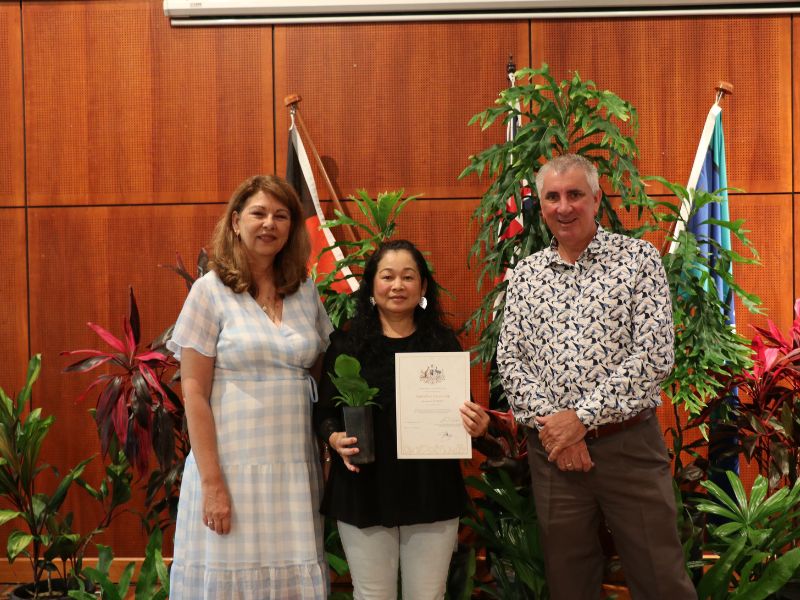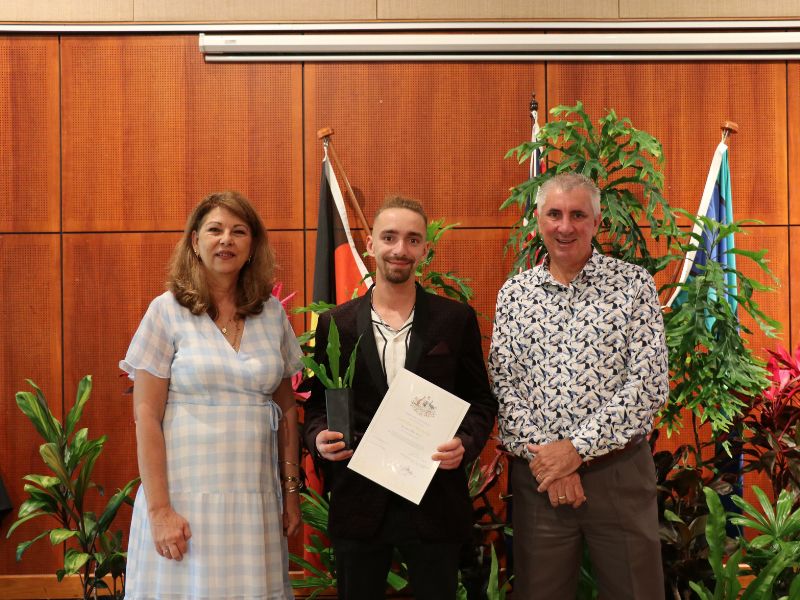 Wantana WILLIAMS
THAILAND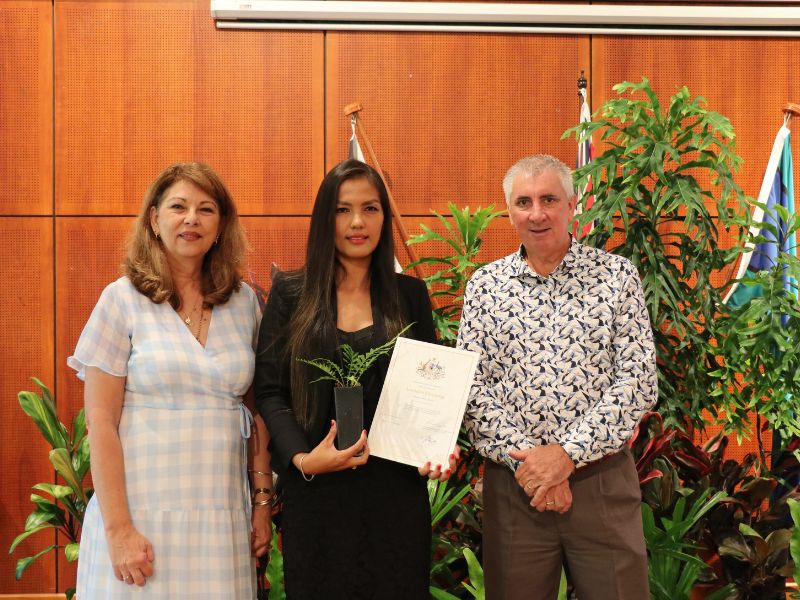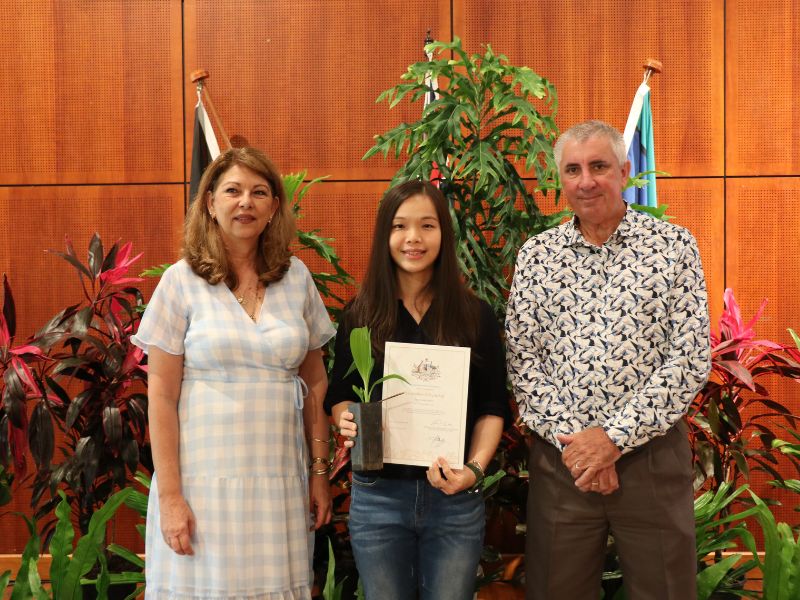 Michelle BLACKMAN
UNITED KINGDOM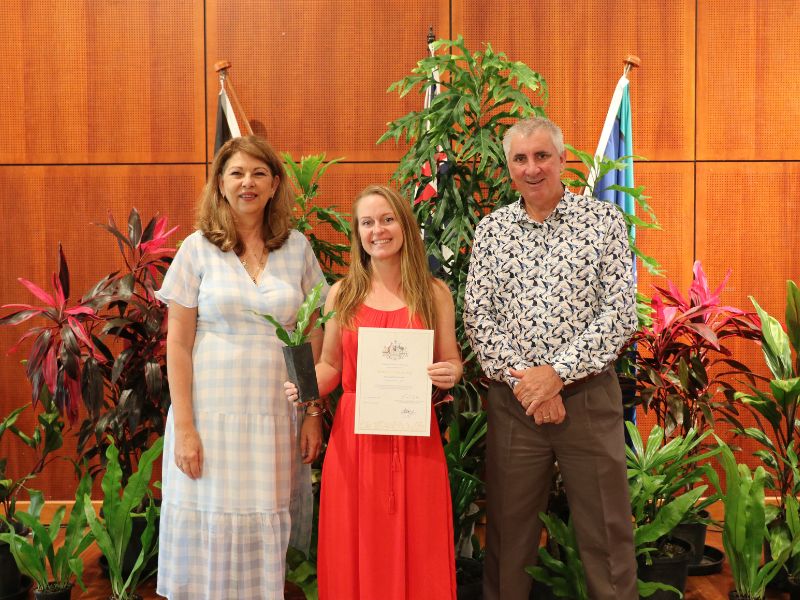 Kiely BRIDGE
UNITED STATES